Looking for the Ultimate Oculus Quest 2 Guide? We got you!
Congratulations on taking the steps to learn a little bit about what VR and Quest 2 are and how they can add great experiences, games, and entertainment to your life and those you care about!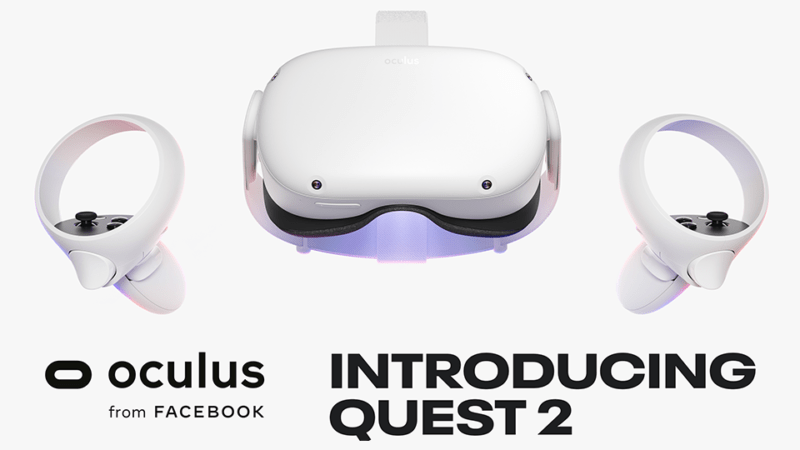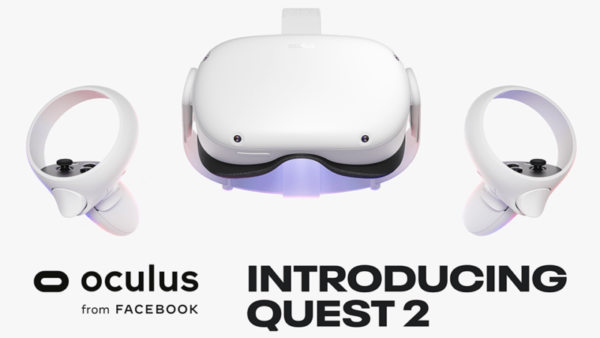 If you are looking to purchase or have recently purchased a Quest 2 for Christmas then this is the perfect place to start. This post will go over absolutely EVERYTHING you need to know about getting, using, and accessorizing a brand new Quest 2 VR Headset. Let's get to the Ultimate Quest 2 buying guide!
What Is the Oculus Quest 2 Headset?
The Quest 2 is the most popular VR headset in the world today. It is estimated there are roughly 10 – 20 million units sold! Part of the reason for so many units sold is that the Quest 2 is significantly cheaper than previous VR Headsets and is completely stand-alone (meaning you don't need a computer to use it).
This opens Quest 2 up to many more users who would like to enjoy the world of VR.
Meta? Oculus? What is the difference?
The Oculus Quest 2 has been renamed to the Meta Quest 2 as of June 2022. They are exactly the same device and identical in all parts of the hardware. The only thing that has changed is the branding/name.
If you want to read all about the name change and the history of the Oculus brand check out our detailed post on the topic.
What Is Included in The Quest 2 Box?
In the Oculus Quest 2 Box, you will get The Quest 2 VR Headset, a charger plug, a short USB C charging cable, two wireless controllers, two batteries for the controllers, and a glasses spacer. This is everything you need to get started.
It should be noted here that the batteries in the controller are NOT rechargeable. After roughly a month or two of usage, you will need to replace the batteries in the handheld controllers. Any AA battery can be used for this purpose.
What Games are Included With the Quest 2?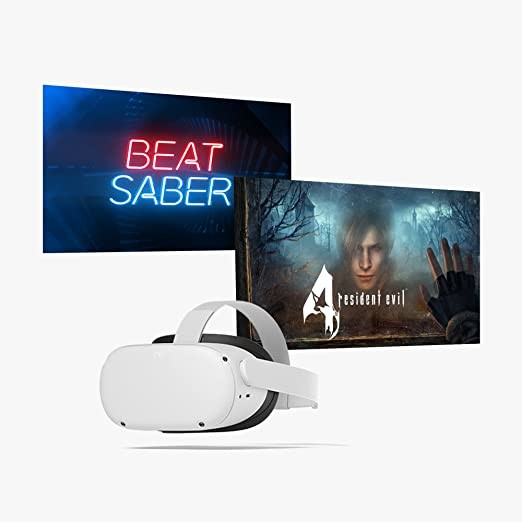 Currently, for the holiday promotion, you get Beat Saber and Resident Evil 4 for free with the Quest 2. These are two of the most popular VR games.
You may also get a unit that only includes Beat Saber, or perhaps no games at all. Be sure to check the promotion carefully to see which games you are getting.
Buy Direct from Meta
How to Purchase Games for Quest 2
Quest 2 games are purchased from the Meta Quest 2 Store. You can do this from the Quest 2 app on your phone or on the website. You will need to be logged into your Meta account to make purchases and you can use Paypal or a Credit Card to do them.  When you find a game you want simply select the blue button to purchase.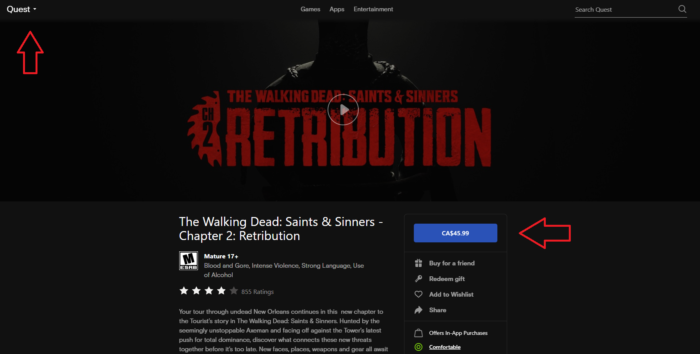 Make sure you are searching in the Quest 2 store and not the Rift store by mistake!
How can I purchase A Quest 2 Gift Card Or Game For Someone Else?
At this time there are no gift cards available for the Quest 2.(although they may be coming this holiday season) The current way to purchase games for someone else does require a few steps.
You will need to create your OWN Meta quest account. This can be done for free here. After you create the account you can gift a copy of any game in the Meta store to someone else. This means you will also need to set up an account for the actual main VR account holder if they don't have one yet.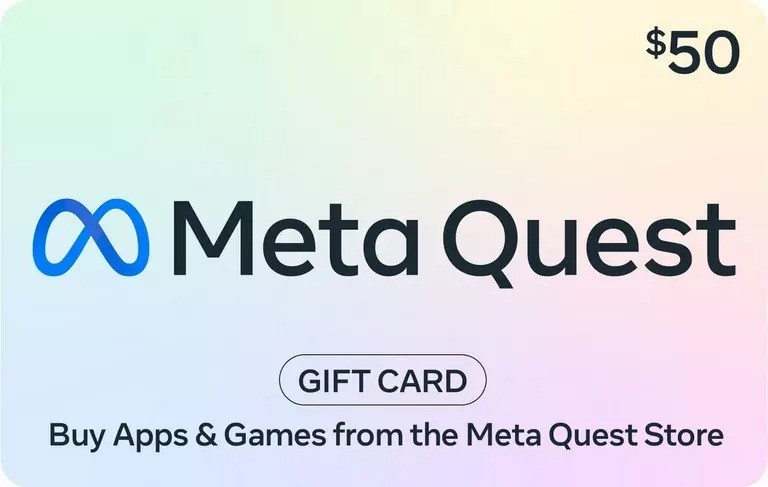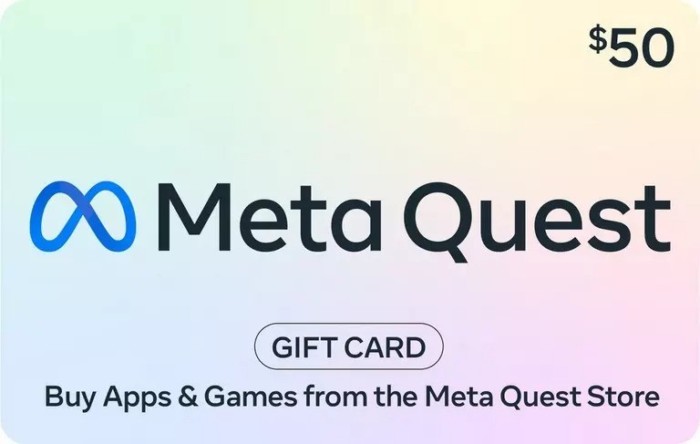 After both accounts are created go into the Meta Quest 2 store and select "buy for a friend" to send a gift copy to your friend/family. If you plan on purchasing many games for someone, then this is a good option to get setup and working.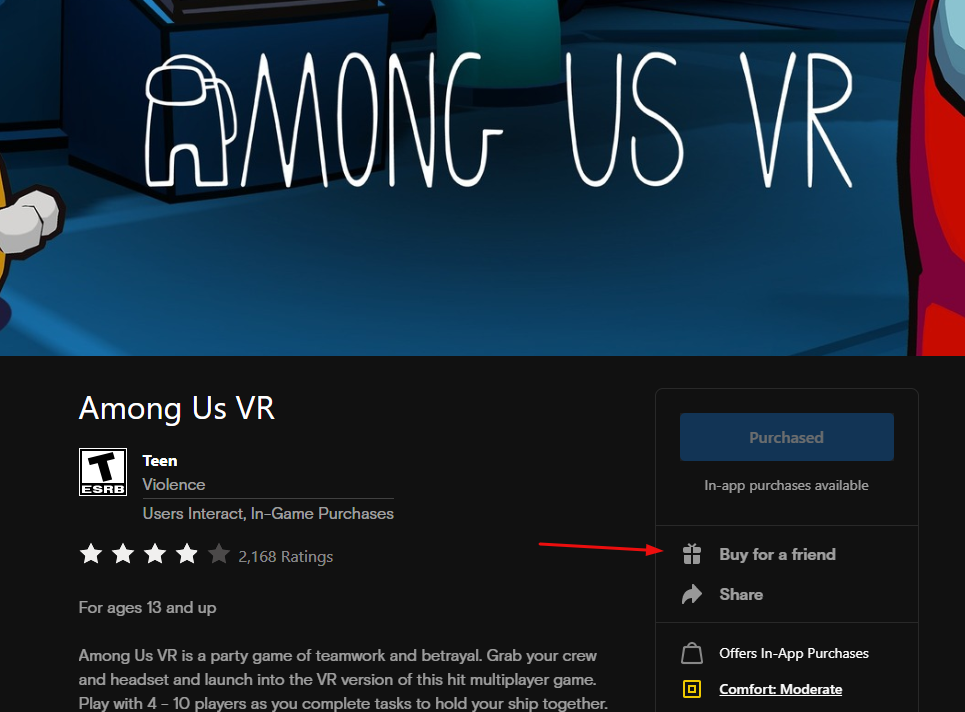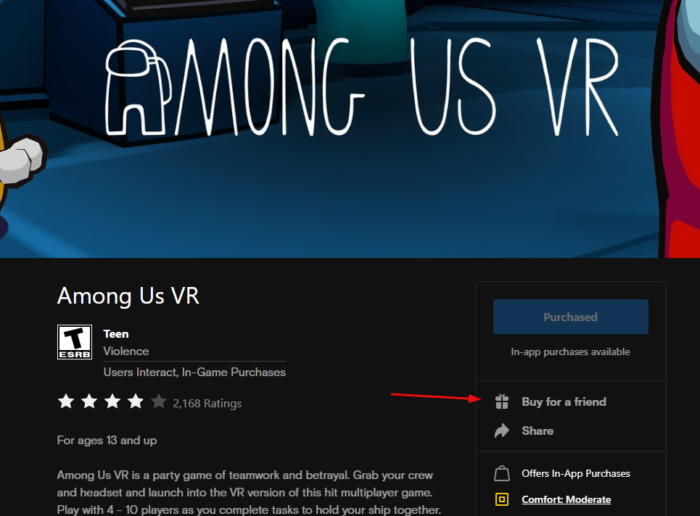 This is admittedly not the easiest option and might not work for all setups. You also can simply purchase a prepaid Mastercard or Visa card, and include that with the gift as a temporary workaround. The recipient can then add the prepaid gift card to their account on setup and purchase any game they want that way.
Which Size Quest 2 Do I Need?
The Quest 2  currently comes in 2 sizes – 128 GB and 256 GB. There is a no longer sold outdated model that was 64GB as well.  Which size Quest 2 VR do you need? Each person will be different and we go over the detailed questions you need to ask yourself here. The short version is to get the larger 256 GB size if you can afford it. but do check out the post to see if that will apply to you.
Do I Need a Computer To Use Meta Quest 2? How to Play PC VR?
Nope. You can open the box, put the headset on and start playing. No computer is needed to play Quest 2.
If you have a gaming PC, you CAN connect the headset to the computer and get access to more games like Steam VR games or older Oculus Rift games. If you want to learn how to do that we have a detailed guide for purchasing a PC VR-ready PC and the steps required for setting that up here.
Do NOT Leave the Headset in Sunlight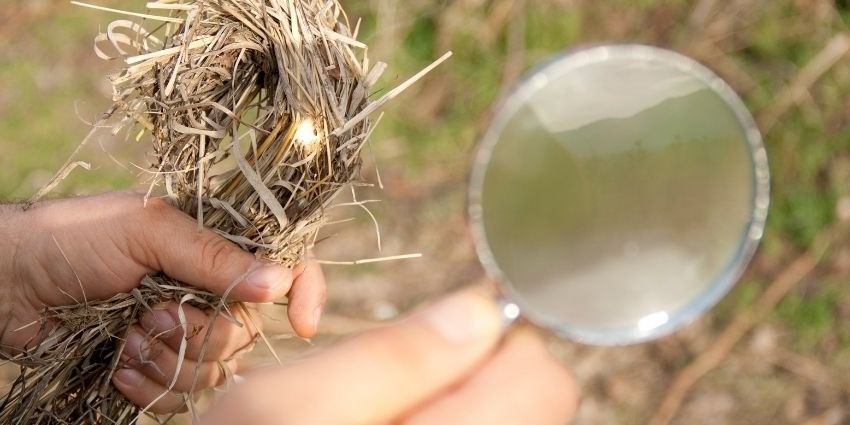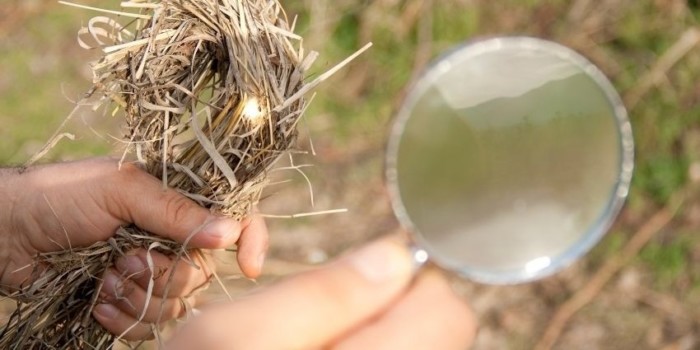 You are likely pretty excited when you first open your Quest 2, so a quick word of warning that you likely missed during Setup…. The Quest 2 lenses are basically like magnifying glasses. If the sun goes across those lenses, even for a few moments, you have a VERY strong chance of burning the display screens.
Do NOT leave your Quest 2 near a window or play with it outside. If your burn the lenses Meta Quest 2 will likely not replace the device so heed this warning! Use a protective cover when storing them for best results.
What are the Best Quest 2 Games?
We have reviewed hundreds of VR games here on World of Geek Stuff in countless different categories from VR exercise games, to Horror VR games, to Experiences.
Listed above are some of our favorites – Check out their reviews for more info. Walkabout Mini Golf, In Death Unchained, Real VR Fishing, The Exorcist, Synth Riders, ForeVR Bowl, Vermillion, Beat Saber, Resident Evil 4, Moss.
You can see hundreds more VR games we have reviewed here on the site here. 
What about some Free Vr Games?
When first starting out in VR, you may not be sure what type of VR game you are interested in. You can start off with a few of the best free games which we have listed here.
Use a Referral and Get $30 USD Quest 2 Store Credit
If someone you know already has a Quest 2 unit and they have sold you on the value of owning one, be sure to contact them and ask for their Quest 2 referral link. They can get their link by being logged into their Meta account and clicking here.
If you use their link to sign up for an account BEFORE you set up your account and your new headset, you will BOTH get some Free Meta Quest 2 store credit to buy yourself a game! Really! It can sometimes take up to 7 days to appear in your account.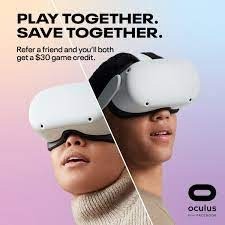 If you don't happen to know anyone who has a headset then you can use OUR referral link. Simply click here BEFORE you create your Meta Quest 2 account and then you will get $30 USD of store credit in your account after signing up. Or come back to this post when you are ready to create your Meta account. Free game money is good. 🙂
If you want to read more about the terms on the official Meta website you can do so here – https://www.meta.com/ca/legal/quest/referral-program/
What Else Do I Need? What Are The Best Quest 2 Accessories?
Everything you need comes in the box, but many users decided to do a few upgrades after purchase. The number 1 most purchased accessory is a replacement headstrap. The one that comes with the Quest 2 works, but it is just a flimsy cloth strap and many users do not find it comfortable.
This is the most recommend Headtrap and the one I personally use.
There are lots of other optional accessories that you can get from charge cables to extenders for the controls, to charging docks. Check out all our recommend Quest 2 accessories here.
What About Children and VR?
Quest 2 will be one of the most popular holiday presents this year just like it was last year. That means it's likely you are looking at purchasing a headset for one of your kids. This is a very hot-button topic in the VR world.
Meta OFFICIALLY says a kid needs to be 13, but Steam also requires an account holder to be 13 and many parents don't even bat an eyelash. The rules about internet advertising change when a kid is under 13 and they have an account on something. This is one of the main reasons for the age restriction.  Many younger users enjoy using the Quest 2. This is just something to keep in mind.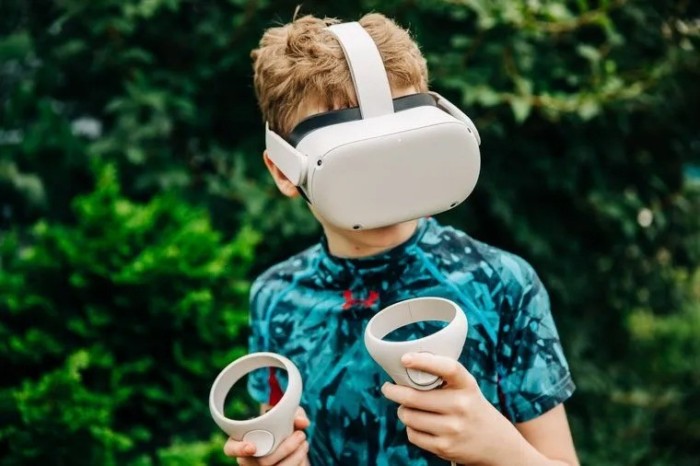 Overall you should know the decision to purchase and use a piece of technology, and when your kids are old enough to use it – Is up to you as parents. Just like when you decide the right age is for your kid to be using and owning a cell phone.
I wrote an extremely detailed piece on VR and Children and the concerns that get brought up about it if you are interested in more details.
Final Thoughts on Ultimate Quest 2 Guide – Info, Games, and Accessories

You did it! You now have all the knowledge you need about Oculus Quest 2 and VR and what you need to know. We have covered the basics about What the Quest 2 is, How you buy games, and lots of other commonly asked questions when you are getting started.
A final note if this is a gift for someone. You can open the Quest 2 before the Holidays if you want to go through the various lengthy updates, changing, and account setup options. Some people like to do this with their electronics, and some prefer to wait till the day of so the gift setup can be experienced by all. The choice is up to you!
If you have any additional questions (VR can be confusing!) be sure to comment on them below and we will update the post.