Let's get started on this Real VR Fishing Review.
What is Real VR Fishing?
Real VR Fishing is very realistic, fishing in your VR headset. It is currently one of the most popular games available on the Oculus Quest 2. You explore your beautiful cabin, visit amazing locations and catch fish. Each fish brings your close to unlocking more equipment and locations.
There is also a very popular multiplayer portion of the game. Will you enjoy fishing alone or with friends in beautiful relaxing environments in VR?
Who Makes Real VR Fishing?
Real VR Fishing is developed by MIRAGESOFT, Inc. They are a developer from South Korea. The CEO of this company previously worked at Oculus as a software engineer, so they are very familiar with how VR works.
Real VR Fishing is currently their only game.
Which VR Headsets is Real VR Fishing On?
Real VR Fishing is available on Steam VR, Oculus Rift, and Oculus Quest 2.



Real VR Fishing Tutorial
The tutorial on Real VR Fishing starts right when you load the game. You basically walk up to the screen in your log home and experience a PowerPoint slide walk-through. It goes over the various tabs with a few basic pointers and highlights. Then you select the first location on the map. Now it gets into things a little. You learn about the basic requirements of fishing and more by clicking on the various tabs. Finally, you will catch a fish!
Then you are left to start fishing.
GamePlay
The fishing itself is not very difficult. At the starter normal level of gameplay, there are lots of prompts available to tell you what is going on and what you should be doing.
There is an arcade-like experience with large visual prompts and audio clues when the game is at this level. As you continue to play and fish, you will get more familiar with the various movements the fish make. Pro fish seekers will turn all these prompts and visuals off so that you can have a much more immersive fishing simulator.
In Normal mode, you also get some glasses that show you in real-time where the fish are swimming in the water. It will also show you which color the fish is, so you will know if your gear setup will catch it. The Hard mode gives you a radar to show you the rough location of the fish, similar to fish finders in real life. Expert mode gives you no fish finding assistance.
There is a wide variety of rods, reels, and bait to purchase and use. If you want to catch all the different types of fish, you will need to learn which tackle is the right one.
How Do You Level Up In Real VR Fishing?
For some reason, this is not explained. In order to level up in Real VR Fishing, when you catch a fish you are presented with two options – Release or Keep. If you release you will get XP and your level will go up in front of your eyes. If you keep it you will receive money. The harder modes offer more XP and more cash.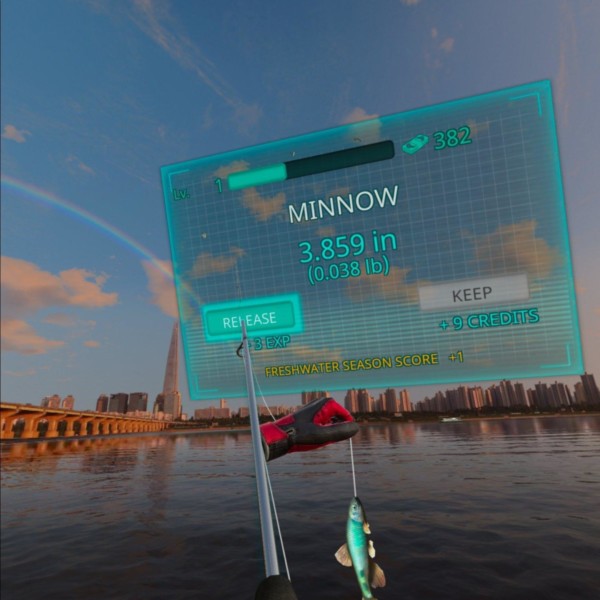 Many people spend the first few hours playing the game not realizing that the release button is required to advance the game. I really wish this was part of the tutorial as it seems very obvious, but is missed by most new players.
The Beautiful Scenery and Environments
I have played many fishing games over the years from Sega Bass Fishing to Fishing Sim World. VR brings everything up a notch.
Real VR Fishing has some of the most beautiful locations I have seen. They used photogrammetry technology to take pictures of the real fishing locations in South Korea. It is a static picture. Then the developers did some real magic. They made certain elements in the location animated.
The water moves gently. Fireflies swarm around you. Birds fly off in the distance. Fireworks go off at night over the bridge. You combine these animations with some detailed sound effects and you are left with a pretty immersive VR world.
When you catch a fish and pull it in. It looks pretty real. You wanna reach out and touch it. They are also accurate representations of the fish you are catching not a cartoon or generic fish.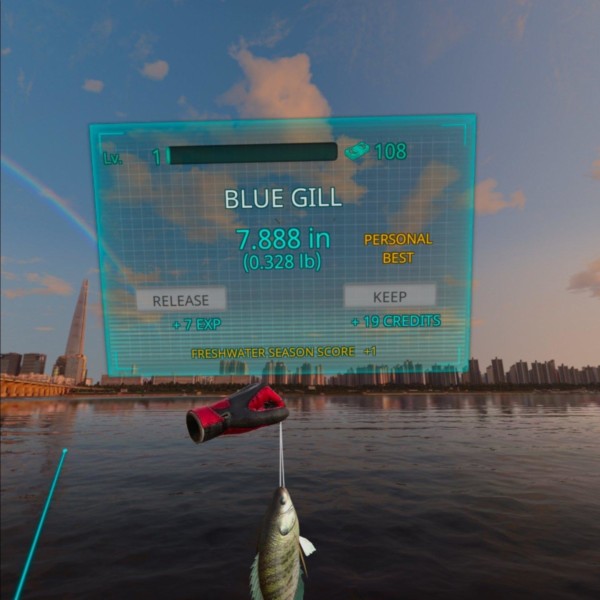 You also can go to the settings tab in your lodge and put all the fish you have caught into your own wall aquarium. Simply click the plus sign next to the fish to add the ones you want in there. You can also buy some decorations as you progress.
Real VR Fishing Multiplayer Experience
This is a highlight for many players. There is a completely optional, up to 4 users, multiplayer experience. From the lodge, you can select multiplayer and see many other users' rooms. You can join a random room or you can create your own. If you want to fish with friends, simply create a private room with a code and then group up. Watch some youtube, relax and enjoy.

Some people have reported issues with their microphones here. Remember you need to provide Oculus permission to record audio to use the microphone in-game. You also can try using Oculus party chat with friends of yours to have voice work.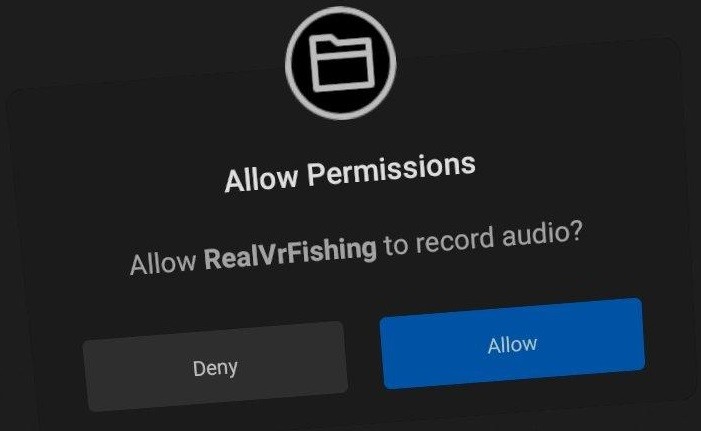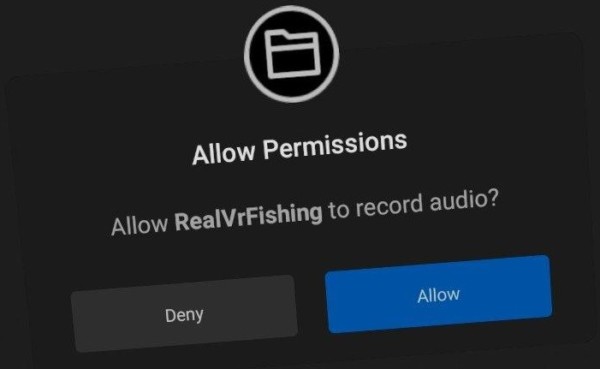 Many people explain how they don't even really fish but instead use it more like a VRChat type experience. Join random rooms and talk and meet random people. Many use it to meet up with their relatives for a virtual social visit.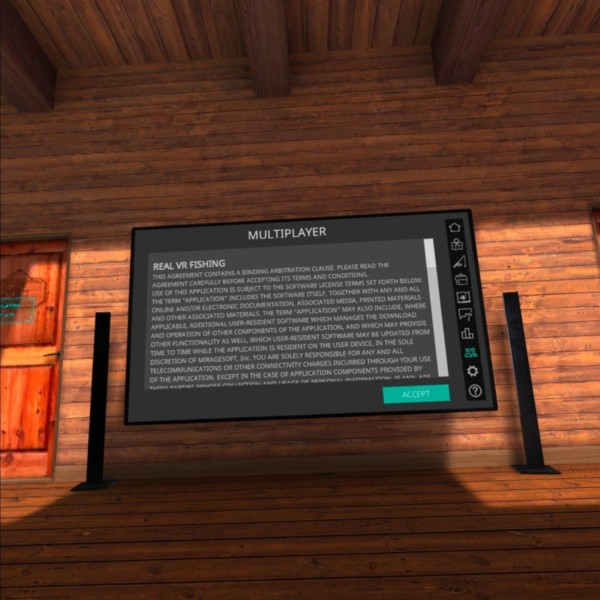 The multiplayer aspect is a huge feature of this game, making it one of the better multiplayer experiences I have had in VR.
How long is Real VR Fishing VR?
There is a balance that is needed here as you need levels to unlock new gear, but you need money to buy that gear. This means you have a lot of playtime and catching many fish. You need to level up and also be able to afford it. You can also spend a fair amount of time customizing your home location, character, and even your boat.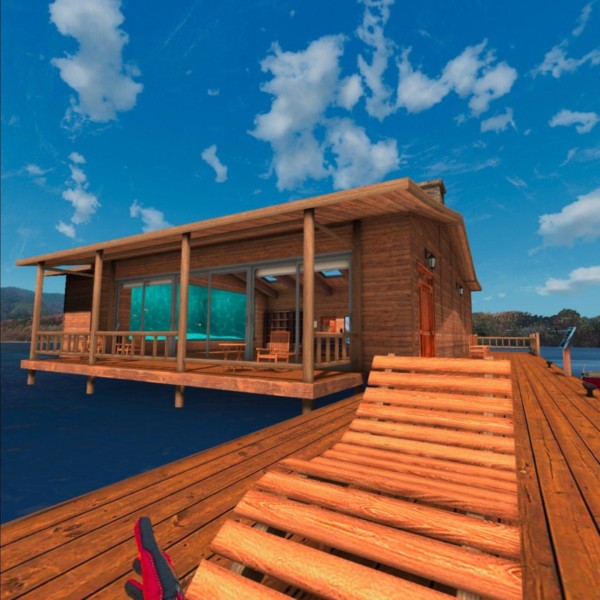 Money is harder to get than XP, so you will be catching many fish if you want to buy the latest gear. There is also the ability to customize your character which you should check out from the main lodge room.
There are currently 20 locations in South Korea for you to unlock and view. There are currently plans from the developer to release a DLC map for North America too.
Custom songs and Media in Real VR Fishing?
Something that is frequently mentioned with Real VR fishing is the ability to watch youtube built right into the fishing experience. There is a browser window that links to youtube or any part of the internet you want. Simply pull up the browser, select youtube music, and type in your favorite artist. You will be catching fish and vibing out in no time. You can also use this browser to watch movies or visit any part of the internet like a podcast or video game review.
You also have the ability to use the MP3's located on your device in the music section as background as well.
Many people enjoy this feature as a built-in way to relax, catch fish, and pass time on the internet.
Who Will Enjoy Playing Real VR Fishing?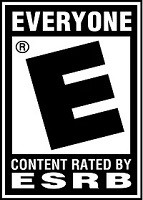 Real VR Fishing is rated E for everyone. This means younger and older players alike can enjoy the fishing experience. There is multiplayer with voice, but that is completely optional and not required.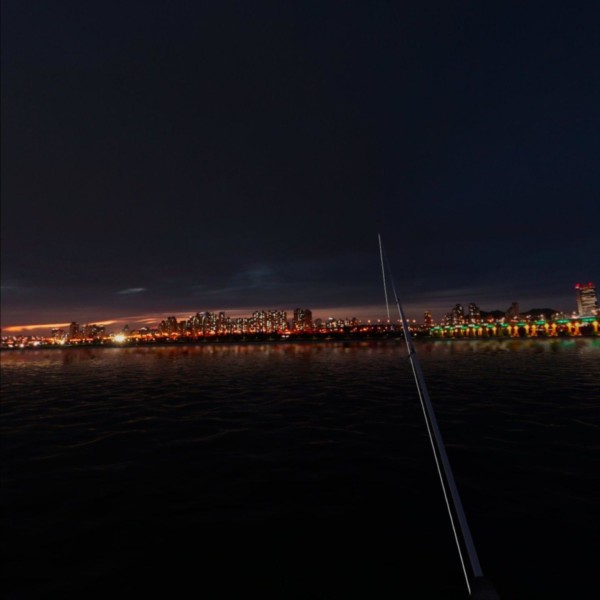 Surprisingly, many people who don't have any interest in fishing in real life, really enjoy Real VR Fishing. Fishing in real life can be a dirty, early morning activity, frequently involving bugs. VR fishing offers all the challenges of fishing with none of those real-life issues. You can fish any time of day, from your couch, alone, or with friends, all while watching Youtube.
The game also provides some of the most beautiful locations, sound effects, and a relaxing experience. Many enjoy the locations as simply social aspects. Many enjoy the challenges of fishing.

Can you play Real VR Fishing Sitting Down?
Yes! You can and should play Real VR Fishing sitting. You can also play it standing, but there is no movement requiring you to do this. You do not need a large play space or room movement. You can also play one-handed.
I fully recommend if you want an easier time, to turn off the 2 handed play under setting and you can then totally relax and play one-handed. You use the top button on one oculus controller to cast and reel in. You can also move around in the play space to a standing height or farther away from the edge of the boat for example.
Can you work out with Real VR Fishing? Is Real VR Fishing a Fitness Game?
This is a relaxing, sitting, VR fishing game. You are not moving around much, although leaving the 2 handed controller method on will mean you burn more calories winding the fish in.
This game is equal to Resting or roughly 1.7 kCal per minute.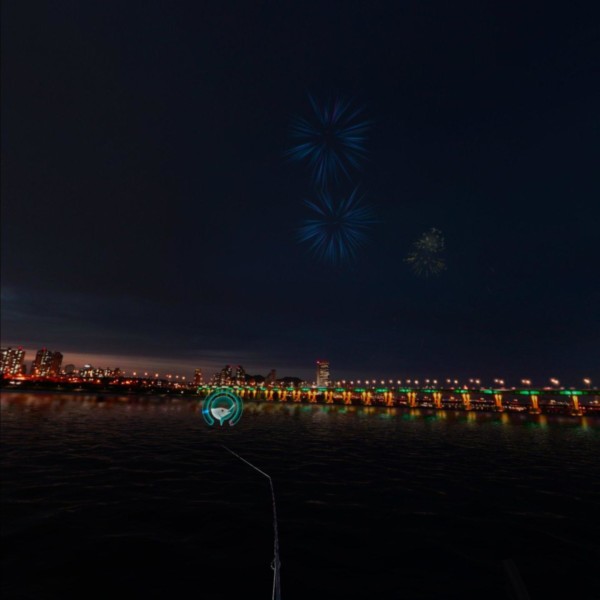 Does Real VR Fishing cause motion sickness?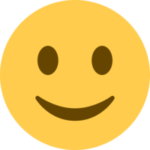 In all of the fishing locations, you are stationary. The only movement comes from the fish. When you are in your home lodge you use teleportation movement and snap turning.
Real VR Fishing should not cause any motion sickness issues.
Final Thoughts On Real VR Fishing Review