Let's get started on this Beat Saber review.
What is Beat Saber?
Beat Saber is a VR rhythm game where you slash cubes as they float towards you in time to the music. Although the concept is pretty simple it can take a while to master the game and beat those higher levels.
Beat Saber is usually the first game most people play when they get a VR headset. It's also the first game most people show someone else in VR. It's a simple enough concept that most people can pick it up and play, while still getting the experience of VR. But is Beat Saber a good workout game?
Who Makes Beat Saber?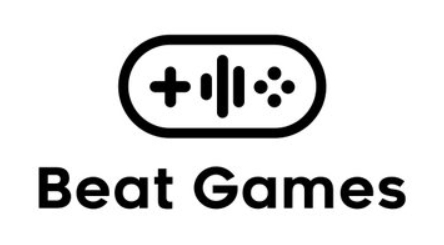 Beat Saber is developed by Beat Games, and this is their only title. The game was first released on May 1, 2018.
Facebook via Oculus Studios acquired Beat Games in November 2019.
Which headset is Beat Saber Available on?
Beat Saber is available on Steam VR, PlayStationVR, Oculus Rift, and Oculus Quest 2.
There is NO cross-buy between the platforms (You have to buy the game on EACH headset. There is also no Oculus share between accounts)




Beat Saber Review Gameplay
Beat Saber is really easy to play. Hit the right color notes with the right colored saber as they fly towards you. You will be provided with some haptic feedback on the controllers when you hit them correctly.
There is a basic tutorial that gets you through the how-tos. Many people don't even bother with this because the game is that simple.
The songs are pretty short for the most part, giving you just a bit of a workout. You try and progress through the various difficulties easy, normal, hard, expert, and expert +, getting to the "crazy" expert and expert plus levels. That's where the game starts getting REALLY challenging.
There is a definite dancey flow to the songs. You should try and find the rhythm and patterns that will definitely pop up and repeat through the song. Once you find the beat, everything should flow into place and you can slash those blocks!
How to get better at Beat Saber
I think the best part of Beat Saber is that you are able to play this game successfully at the lower difficulties without issue for most people. You feel accomplished. You are unlikely to fail after the first few times playing on Beginner or even Normal.
As you increase in difficulty, you will start to fail, but the game is fun enough that you will likely keep at it. Other fitness games have a very high level of difficulty when starting out. You will frequently fail and feel like you are getting nowhere, which can cause you to give up.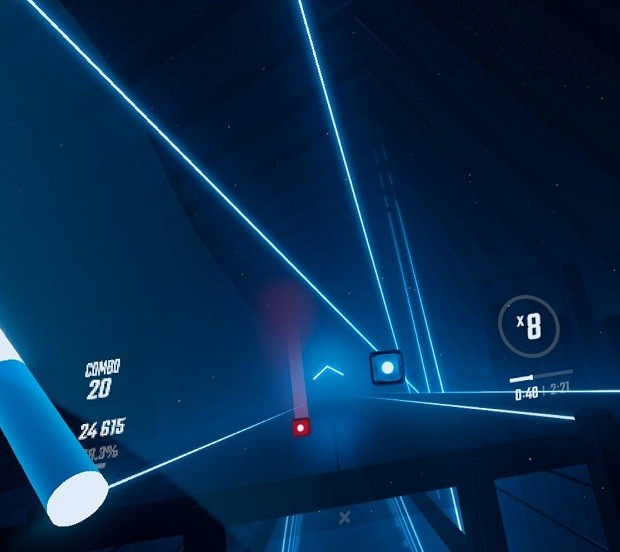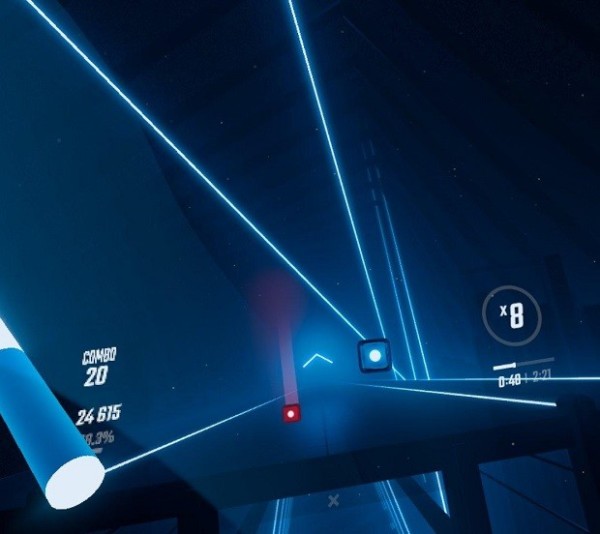 Beat Saber has mastered the amount of "success" before the fail better than pretty much any other VR game out there.
If you want to get better at Beat Saber, I fully recommend playing through the campaign mode to increase your abilities. There will be fun challenges in the campaign like "Move the sabers this distance" during this song.
Although sometimes these challenges are difficult and really push you, it helps you learn how to move faster, and increase your score in a gradual way.
I also fully recommend using practice mode. This allows you to fast forward to a part of the song you are having trouble with and then slow the song right down. Doing this a few times over and over will allow you to get the flow of that part of the song, memorize it and then ultimately beat it.
Beat Saber Songs List
All the songs included in Beat Saber are likely songs you do not know (aka royalty-free music or music made FOR Beat Saber). There are 36 songs included in the base version of the game as of the time of this posting.
There are regularly released additional cost music packs that you can purchase for Beat Saber that include popular artists that you know like Linkin Park, Timbaland, Green day, or Imagination Dragon.
Here is the song list of songs included in Beat Saber.
Album name
Song
Composer(s)
Release Date
Original Soundtrack Vol. 1
$100 Bills
Jaroslav Beck
May 1, 2018
Balearic Pumping
Beat Saber
Breezer
Commercial Pumping
Country Rounds (Sqeepo Remix)
Jaroslav Beck, Kings & Folk, Sqeepo
Escape (ft. Summer Haze)
Jaroslav Beck, Summer Haze
Legend (ft. Backchat)
Jaroslav Beck, Crispin, Backchat
Lvl Insane
Jaroslav Beck
Turn Me On (ft. Tiny C)
Jaroslav Beck, Tiny C
Original Soundtrack Vol. 2
Unlimited Power
Jaroslav Beck
November 21, 2018
Rum n' Bass
Boom Kitty
Be There For You
Sedliv
Elixia
Mord Fustang
I Need You
Megaphonix
Original Soundtrack Vol. 3
Origins
Jaroslav Beck
August 29, 2019
Reason for Living
Morgan Page
Give A Little Love
Pegboard Nerds
Immortal
Slippy
Full Charge
Pixl
Burning Sands
Boom Kitty
Original Soundtrack Vol. 4
Into The Dream
Jaroslav Beck
March 18, 2021
Spin Eternally
Camellia
It Takes Me
Boom Kitty, Waylon Reavis
LUDICROUS+
Jaroslav Beck
Original Soundtrack Vol. 5
$1.78
Schwank
March 8, 2022
Curtains (All Night Long)
EEWK
Final-Boss-Chan
Camellia
Firestarter
Tanger
I Wanna Be A Machine
The Living Tombstone
Magic
Jaroslav Beck, Meredith Bull
Extras
Angel Voices
Virtual Self
July 19, 2018
One Hope (ft. David Binney)
KNOWER, David Binney
December 14, 2018
POP/STARS
K/DA
December 21, 2018
Crab Rave
Noisestorm
April 1, 2019
FitBeat
Jaroslav Beck
April 9, 2020
Spooky Beat
Jaroslav Beck
October 25, 2021
Camellia
Cycle Hit
KASAI HARCORES
July 25, 2019
Crystallized
Camellia
WHAT THE CAT?!
EXiT this Earth's Atomosphere
January 29, 2020
GHOST
Light it up
Monstercat Vol. 1
Boundless
Aero Chord
March 14, 2019
Emoji VIP
Pegboard Nerds
EPIC
Tokyo Machine
Feeling Stronger
Muzz, Charlotte Colley
Overkill
RIOT
Rattlesnake
Rogue
Stronger (feat. Emel)
Stonebank, EMEL
This Time
Kayzo
Till It's Over
Tristam
We Won't Be Alone (feat. Laura Brehm)
Feint, Laura Brehm
Imagine Dragons
Bad Liar
Imagine Dragons
June 10, 2019
Believer
Digital
It's Time
Machine
Natural
Radioactive
Thunder
Warriors
Whatever It Takes
Panic! at the Disco
Emperor's New Clothes
Panic! at the Disco
October 4, 2019
The Greatest Show
High Hopes
Victorious
Monstercat X Rocket League
Glide
Stephen Walking
November 7, 2019
LUV U NEED U
Slushii
PLAY
Tokyo Machine
ROCK IT
Shiawase
Dion Timmer
Test Me
Slushii, Dion Timmer
Green Day
American Idiot
Green Day
December 13, 2019
Boulevard of Broken Dreams
Father of All…
Holiday
Fire, Ready, Aim
Minority
Timbaland
Dumb Thingz
Kaydence, Timbaland
March 26, 2020
Famous
Bruno Martini, Timbaland, Jake Davis
Has a Meaning
sid tipton, Timbaland
What I Like
Karra, Nash Overstreet, Common Strangers
While We're Young
Wavezswavesz
Linkin Park
Bleed It Out
Linkin Park
August 17, 2020
Breaking the Habit
Faint
Given Up
In the End
New Divide
Numb
One Step Closer
Papercut
Somewhere I Belong
What I've Done
BTS
Blood Sweat & Tears
BTS
November 12, 2020
Boy With Luv (Feat. Halsey)
Burning Up (FIRE)
Dionysus
DNA
DOPE
Dynamite
FAKE LOVE
IDOL
MIC Drop (Steve Aoki Remix)
Not Today
UGH!
Interscope Mixtape
Counting Stars
OneRepublic
May 27, 2021
DNA.
Kendrick Lamar
Don't Cha
The Pussycat Dolls
Party Rock Anthem
LMFAO, Lauren Bennett, GoonRock
Rollin' (Air Raid Vehicle)
Limp Bizkit
Sugar
Maroon 5
The Sweet Escape (ft. Akon)
Gwen Stefani, Akon
Skrillex
Bangarang (feat. Sirah)
Skrillex, Sirah
August 31, 2021
Butterflies
Skrillex, Starrah, Four Tet
Don't Go
Skrillex, Justin Bieber, Don Toliver
The Devil's Den
Skrillex, Wolfgang Gartner
Ragga Bomb
Skrillex, Ragga Twins
First of the Year (Equinox)
Skrillex
Rock 'n' Roll (Will Take You to the Mountain)
Scary Monsters and Nice Sprites
Billie Eilish
all the good girls go to hell
Billie Eilish
September 21, 2021
bad guy
you should see me in a crown
bury a friend
bellyache
Happier Than Ever
I Didn't Change My Number
NDA
Oxytocin
Therefore I Am
Lady Gaga
Alejandro
Lady Gaga
December 9, 2021
Bad Romance
Born This Way
Just Dance (feat. Colby O'Donis)
Paparazzi
Poker Face
Rain On Me (with Ariana Grande)
Stupid Love
Telephone (feat. Beyoncé)
The Edge Of Glory
Fall Out Boy
Centuries
Fall Out Boy
March 31, 2022
Dance, Dance
I Don't Care
Immortals
Irresitible
My Songs Know What You Did in the Dark (Light Em Up)
This Ain't a Scene, It's an Arms Race
Thnks fr th Mmrs
Electronic Mixtape
Waiting All Night (feat. Ella Eyre)
Rudimental
To be released
Announced: April 20, 2022
Witchcraft
Pendulum
Icarus
Madeon
Alone
Marshmello
Ghosts 'n' stuff (feat. Rob Swire)
Deadmau5
Stay the Night (feat. Hayley Wiliams)
Zedd
Sandstorm
Darude
The Rockafeller Skank
Fatboy Slim
Freestyler
Bomfunk MC
Animals
Martin Garrix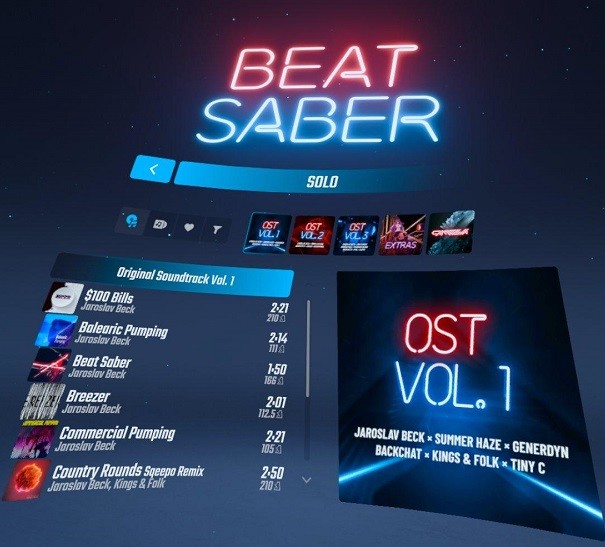 How to get Custom Songs On Beat Saber?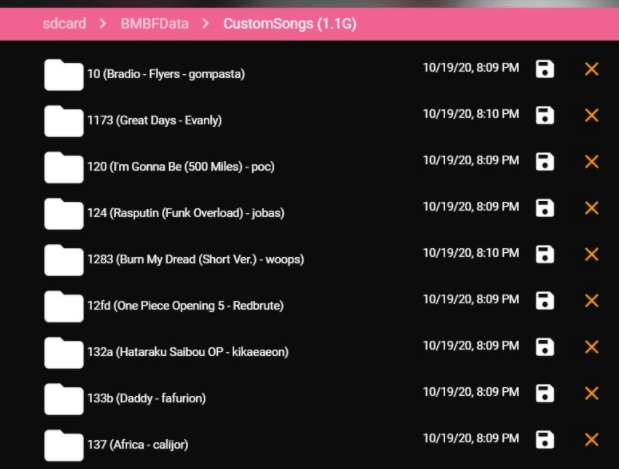 Unlike some of the other fitness games out there, Beat Saber does NOT include the ability to do custom songs as part of the game.
If you wish to add custom songs to Beat Saber you will need to modify Beat Saber. This IS against the terms of service of both Beat Saber and Oculus. Many users do this anyway. If you choose to do this option, know that it IS illegal to do it. At this time, no one has been banned for modding Beat Saber.
Once you modify your Beat Saber client, you will no longer be able to play multiplayer or compare your scores to the official Beat Saber leader boards. (Sometimes there is a mod that allows this, but it frequently is patched by the developers) You may also frequently receive a pop-up from beat saber to tell you that the client has been modified when you start. The developers do not want you modding Beat Saber.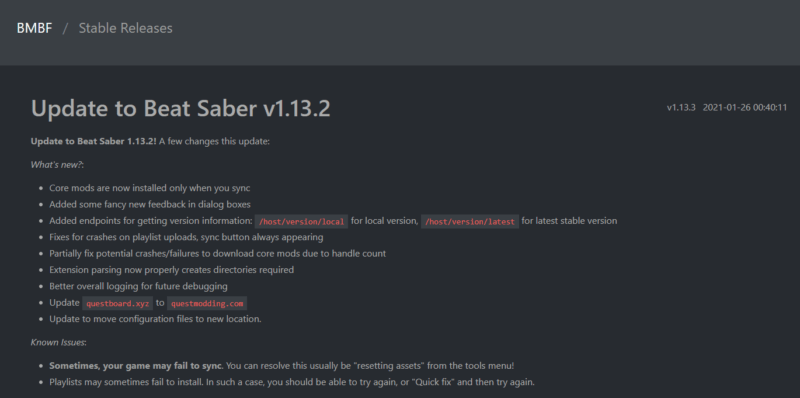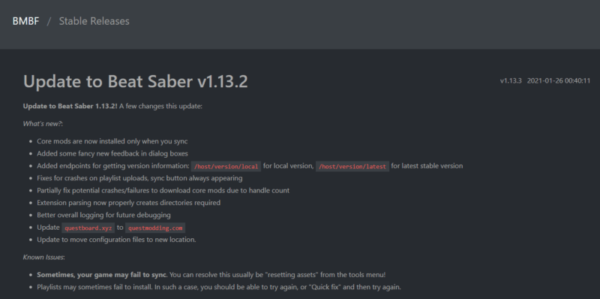 If you still wish to get custom songs on Beat Saber, first backup your scores, and then you can install BMBF with Sidequest. If you need to install Sidequest, you can see how to do that here. Just scroll to the section on installing side quest.
This website gives you a detailed walkthrough of the various steps. This is not for the faint of heart and you WILL need a computer/Android Phone to do these steps to mod Beat Saber.
Beat Saber Multiplayer Experience
There is Multiplayer in Beat Saber. You can challenge your VR friends in real-time. Quest 2 can challenge all other oculus players (rift and quest). There is no cross-play between Steam and Oculus though or PlayStation and Oculus. You can also challenge random strangers. There is no voice talking during the experience, but you can see them moving in real-time, and if you fail out you can see your friends continuing onward.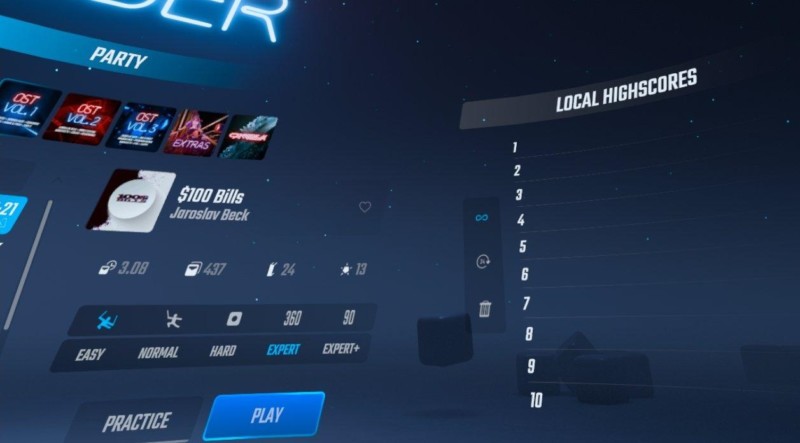 There is also a party mode in Beat Saber. You can keep track of the "last few scores" and see who did better in a party mode.
There is a worldwide leader board, a friend-only leader board, and your own personal score. Your headset may also notify you that someone has passed your score in a game via notification, which helps keep the challenge fresh and fun.


Can you workout with Beat Saber? Is Beat Saber a Fitness Game?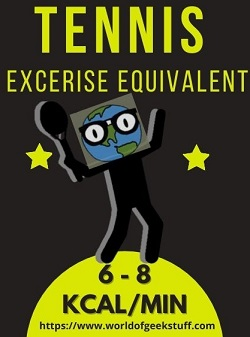 Many people have soo much fun during Beat Saber that they do not think of it as a fitness game. But it is, and it is a good one.
You will need to do rapid upper body movements, some sidestepping, as well as some squats to play Beat Saber. There is a DRAMATIC difference in workout intensity between an easy mode and an expert level of gameplay in terms of your heart rate. This allows you to get familiar with the game at a gradual pace before reaching levels where you will likely fail.
A fitness problem that Beat Saber has compared to other VR fitness games, is the short song times and failure.
If you are trying to maximize your workout, forget about your score and set Beat Saber to "no-fail" mode under settings. This will keep the cardio going. Also, make sure and rapidly select songs back to back to keep your heart rate elevated.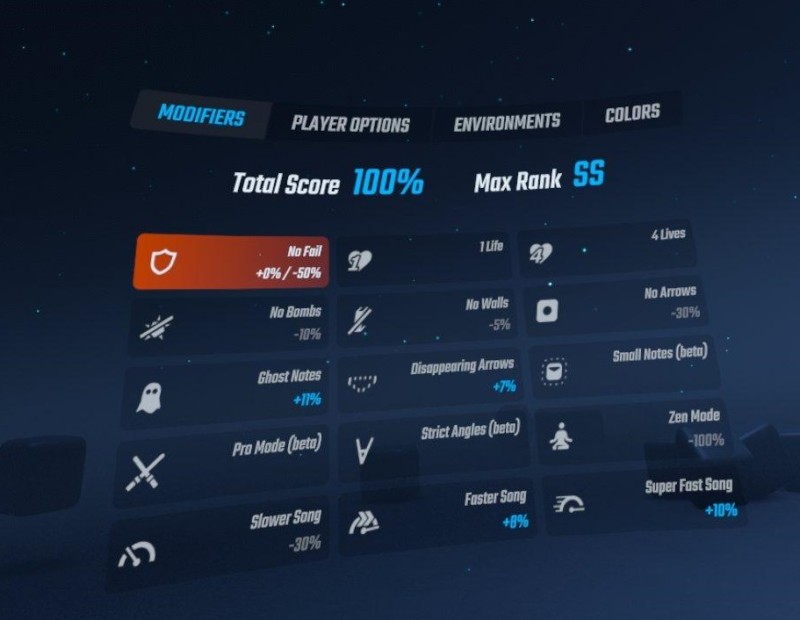 The Virtual Reality Institute of Health and Exercise rates this game as equal to Tennis or 6-8 Kcal/Min. Yur.fit also rates this as Tennis with 7.6 KCal/Min and 12 Squats an hour. That puts it higher than pretty much every other fitness game out there, including Supernatural and FitXR.
Again, your mileage may vary depending on the intensity of your workout, but Beat Saber is DEFINITELY a solid workout game, and not given nearly enough credit.
Similar Games to Beat Saber
Beat Saber is a rhythm/fitness game and similar VR games would be SynthRiders, Audio Trip, and Supernatural.
Does Beat Saber cause motion sickness?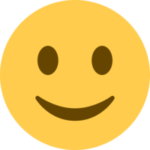 You play Beat Saber in a stationary environment as blocks come toward you. There is no in-game movement.
Beat Saber should not cause any motion sickness issues.
Final Thoughts On Beat Saber Review. Is Beat Saber Worth It?
Beat Saber is worth it!