Audio Trip is a VR rhythm and dance game where you catch gems, glide along ribbons, hit drums, and dodge blocks. Let's get started on this Audio Trip Review.

What is Audio Trip?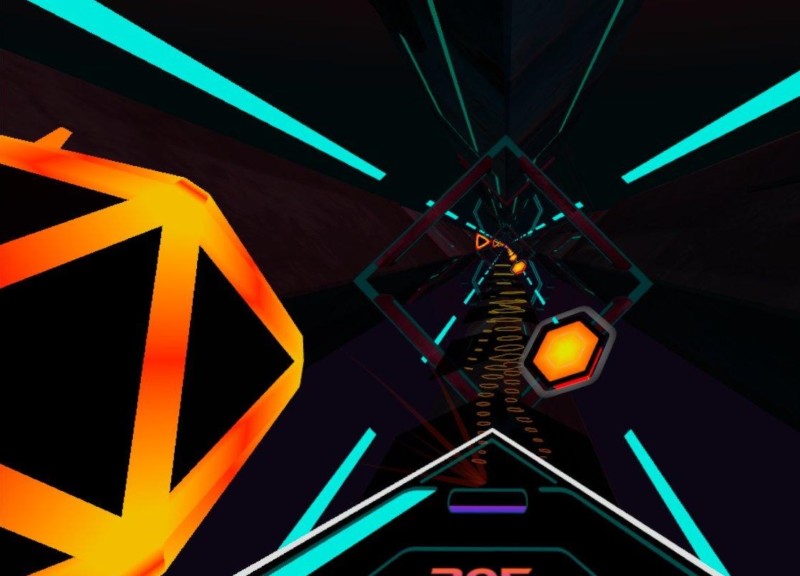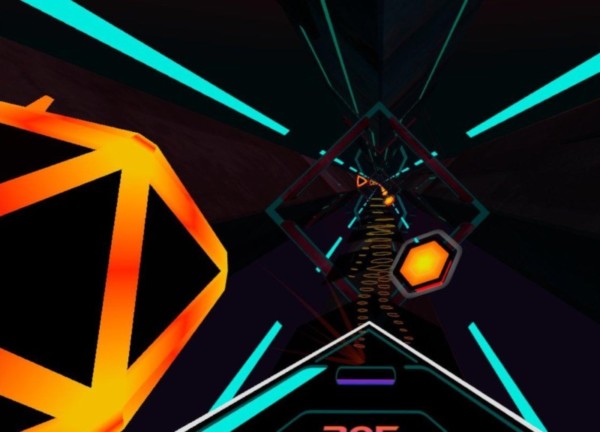 Audio Trip is similar to other rhythm fitness VR dance games. You stand stationary while gems and objects float towards you. This game is more on the dancing side than the boxing side of fitness games and that is what makes it fun. You should immediately notice more of a dancing feel from the game – like you are snapping your fingers to one side, doing some hip hop poses, or rocking out to some Bollywood dance moves – yes even when you have no idea how to do those things.
Who Makes Audio Trip?
Kinemontik is the developer of Audio Trip, who has done a few other VR experiences and games.
Which Headsets is Audio Trip Available On?
Audio Trip is available on Steam, Oculus Quest, Oculus Rift, and Viveport.

---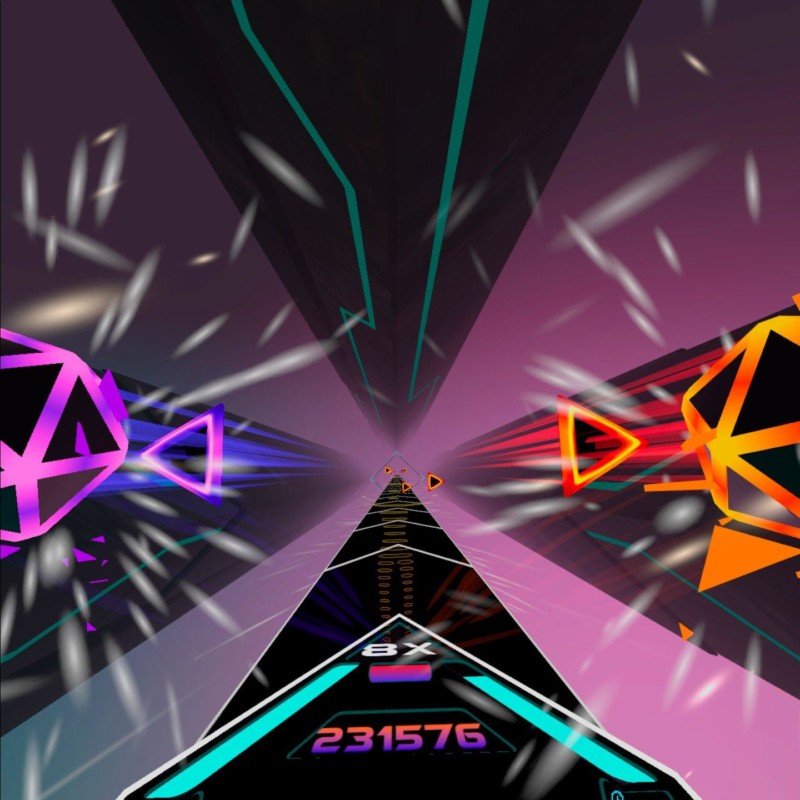 Audio Trip Gameplay Review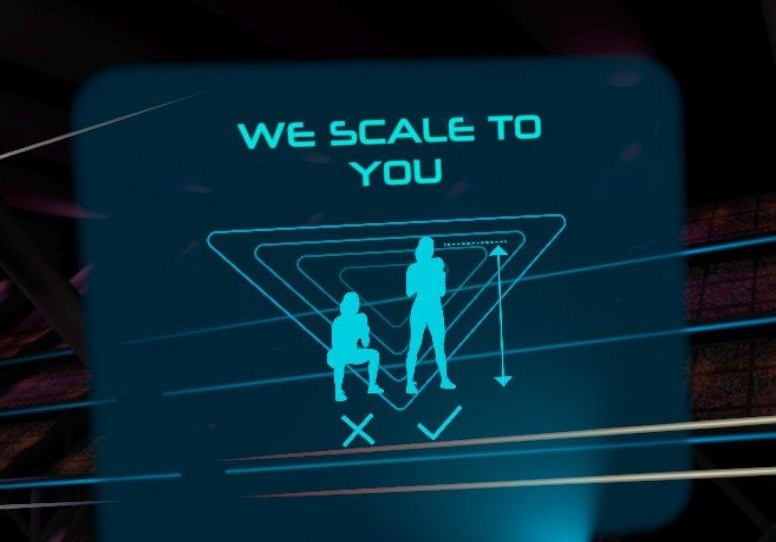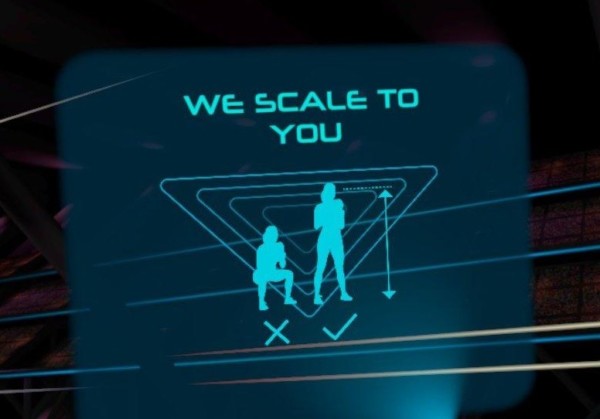 The game has a neat feature when you start where it automatically detects your height. Then the menu dashboard floats right up to you. You select things in the menu by actually push the buttons with your hand. It isn't really something I've seen in VR games, but I like it.
There is a good tutorial when you first start that walks you through the various steps in playing the game. One of the parts I liked with the tutorial and beginner levels, is there is a small human form – "Goldie" – in front of you showing you exactly where you need to be lined up to hit the next parts of the song. It also shows how your feet should be moving and how your arms should be flowing to the next part. You can turn this off as you get better at the game, but when starting out I found it quite helpful.
You have the ability to play a "quick trip" or a "'full trip", so either a full version of a song or a shorter one. Most Beat Saber songs are less than 3 minutes, so a full 5-minute long song of constant movement you will be sure to get your sweat on.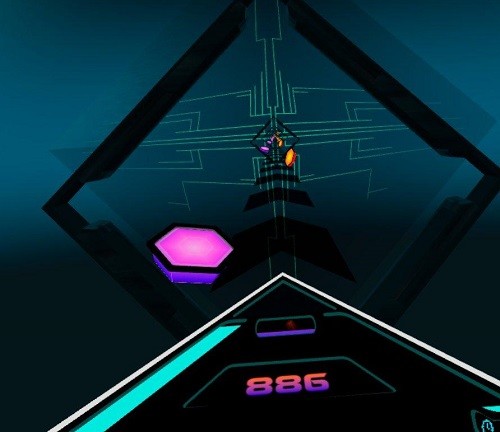 Audio trip is a hard game, even on the easiest of levels. You can fail quite easily by only missing a few notes. Turning on No-Fail is an option that many people will probably be using to give you more of a "that was fun" feel.
The haptic feedback on when you connect with an item is actually not very strong like in other games either. I wasn't sure how accurate I was being a lot of the time until the end of the song. I also found I wasn't quite ducking enough for a lot of the barriers. You do need to duck quite low for a lot of them.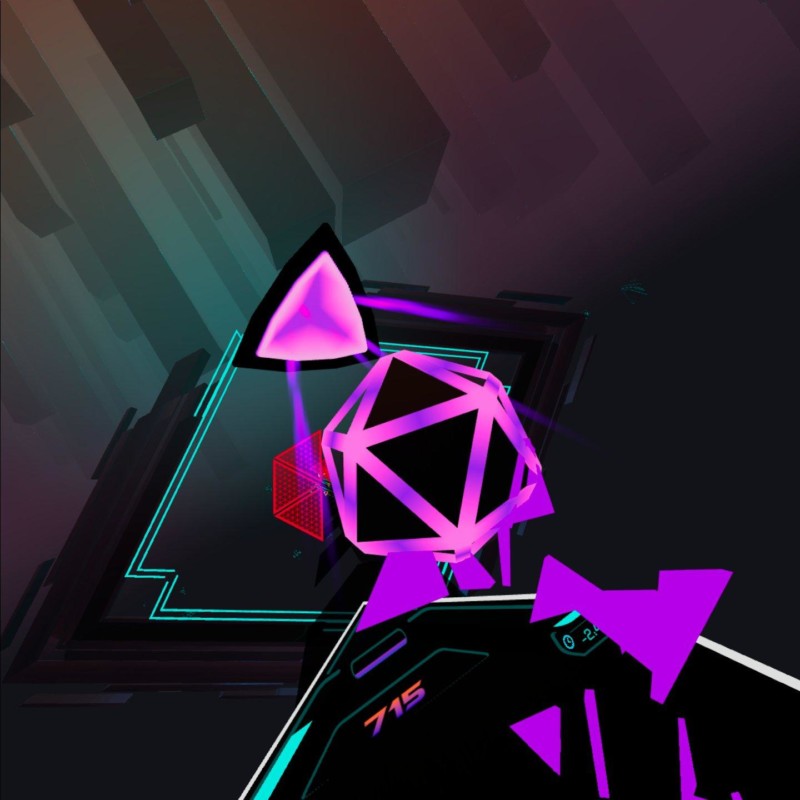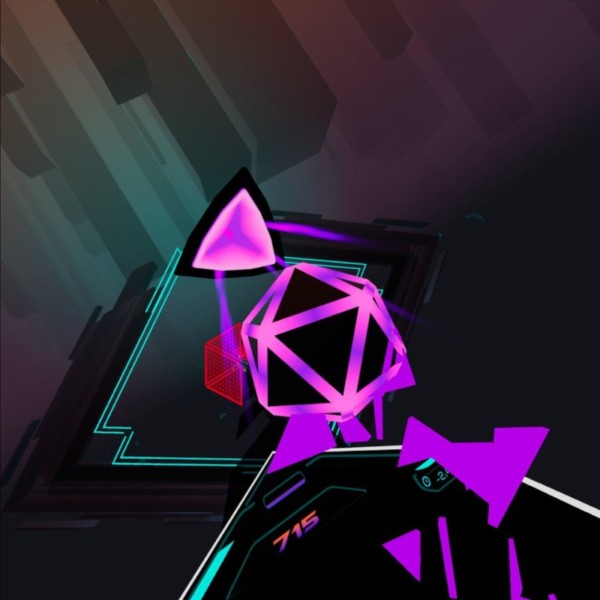 The background environments are quite plain. Although there are occasional symbols, colors, and flowers, Audio trip spends a lot more time on making you feel like you are dancing than where you are doing it.
All of that being said, I can't stress enough how much FUN this game is to play. You really feel like you are dancing along to these songs and it makes for a great experience.
Audio Trip Songs are Amazing!
YES! Finally a VR Rhythm game with lots of songs you actually really know built right in! Included in Audio Trip are Lady Gaga, deadmau5, Benny Benassi, Zedd, Dropgun, and Skrillex. Unfortunately, there are only a handful of songs – 18 total – included in the base game. There is the ability to add custom songs in Audio Trip.
How To Add Audio Trip Custom Songs?
There is a small but passionate discord available for Audio Tripp custom songs development. They are not a part of the official Audio Trip team. If you join the discord and select you are an "Audio Tripper" you will be able to download custom songs created by other users. They have a range of favorites like Uptown Funk, We Didn't Start the Fire, Can't Buy Me Love, and Another One Bites the Dust. Because it is all currently listed on the discord, it is hard to browse songs for the average user.
Once you find a song you like, you can download it to your computer. Then you will need to plug your headset into the computer, access the file directory, and browse to:
Quest\Internal shared storage\Android\data\com.KinemotikStudios.AudioTripQuest\files\Songs – Quest
C:\Users\<your user name>\AppData\LocalLow\Kinemotik Studios\Audio Trip\Songs\ – Rift, Steam, Viveport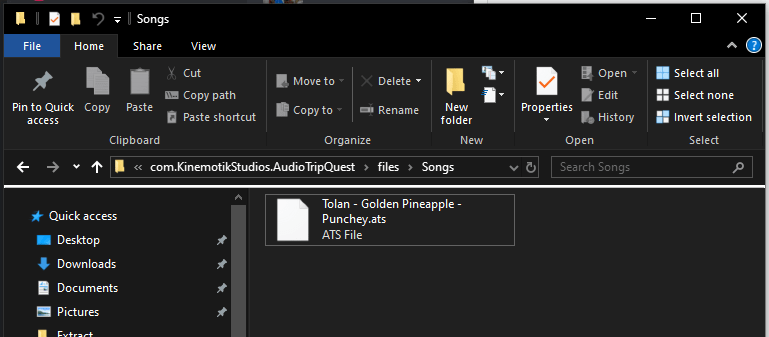 Simply drag and drop the files to that directory and you will be able to see the songs in the game.
How to Use Audio Trip Choreographer Tool
Audio Trip also has the ability to do custom choreography for the included or custom songs built RIGHT into the game. You access the Choreographer Tool section by clicking on custom, selecting a song, and then selecting either a copy of easy, medium, hard, or starting fresh. The choreography tool starts up and can create your workout masterpiece. There is definitely a learning curve here and I imagine it will not be used by most people.
If you are interested, the developer did a great job with a very detailed walkthrough tutorial on how to actually use it.
Audio Trip Custom Choreography and Dancing – What you can achieve
Check out this video of TheMixedReality on YouTube who won a recent dance contest put on by Audio Trip. This guy obviously has a high level of talent and dance swagger, but you can see how Audio Trip has some great dance abilities at a higher level of gameplay.
Audio Trip Cardio Mode is A Real Workout
Audio Trip has recently included a free cardio mode. Right on the front of Audio Trip review, it states that this is not for beginners and it certainly isn't. If you are finding that the other levels of fitness games are not living up to your cardio needs then Audio Trip cardio might be right up your alley.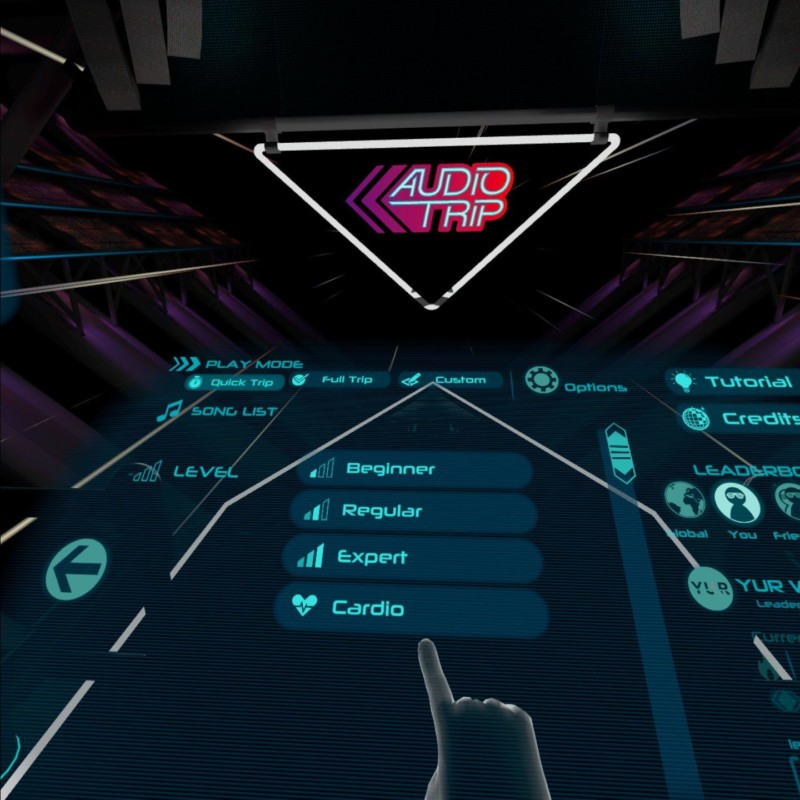 In cardio mode, you will be doing full-on cardio moves with a wide range of motion, to all 18 songs in the game. These cardio workouts require you to duck and dodge a lot more than the regular songs do. You also will be moving hitting notes up high and then rapidly quite low. Your heart rate will DEFINATELY be elevated from this. They did a great job.
Try Dance monkey and Golden Pineapple when you are starting out as I found them a bit easier than the others.
Audio Trip Multiplayer Experience
There is no multiplayer mode in Audio Trip. You can not challenge your VR friends to a match in real-time. There is a leader board of the world, your personal stats, and your friend's stats. Some leaderboards also reset every day. That gives you a better chance of getting to the top score of the day.
There IS a local party mode in Audio Trip. If you want to play with other friends and family in your house and take turns seeing who can get the highest score, simply head on over to the party mode.



Can you workout with Audio Trip? Is Audio Trip a Fitness Game?
Audio Trip is definitely a fitness game. Of all the fitness games I've reviewed Audio Trip, is one of the stronger workouts. The songs will have your entire body moving the entire time.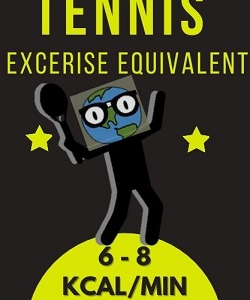 Audio Trip is pretty tough! You catch the gems at various heights, high, mid, and low. There is also a fair amount of back and forth flowing trails to follow, drums to hit, blocks to smash, as well as lots of dodging blocks in all directions. New players should also take advantage of the "no-fail" option under custom. Although your score won't count, it will help you get familiar with the song and keep you sweating.
The Virtual Reality Institute of Health and Exercise rate this game as equal to playing Tennis or 6-8 Kcal/Min, or jogging, cycling of a flat surface, or swimming and this was BEFORE cardio mode. There is no doubt in my mind that the Audio Trip cardio mode is a much higher level.
Does Audio Trip cause motion sickness?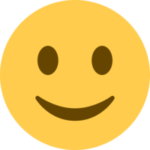 You play Audio Trip in a stationary environment as gems and objects come towards you. Audio Trip also has vignette options under settings if you are still feeling a little woozy.
Audio Trip should not cause any motion sickness issues.
Final Thoughts On Audio Trip Review