There are so many different types of games you can take on your next vacation that we wanted to take a look at the best travel card games specifically and break down their advantages and disadvantages. However, not all card games are created equal.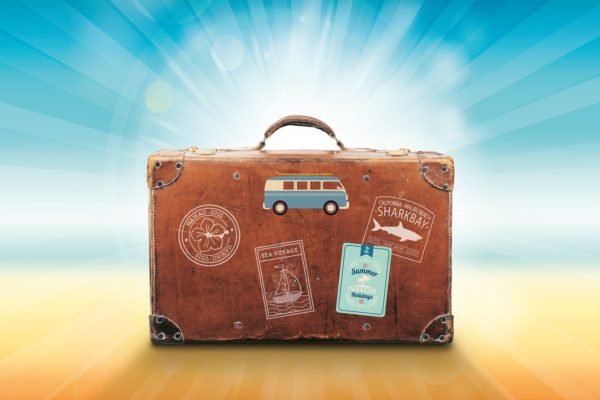 They range from collectible card games, that require purchasing booster packs that power up your deck, to a single deck of traditional playing cards, as well as hundreds of other descriptions in between. So it's no small feat to just say, "I'm going to bring a card game on vacation." 
Take a look at the advantages and disadvantages of taking card games on vacation as well as a list of some of the best travel card games that come highly recommended.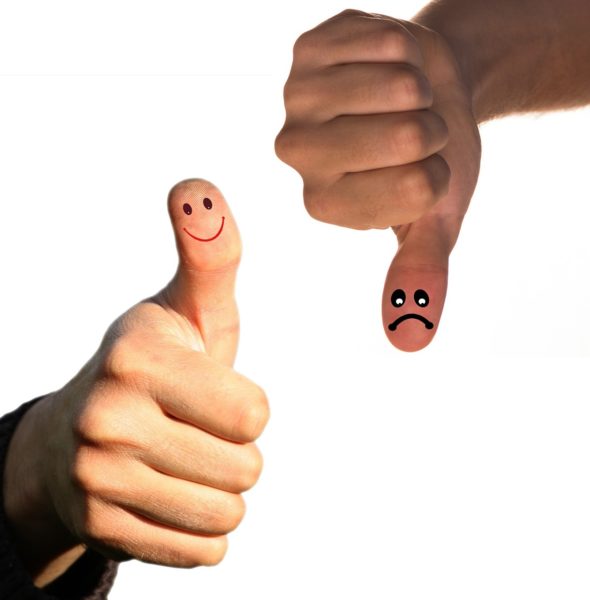 Travel Card Game Advantages
1) More Portable
Card games can be much smaller than most boxed board games so this is a huge card game advantage when you travel. Like a lot of things in life, size really does matter, especially here because if it's meant to be for packing then you need to take its size into consideration. So, if this is your number one priority, then make sure to take a look at the recommendations below as well as consider those that are travel-size board games.
2) More Options
Because card games can be much smaller, that means you can bring a few more options with you and not take up much more packing space.
3) Easier to Learn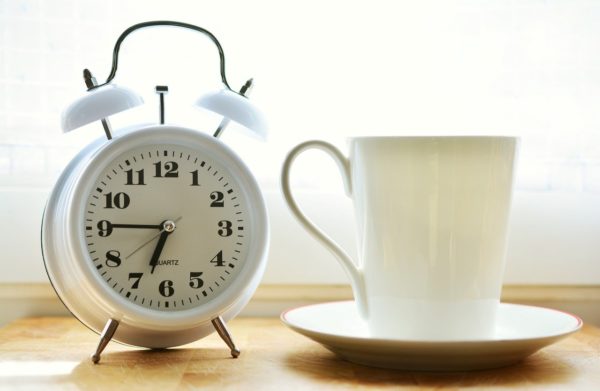 Again, unlike collectible card games, in general, card games can be easier to learn but strategic enough to make the game feel engaging and not too repetitive like grandma's rummy (although I do enjoy a good game of Rummy from time to time).
4) Shorter Time Length
Typically, since card games aren't overly complex, they are shorter in time played than your typical board games. Sometimes it takes less time to play an entire card game than many board games take to set up (I'm looking at you Zombicide).
5) Younger Kids Can Participate
Vacation can mean kids, whether they're ours, our family's, or our friend's kids, so being able to get everyone involved means less whining, crying, or pouting…unless of course, you're a sore loser.
Travel Card Game Disadvantages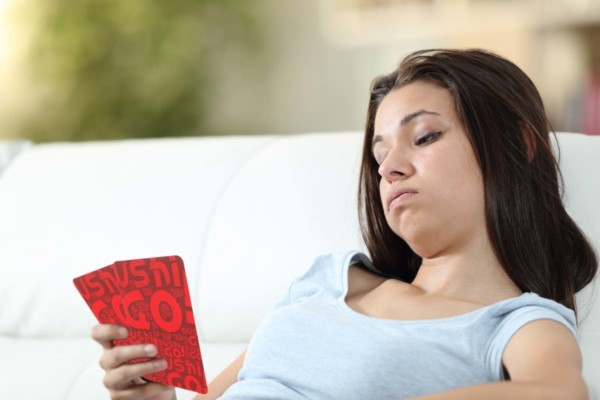 1) Feel Repetitive
Unfortunately, even the best travel card games have the potential to lack high replay value after too many back-to-back playthroughs. Packing more options like earlier discussed, helps break up any monotony. It's best to keep these card games and not so much boring games.
2) Too Much Luck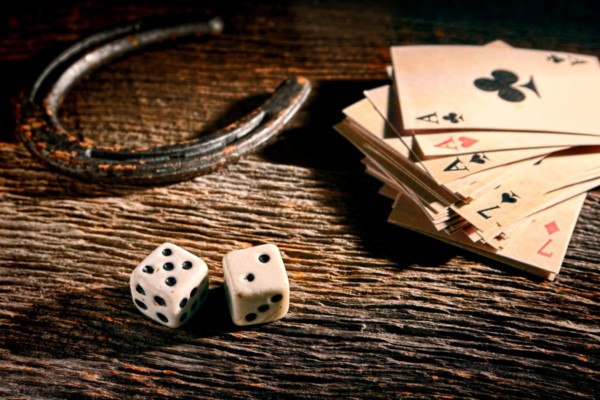 Like dice games, card games can rely on luck sometimes too much because of what card you happen to pick up and when. However, who isn't looking to get a little lucky on vacation?  😉
3) Too Simple
Because of the simplicity of some of these less complex card games, it can feel like something is missing from your gaming experience. 
Best Travel Card Game Recommendations
Here is a short list of some of the best travel card games.
Be aware, there's both a family and NSFW (Not Safe for Work) version of this game so make sure you choose the appropriate one for your gaming crew. This particular game is so easy to learn yet competitive enough to make you want to rise victoriously by being the last player to not explode. It also doesn't hurt that the cards themselves have very entertaining illustrations of all kinds of different felines.
Buy On Amazon
Exploding Kittens Card Game - Original Edition, Fun Family Games for Adults Teens & Kids - Fun Card Games - 15 Min, Ages 7+, 2-5 Players
THE LEGENDARY ORIGINAL MADE FOR TWO-FIVE PLAYERS: The card game that gave felines a license to kill. The reason more cats around the world are being given the side-eye - it's Exploding Kittens: Original Edition! This kitty-powered card game is all about turning game night into a blast. Try and dodge exploding kittens, betray your friend along the way, and strap on a portable cheetah butt while you're at it. The last player left alive wins!
HOURS OF HILARITY: There'll be lots of chuckling. Rib-cracking outbursts. More laughs than a 90s sitcom. In every 56-card deck you'll find creative ways to dodge the exploding kittens. Like defuse cards featuring laser pointers, kitty therapy, and catnip sandwiches. And action cards with weaponized back hair, all-seeing goat wizards, and magical pig-a-corns that grant you precognition. Looking for thoroughly entertaining kid and adult games for game night? Quest complete!
EXPAND THE SMILES: This Original version is a recipe for hours of fun. But those laughs can get even louder! Enhance it with one of our expansion packs (sold separately) and discover more magical characters, more reasons to burst out laughing, and more ways to throw your dear friends and family under the bus. Elevate your game night with Imploding Kittens, Streaking Kittens, or Barking Kittens. Each expansion pack deepens the gameplay by adding a healthy service of chaos.
WELCOME TO THE FAMILY: We made history. Exploding Kittens started out as an idea launched on Kickstarter. We aimed to raise $10K. We ended up with $8.7M in 30 days from 219,000 backers. Close to a decade later, Exploding Kittens is still the #1 most-backed project in Kickstarter history. And we couldn't be happier to welcome you to our global family of free-spirited, imagination-embracing, cat-dodging game lovers. From the bottom of our hearts, we hope you don't explode!
English (Publication Language)
An interesting twist on trick-taking games like spades. What's really fun about it is that you can keep doing missions that incrementally become more challenging as they go on. Great cooperative game…as long as you can work well together as a team while not being allowed to talk to one another.
Buy On Amazon
Although created by a child, this game is quite fun for people of all ages. The goal here is to wake up the most queens before your opponent through strategy and a little luck. Don't sleep on this family game.
Buy On Amazon
Sale
Sleeping Queens Card Game, 79 Cards
The package height is 1.5"
The package lenght is 5.6"
The package width is 4.8"
The package weight is 0.2 pounds
Spanish (Publication Language)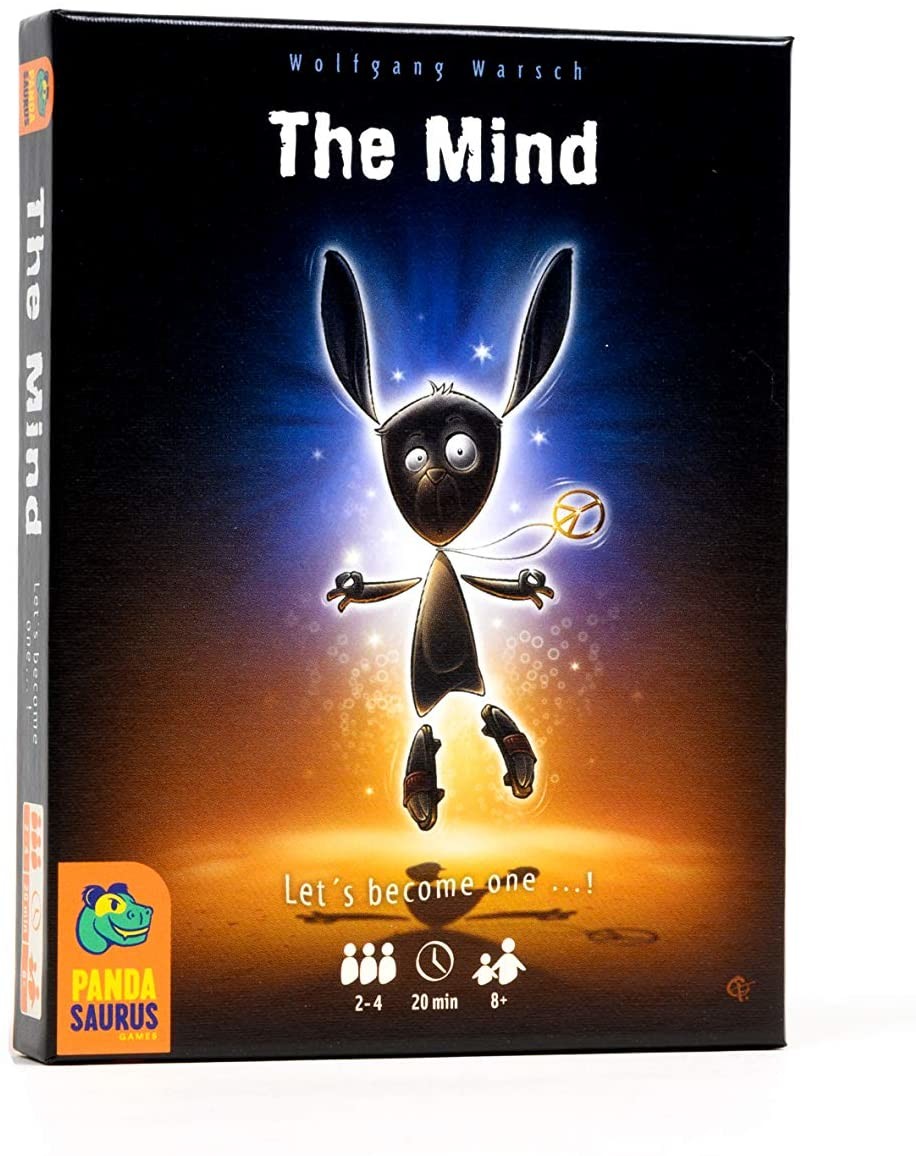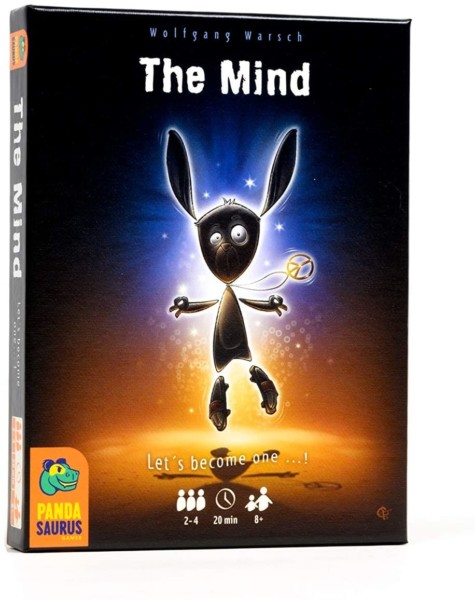 Like The Crew, this cooperative game is played with no talking so keep that in mind (pun intended) as it could be hard for kids. Especially since you'll want to make sounds and gestures when someone makes a move that you know could hurt you all. That said, it could also give you an excuse to tell your kids they should be seen and not heard without feeling any guilt.
Buy On Amazon
Sale
The Mind Card Game - Addictive Mind-Melding Fun for Game Night! Cooperative Family Game for Kids and Adults, Ages 8+, 2-4 Players, 15 Minute Playtime, Made by Pandasaurus Games
INGENIOUS CARD GAME: Experience the ingenious and highly addictive card game that's making waves everywhere. The Mind offers simple rules but a challenging test of your mental synchronization.
ASCENDING ORDER CHALLENGE: Work together with your friends to play cards in ascending order, but here's the catch – no speaking or communication allowed! Can you beat the Mind's tricky levels?
UNIQUE NON-VERBAL COMMUNICATION: Discover the art of non-verbal communication as you read each other's cues, invent silent languages with knowing glances, and synchronize your minds to conquer the game's challenges.
WORLDWIDE BEST-SELLER: Join the worldwide community of players who have fallen in love with The Mind. This social card game is perfect for game nights, gatherings, and bonding with friends.
HIGH PLAYER INTERACTION: The Mind is all about player interaction and cooperation. It's a fantastic addition to your game night, encouraging teamwork and fun social dynamics.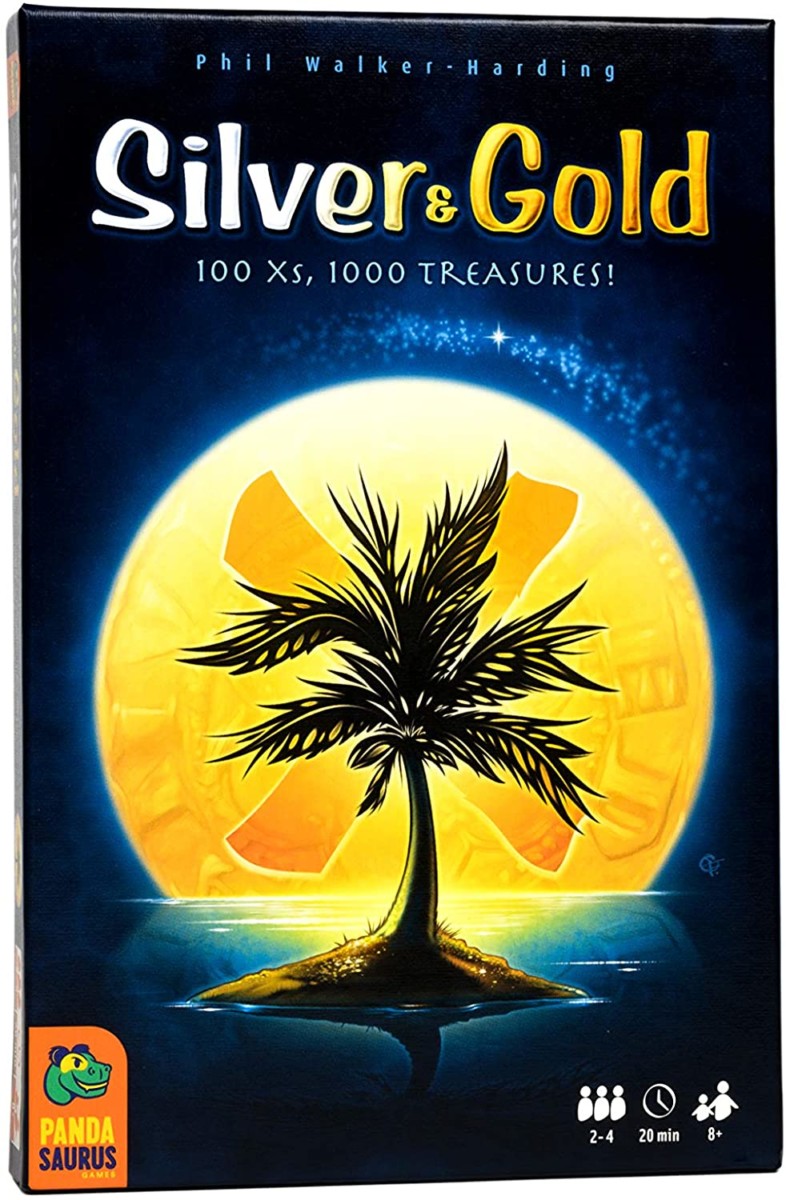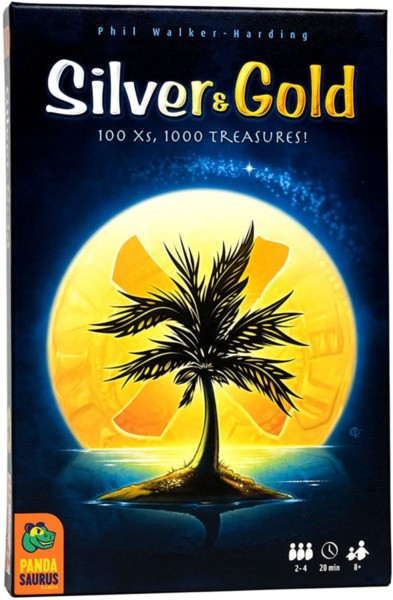 Who doesn't want to find treasure while they're on vacation? It involves dry-erase markers (included) so keep that in mind for younger players. That said, this game is great for when you're out at dinner and want to keep hungry kids preoccupied to subside their hangryness.
Buy On Amazon
Silver and Gold Card Game - Your Ticket to Distant Islands and Golden Treasures! Flip and Write Strategy Game for Kids and Adults, Ages 8+, 2-4 Players, 20 Minute Playtime, Made by Pandasaurus Games
FORTUNE AWAITS: Embark on a treasure-filled adventure with the Silver and Gold card game, where distant islands and golden treasures become your reality.
RACE AGAINST TIME: Challenge yourself and friends to rain X's down in rapid-fire fashion, creating the right configurations to close out island cards and seize valuable bonuses.
ENDLESS REPLAY: Every card in this clever game is writeable and erasable, ensuring countless rounds of fun and excitement as you strive to outscore your rivals.
DRY-ERASE DELIGHT: Enjoy the convenience of a dry-erase card game that's not only fast-paced but also incredibly easy to learn for players of all ages.
FAMILY AND FRIENDS: With its simple rules and lightning-fast gameplay, Silver and Gold delivers an exhilarating experience that's perfect for family gatherings and game nights with friends.
An easy-to-learn, elimination card game that brings humor to any table. Each player chooses one of four iconic Dungeons & Dragons classes: Wizard, Paladin, Rogue, or Barbarian. Because it's a quick to setup and play it's perfect for when you have to wait 20 minutes for your rental car to be found by the front desk.
Buy On Amazon
Sale
Involves some strategy on which cards you're going to pair together to build the most points from but easy enough not to let the strategy get in the way of itself. 

Buy On Amazon
Final Thoughts on Best Travel Card Games
There you have it! Now you can see why card games can make for some of the best vacation experiences as well as some of their drawbacks. We hope you enjoyed our list of best travel card games. We have lots more to come in this series of which Travel Games Are Best for You!
All items reviewed in this Best Travel Card Games Article
Exploding Kittens Card Game - Original Edition, Fun Family Games for Adults Teens & Kids - Fun Card Games - 15 Min, Ages 7+, 2-5 Players
The Crew - Quest for Planet Nine | Card Game | Kennerspiel des Jahres Winner | Cooperative Space Adventure | 3-5 Players | Ages 10+ | Trick-Taking | 50 Levels of Difficulty | Endless Replay
Sleeping Queens Card Game, 79 Cards
The Mind Card Game - Addictive Mind-Melding Fun for Game Night! Cooperative Family Game for Kids and Adults, Ages 8+, 2-4 Players, 15 Minute Playtime, Made by Pandasaurus Games
Silver and Gold Card Game - Your Ticket to Distant Islands and Golden Treasures! Flip and Write Strategy Game for Kids and Adults, Ages 8+, 2-4 Players, 20 Minute Playtime, Made by Pandasaurus Games
Dungeons & Dragons C7888000 Dungeon Mayhem: Monster Madness