In this entry of our Best Travel Board Games series we discuss the pros and cons of taking party games on your next vacation as well as recommending some of the 6 best vacation party games we enjoy.
For many of us, vacations mean road trips, relaxing, and sunbathing. For others of us, it means, eating, drinking, and staying up late. But for all of us vacations mean time to unwind, let loose, and have fun which so happens to also be the perfect formula for a party…well, party games at least.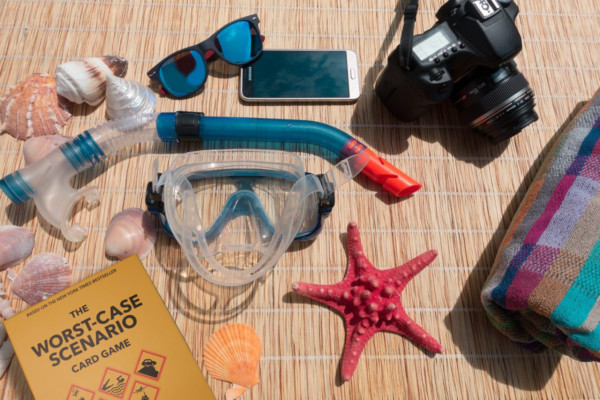 If you've never played a party game then you either don't have friends who like to play games, and that needs to be changed ASAP, or you do have gaming friends but they don't dabble in that niche specifically. The good news is that the onus is now on you to be the one who introduces this type of game to your close friends and loved ones.
If you have played party games then you already know if these types of games are for you or not. However, the real question here is, are party games right for you in a vacation setting?
Party Game Advantages
1) Easy to Learn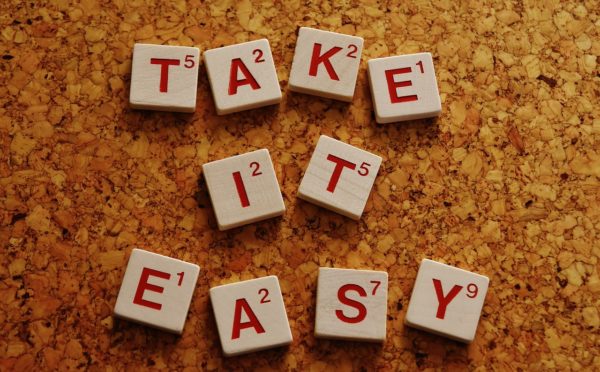 Like a lot of the travel card games we've recommended, party games are great because they're made for both veterans and first-time gamers alike. So if you're visiting or vacationing with extended family, everyone can get involved…even grandma who insists on only playing Scrabble.
2) Easy to Jump Into
Since it's easy to learn it's also easy to jump into which makes it most likely to actually get played and not just take up precious room in your luggage.
Party Game Disadvantages
1) Not Enough Players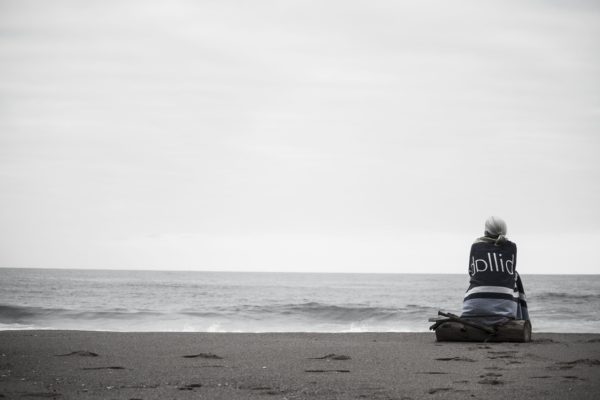 Because you're on vacation you might have fewer people around who can play or maybe you don't feel like making new friends while on vacation. Either way, if you don't have enough people to make this type of game fun, it's not worth it. However, if this scenario is more likely but you still want to play some type of game, you may want to check out more solo-style games. 
2) Not Enough Game
Because it's meant for pretty much anyone to be able to partake in, party games are typically not complex enough for hardcore gamers to get their fix.
3) Repetitive
Party games are pretty much a play, rinse, repeat type style so keep that in mind when you're packing options.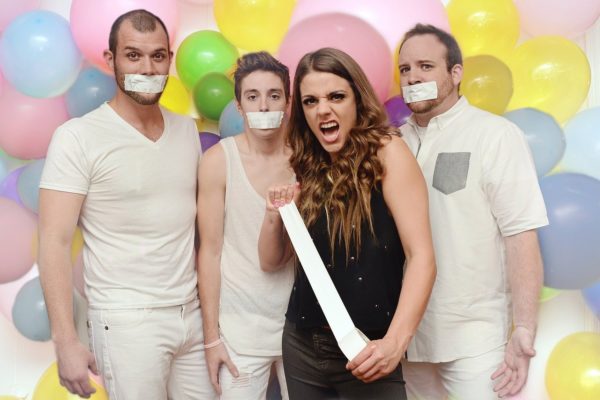 4) Can Become Chaos
Just like any party, be warned, these games can come with some party fouls in the form of loud, chaotic, drunk, or disorderly conduct. Just look at it this way, the more people, the more your odds of pandemonium.
Best Vacation Party Game Recommendations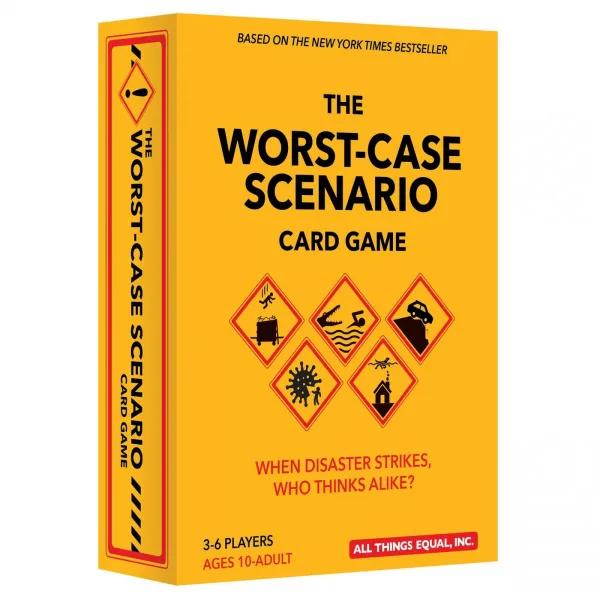 The Worst-Case Scenario Card Game is a party game where 3-6 players rank 5 scenario cards from 1 (Bad) all the way to 5 (The Worst) and any matches with other players will score both of you points. Whoever has the most points, by the end of all the rounds played, wins this best vacation party game. Check out our full review here!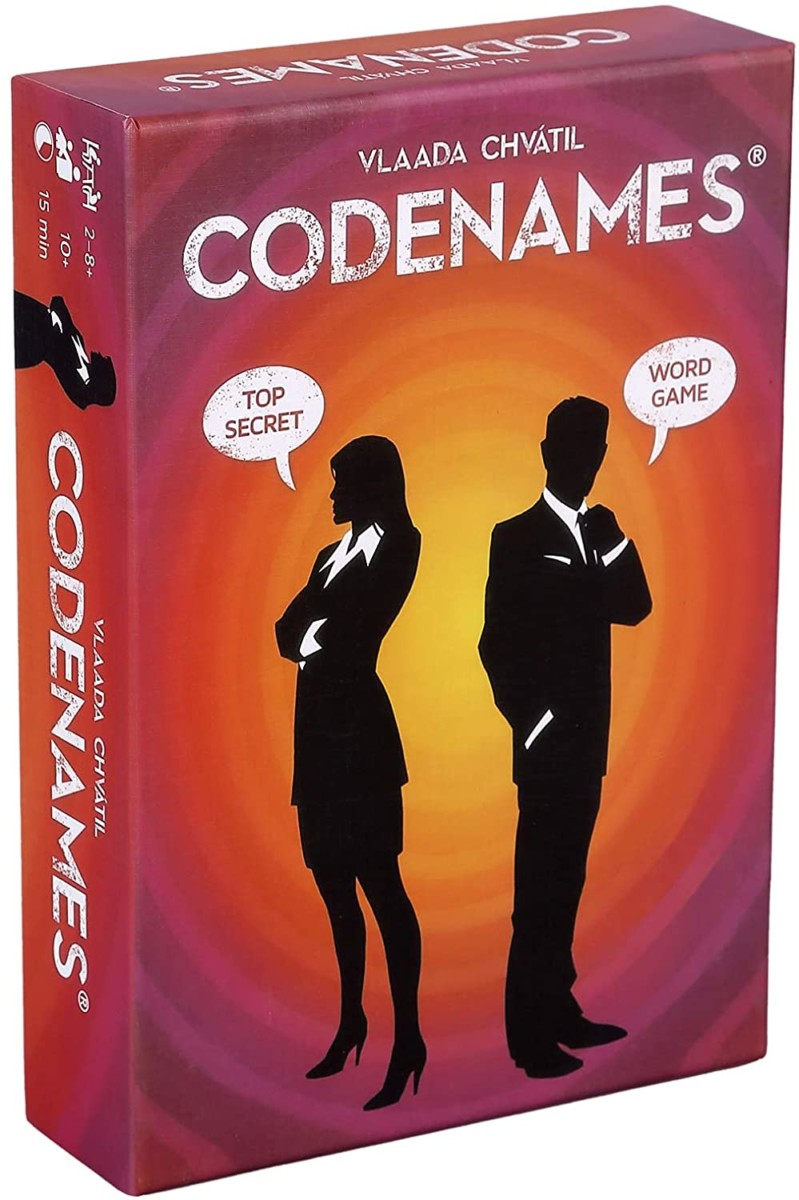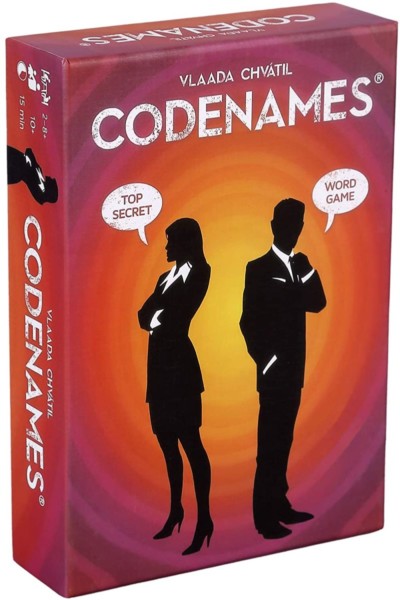 Codenames is a team-based game, like charades, where one person is trying to give clues to their teammates so they can score for their corresponding team. Only instead of acting things out like in charades, you're working with single-word clues and you can accidentally give your opponents some scores of their own. This is perhaps one of the highest recommended party games there is.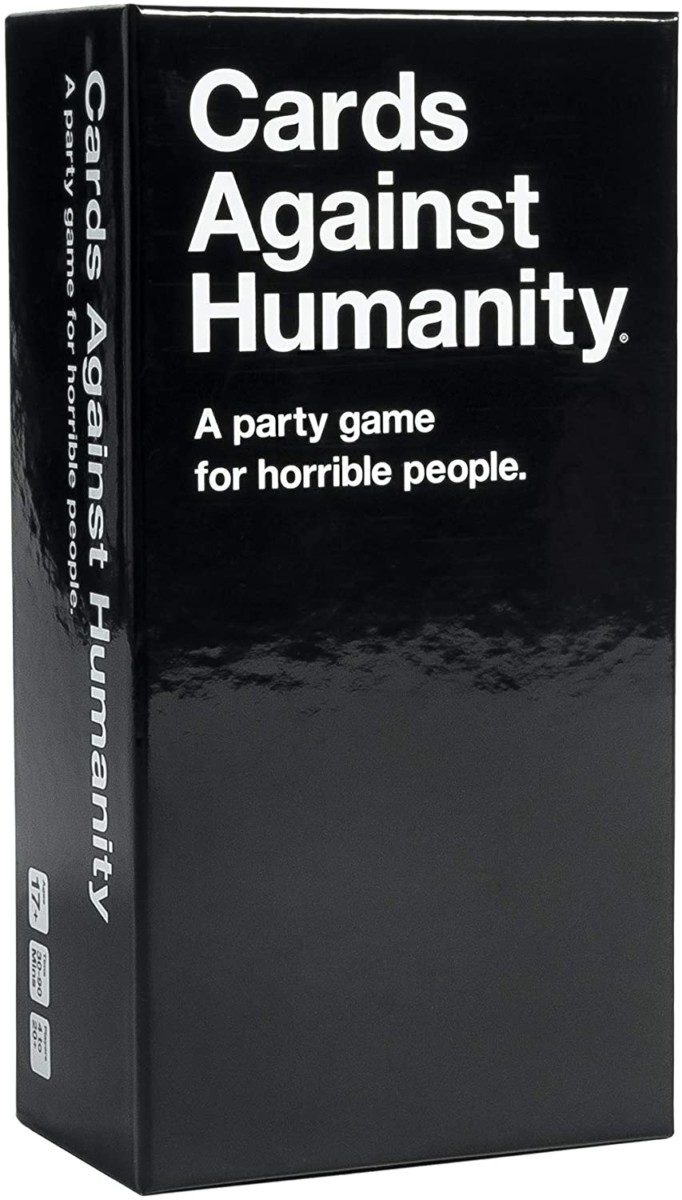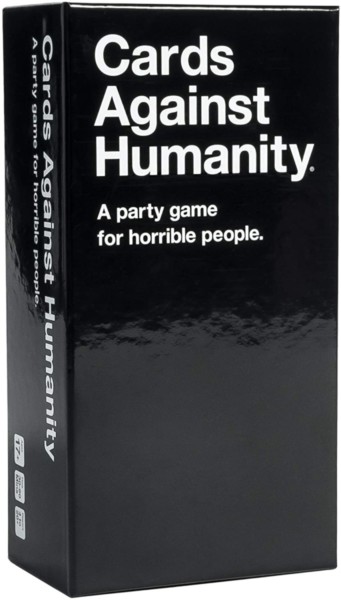 Cards Against Humanity is not for the faint of heart, unless of course you're trying to give grandma a heart attack and gain her inheritance while on vacation. Disclaimer, if that sentence was too much for you to handle then this game is definitely not for you. However, if you got a little smile from that thought then not only do you enjoy dark humor but you'll enjoy this game enough to risk your soul's eternal life for it.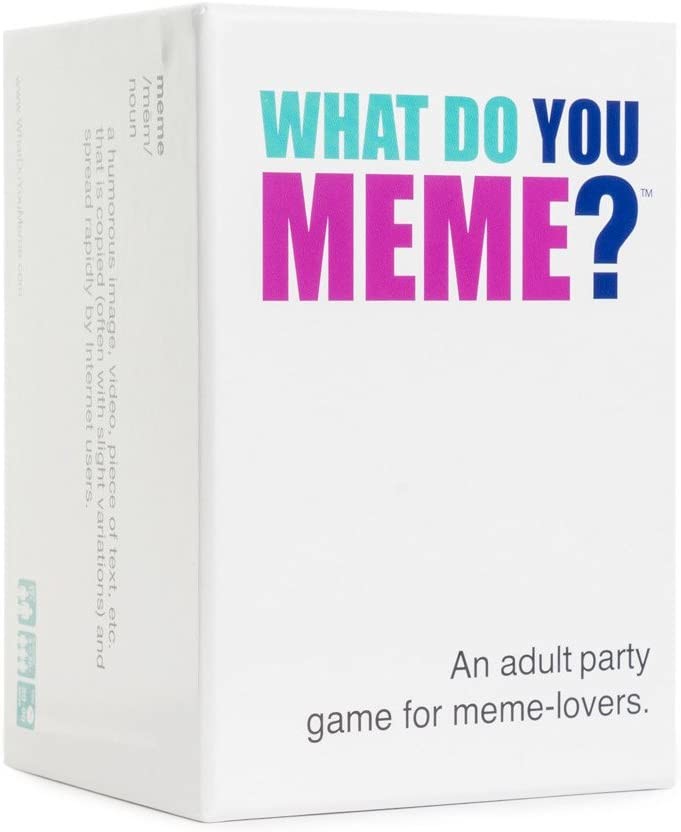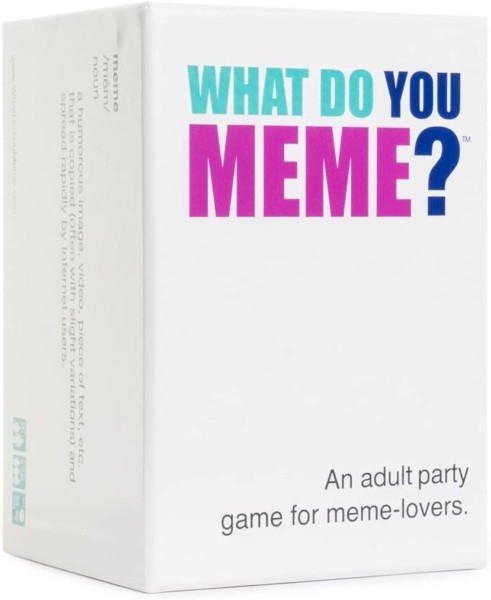 For those who enjoy 'Cards Against Humanity' and can't get enough memes or think they could be a meme creator, this game is just the thing to scratch that itch. Just make sure to know your audience so that you don't damage your reputation or emotionally scar any children in another room.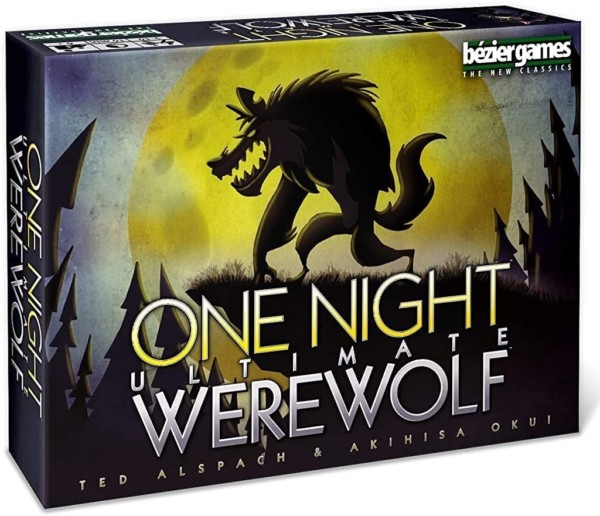 You might have played, or at least heard of, Werewolf in a party setting before but what's nice about this version is that there is an app that allows everyone to play instead of requiring a narrator. Also, this party game version allows for it to go quicker as each playthrough is only one night long.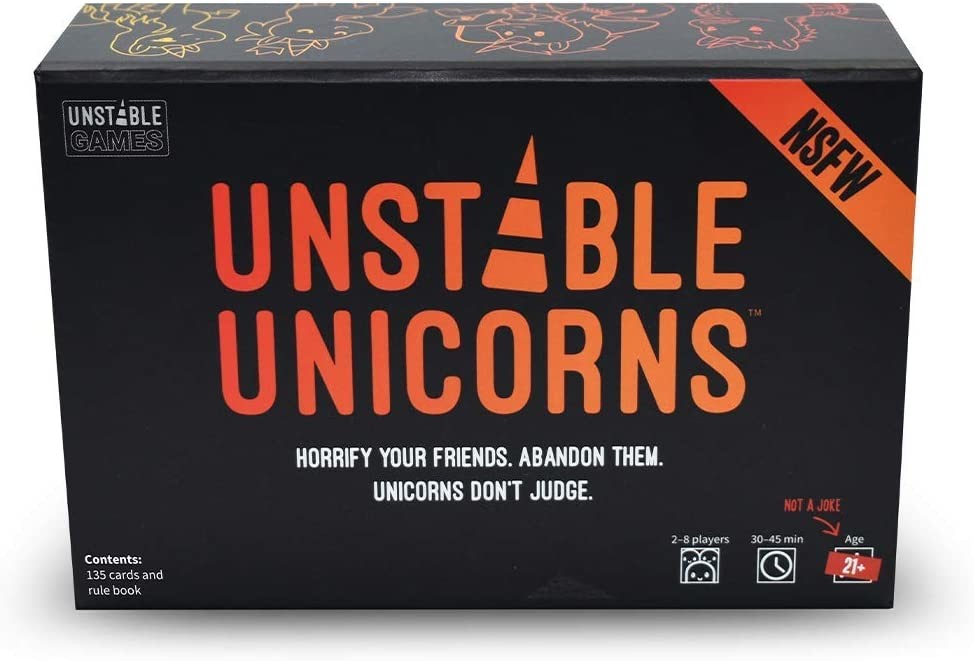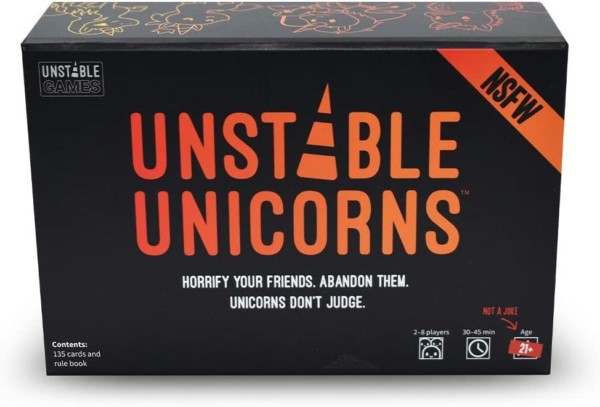 A lot of people who like Exploding Kittens like Unstable Unicorns as well.  This game can also not be safe for little ears if you get the NSFW Expansion. The reason this one makes it into the party games category is that Unstable Unicorns has a betrayal mechanic in it that really gets things heated in a party atmosphere and that can make for the best vacation party game.
Final Thoughts on the Best Vacation Party Games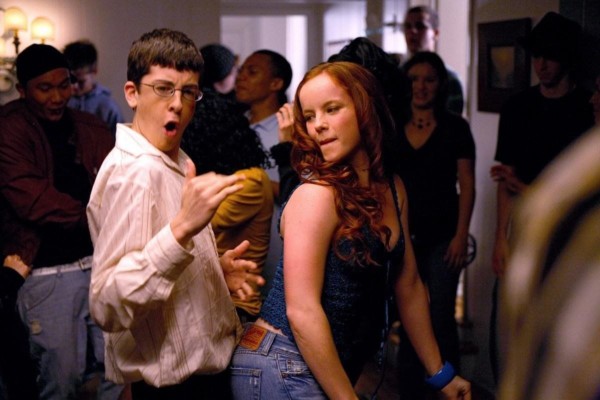 Unless your name is McLOVIN you probably don't have the reputation of bringing a party with you wherever you go but all of that is about to change with these party game recommendations.
That said, make sure to always have an open mind before playing anything in the party game genre because with a crowd you're bound to come across different thoughts, opinions, concerns, etc, so don't stress out, keep your calm, and get ready to party.
Have recommendations of your own? Have any stories about your experience with party games? Let us know in the comments below!
All Items Reviewed In This Best Vacation Party Games Article