Let's get started on this Azazel's Christmas Fable review.
What is Azazel's Christmas Fable?
Azazel's Christmas Fable is an 8-bit Point and Click Adventure game. You play as Azazel a devilish imp who keeps getting in trouble for not being mean enough. You will guide Azazel through the North Pole and explore Elf Archives, Night clubs, Toy factories, Frozen ice mazes, and more.
Does the mix of Good and Evil Christmas hold up?
Who Makes Azazel's Christmas Fable?
Azazel's Christmas Fable is made by Greg Muhlbock. He is a one-person game developer from Toronto, Canada.
Azazel's Christmas Fable is his first game release.
Which Platforms is Azazel's Christmas Fable On?
Azazel's Christmas Fable is available on Steam.

Azazel's Christmas Fable Controls
The controllers in Azazel's Christmas Fable are extremely easy. You don't even need a keyboard for the W,A,S,D movements. Everything is done with the mouse. You don't even have to cycle through different interaction icons like talk, interact, walk to.
You will simply click to move. When you hover over an object you can interact with, the middle bottom of the screen will show the word in white. Double-click to pick it up. Click on a person to bring up talk dialog options. That's it.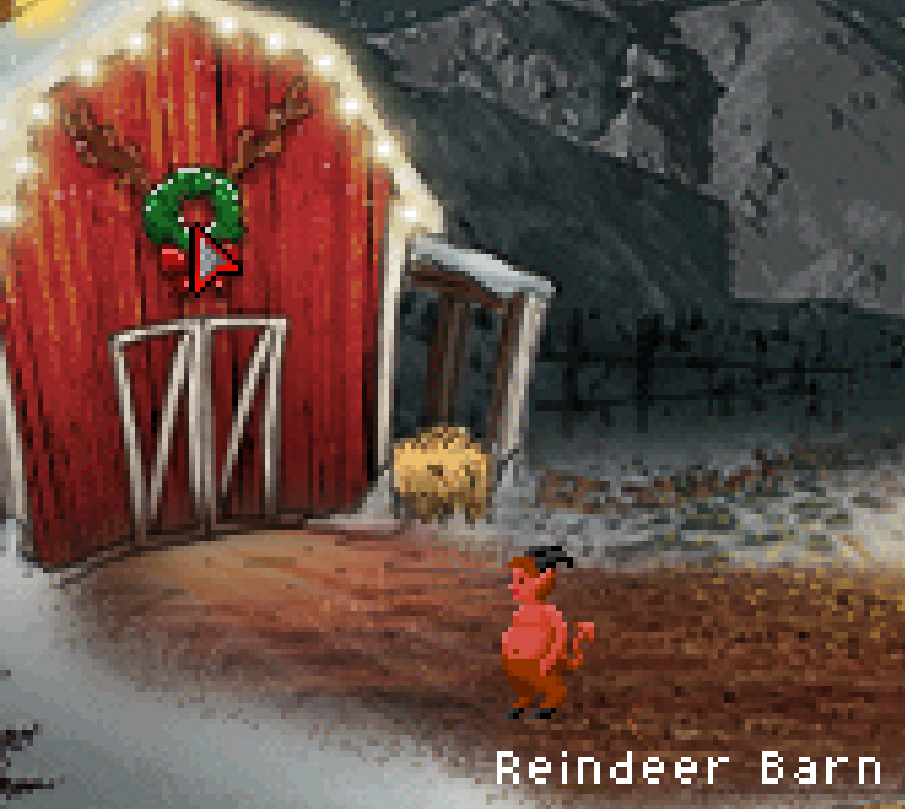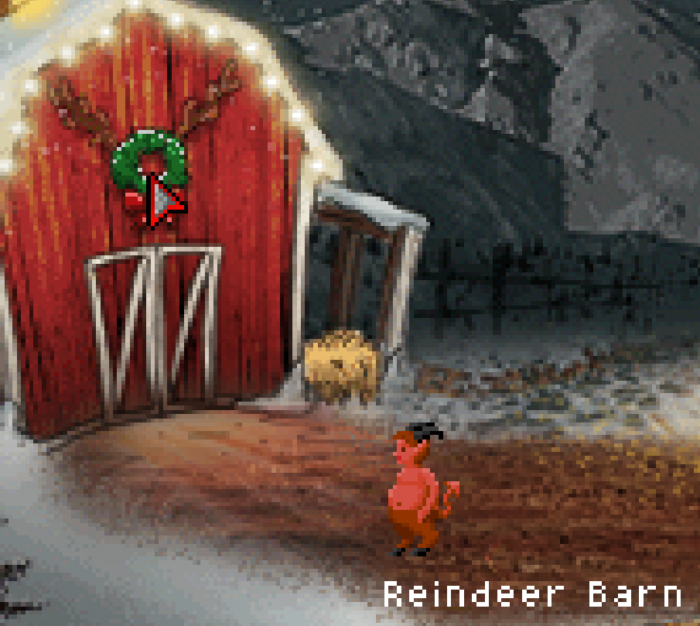 Your inventory will be a top menu you can hover over at any time. Items can be combined in the menu or dragged down to an object on the main screen. You can also put the items on Azazel to examine the item and get more details.
Overall, this is a really great point-and-click system that keeps things simple.
Azazel's Christmas Fable Gameplay Review
Azazel Christmas Fable starts off with an opening in Hell. It seems you aren't quite mean enough and are being sent to the North Pole and Santa's workshop to prove just how evil you can be. From there you will explore the North Pole and interact with a bunch of colorful characters.
The voice acting seems to have a few distinct voices that may be used a few times for different characters, but overall the Elves sound like Elves, and the Gingerbread men with split personalities sound like Gingerbread men with split personalities.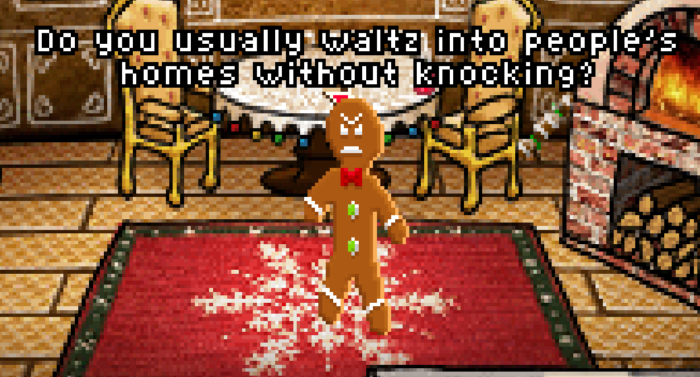 Yeah, it's that kinda game.
There is no 'in-game cheat' in this game where you press a key to see everything that you can interact with on the screen. I imagine this is partly because some of the puzzles are solved by finding items you can interact with. Some things will be quite tricky to find.
There is also a bonus mini-game where you collect Christmas crackers hidden through the various screens. This is just a nice little bonus easter egg to try and remember as you play through the game. I enjoyed this part quite a lot.
Azazel's Christmas Fable Graphics and Sound
Everything has a Christmas feel to it, with bright colors and fun graphics. Even though the graphics are 8-bit, some of the background scenes are quite beautiful to look at. The art style is really well done.
There are Christmasy-type songs playing in the background. These are catchy and keep you in the holiday mood.
Azazel's Christmas Fable Bugs
I ran into no bugs.

I didn't love that the game doesn't auto-save or didn't warn me to save before quitting. You have to go to the inventory, then the menu button, and remember to click on save from there (which I didn't do my first time playing) so I lost all that game progress. Remember to save your game!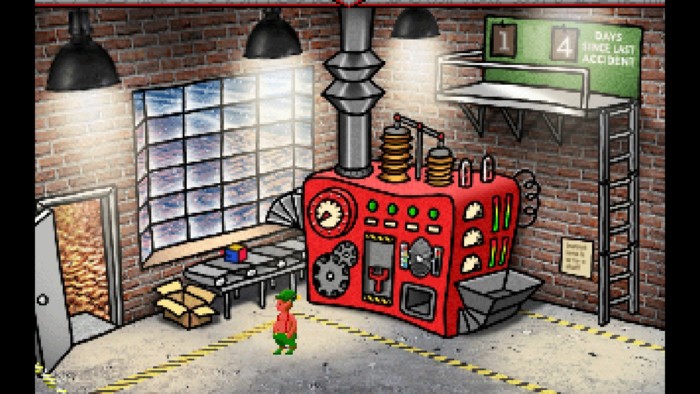 Azazel's Christmas Fable Really Cool Stuff
There are some typical puzzles that are common in adventure games in Azazel's Christmas Fable. But then there are some puzzles in Azazel's that are not quite like any other puzzles I've experienced before in an adventure game. They really make you think outside the box and go through several steps in order to solve them.
It threw me back to early 90's Adventures games where I would frequently scribble things on paper to try and solve a puzzle. The paper was back for quite a few of these puzzles. I also had to leave the game and come back to it after thinking for a while quite a few times too. Much enjoyed.
There are also some fun scenes with Santa in VR, and we here at World of Geek Stuff LOVE VR.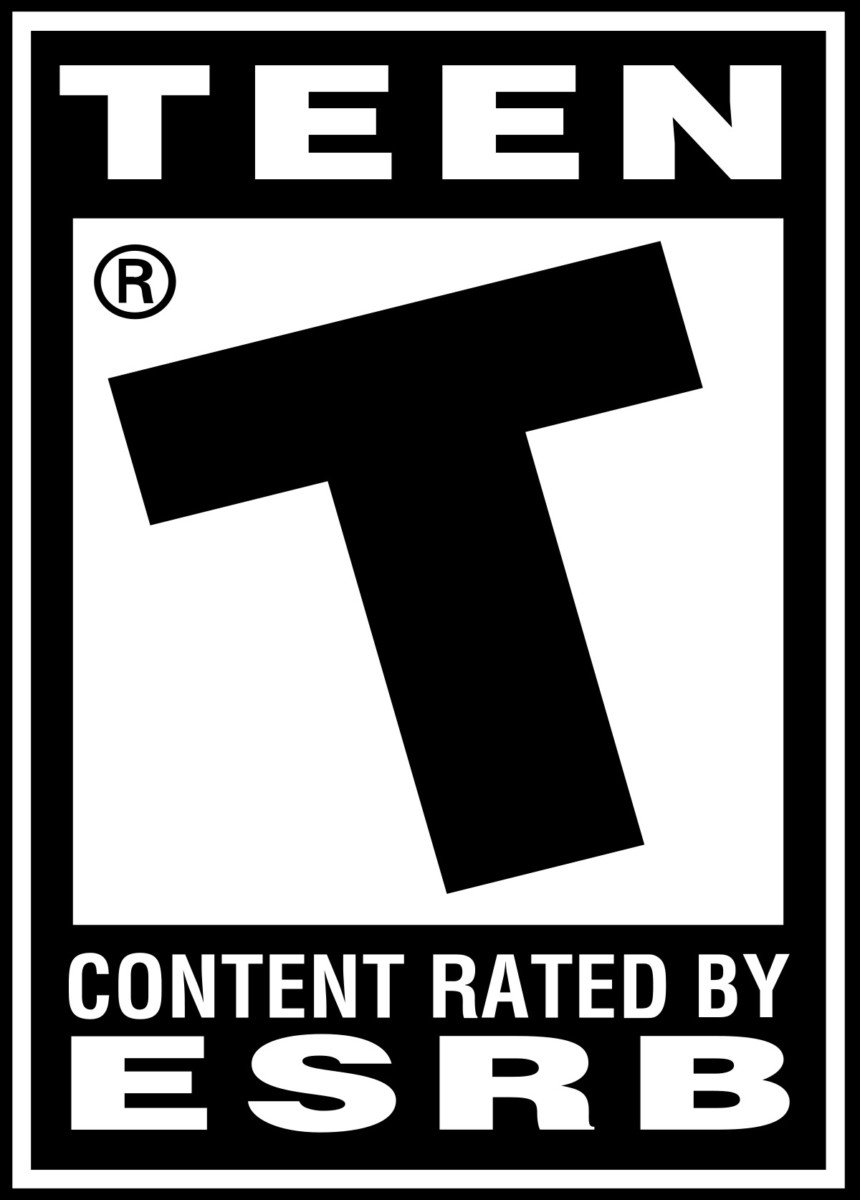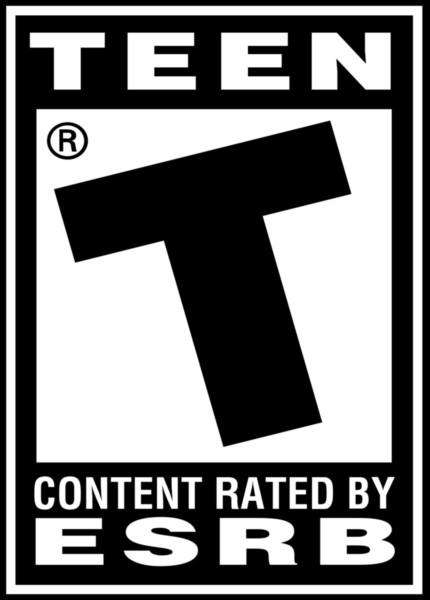 Who Will Enjoy Playing Azazel's Christmas Fable?
There is no official rating on Azazel's Christmas Fable. There are some spooky/mature themes, but no blood or overly graphic violence. I would expect it would be T for Teen.
If you like indie games with a touch of horror, adventure games, Christmas games, and puzzle-solving with a good story then you will like Azazel's Christmas Fable.
What Games are similar to Azazel's Christmas Fable?
This is an 8-bit indie adventure game, so similar games would be Lucy's Dreaming, The Fridge is Red, and Whateverland.
How long is Azazel's Christmas Fable?
The entire game took me about five hours to play. Some of those puzzles can really hold you up though.
Final Thoughts On Azazel's Christmas Fable Review