Let's get started on this Lucy Dreaming review.
What is Lucy Dreaming?
Lucy Dreaming is a point-and-click adventure game. You play Lucy, a young girl who is suffering from some pretty nasty nightmares. Solve puzzles, gather clues, enjoy the British humor, and find a murderer.
Can you help Lucy get a good night's sleep?
Who Makes Lucy Dreaming?
Lucy Dreaming is made by Tall Story Games. They are a small husband-and-wife team of indie game developers, Tom and Emma Hardwidge. They have made a few other adventure games as well but Lucy Dreaming is their first full-length game. What is extremely impressive here is that all game design, writing, artwork, and development were done by Tom Hardwidge.

Lucy Dreaming was a successful Kickstarter project.
Which Platforms is Lucy Dreaming On?
Lucy Dreaming is available on Itch.io, and Steam. It is also surprisingly available on Google Play and IOS for both Android and iPhone!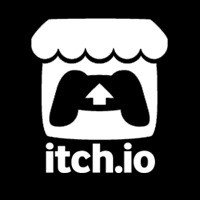 Lucy Dreaming Gameplay Review
Lucy Dreaming is a rather unique super funny, point-and-click adventure with some pretty dark elements in it. Lucy has been having some horrible nightmares. The game starts with you experiencing one and then discussing how you can go about trying to stop it. As expected this will bring about many puzzles, adventures, and a really funny story. Let's get to the review.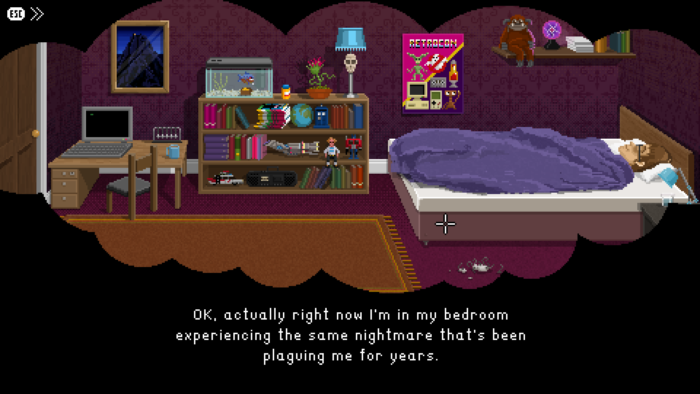 Lucy Dreaming Tutorial
Lucy Dreaming starts off with a tutorial. If you've never played a point-and-click adventure before this one walks you through the basics! It's a nice little tutorial that is over in a few minutes but a welcome addition and something you don't normally see in this genre.
You will start the game in Lucy's house but eventually, after many puzzles, you will be able to leave and explore the large city of Figgington via a map.
Straight Forward Controls
The controllers in Lucy Dreaming are not very complicated. Everything is done via point-and-click adventure style. At the bottom left of the page will be the main interaction buttons. You can Look at, Pick Up, Talk to, and Use items. At the bottom right will be Lucy's inventory. You will be picking up lots of items in this game. It also frequently shows a funny way of "I don't need that anymore" when done with an item.

There is an autosave, but you can save at any time from the settings menu on the top right into 12 different autosave spots. I suggest you do so often. You can only access the autosave from the continue button.
How is Lucy Dreaming?
Lucy Dreaming is really funny. We need to start there. There are constantly little bits of jokes, throwbacks, and comedic references to stuff you did a few hours ago in the game. At several points, I laughed out loud repeatedly for quite a while. It really is that good.
As with most adventure games, there are a lot of puzzles requiring you to solve as you try to figure out how to stop your nightmares. You will need to pick up many items and figure out how they work together and with the environment in order to progress to the next part.
Thankfully Lucy has a journal that is in your inventory with a list of "what to work on next". As you move around and interact with things, Lucy will add the tasks to her journal. Generally, you will need to work on things lower on the list in order to complete things higher on the list.
It should be mentioned that although this game is EXTREMELY funny, this is also a pretty dark tale. You are trying to solve a murder for starters.
Although the images on the screen are generally bright and cheery, the story itself has some pretty dark and twisted elements in it. This is certainly not a game for children. For the rest of us, it makes for a sometimes rather spooky experience. Some of the moments you will witness in this game are downright evil! There is also a fair amount of adult themed humor mixed in here.
If you are not a fan of the occasional horror-type games, then this might not be for you. It is a game about nightmares after all.
There is a ridiculously large cast of unique and funny characters. From huge stuffed ducks to ridiculous large Sergeant crabs, each has a unique personality, style, and voice. Some of these characters are truly outrageous.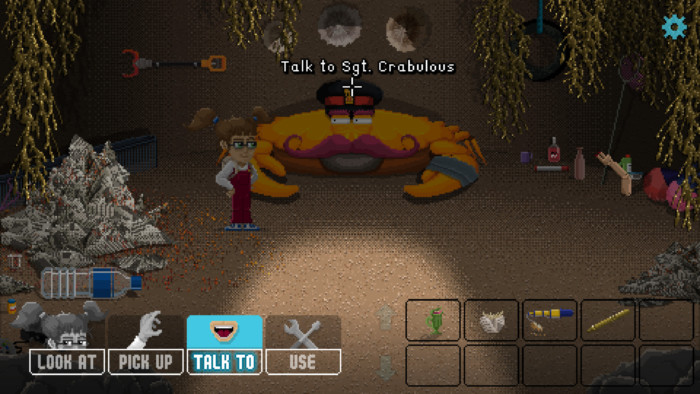 Lucy Dreaming Graphics and Sound
This game is designed to look like it was made in the late 80s/early 90s, like Maniac Mansion or Secret of Monkey Island. It has the same pixilated graphic feel to it. It's bright, fun, and has great little pixel animations. In classic adventure game style, this old-school look is rather familiar and you really don't need top-of-the-line graphics. Everything is simple and that means there is a heavier weight put on things like story, actual gameplay, and sound. Lucy Dreaming holds up in all these areas.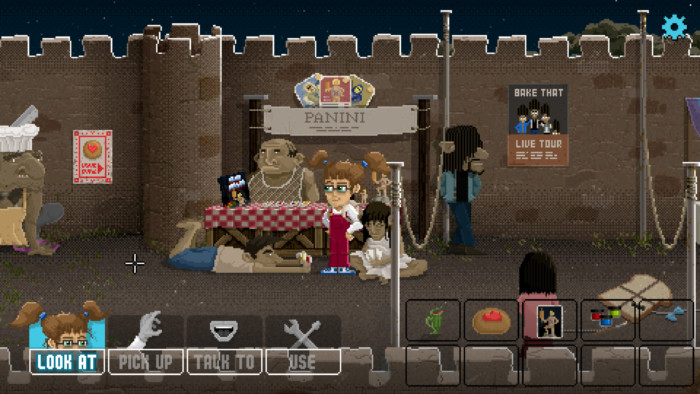 There is a full cast of voice actors. Every item you come across and interact with has a voice response from Lucy, many with witty one-liners. There are over 11,000 lines of dialogue! It even has a star-studded cast, including the voice of Secret of Monkey Island fame – Guybrush Threepwood – Voice actor Dominic Armato! He plays a food critic in the game, just like he does in real life. So that's a nice little Easter Egg.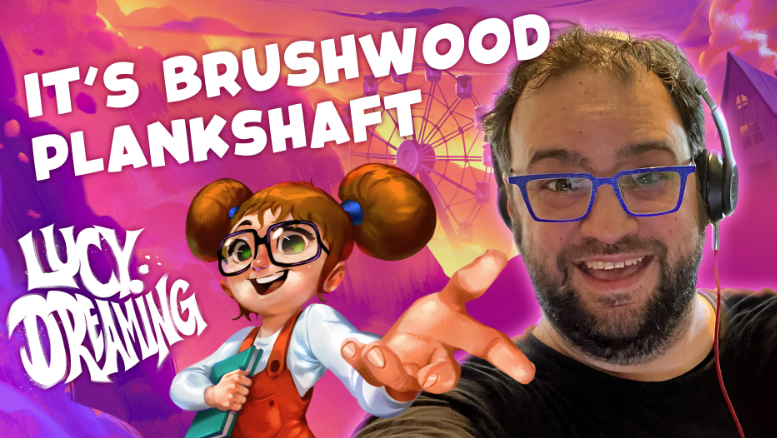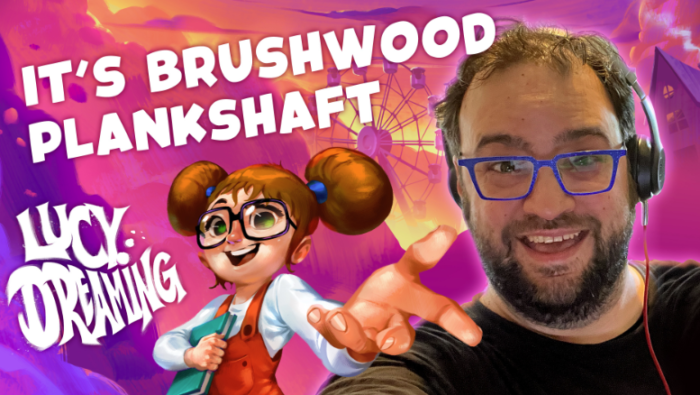 The background music in Lucy's Dreaming is pretty catchy. I have to say by the end of the game I was humming along with the melodies. You can even toggle between old-school music in the game by pressing the M key to switch between AdLib Sound Blaster and Roland MT32. This game is really made for old-school adventure game fans.
Some Really Cool Stuff
Lucy Dreaming has a very obvious British style to it. From the words used, to the tone, there is a noticeable British theme going on. It made for a fun experience and different than the North American themed games you frequently see.
There are oh so many Easter Eggs. So so many. Right from the very first screen in Lucy's bedroom where you have a Guybrush Threepwood doll, a Bluto doll from Labyrinth, and an Optimus Prime Transformer. There is a LOT of throwbacks to classic adventure games and pop culture throughout the game.
Some of my favorite references are Chuck the Plant, a visit with Paula Hollywood the baking show champ, KAREN the annoying computer, and the "adventure game blue" mug. Really there are countless of these though and you will likely get many grins and groans off as you play and witness them all.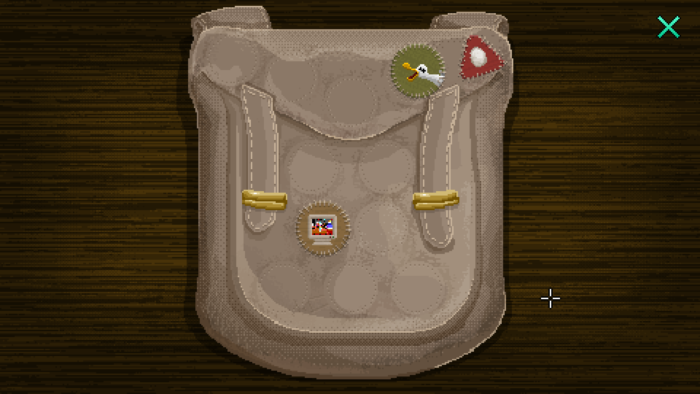 Lucy carries a backpack that you can get badges on. These are real game achievements that you can get from playing the game. These are pretty tough and I only managed to get a few on my playthrough, but what a neat way to integrate achievements into the actual game.
Some parts I didn't like
Once the game really picks up, you will be traveling via many different dreams to solve puzzles. There is an endless amount of back and forth and switching things. This felt like some of the weaker areas of the game because even though you "solve" the puzzle it still may require a lot of time as you execute all the steps required. One or two of these types of puzzles might be one thing, but at one point I felt like hours went by just trying to switch things and making them right in rapid back-and-forth sequences.
At some points, I felt the journal gave too many steps, and at others I was directionless. For example, there would be a large main story goal to complete and nothing else to work towards. Trail and error helped me solve a lot of these puzzles.
I frequently double-clicked something to use it, instead of the default Look at. Although this is common in many adventure games, it frequently annoyed me. Especially when there would be a lengthy 3 or 4 sentences describing something I accidentally looked at. It was perhaps most noticeable getting in and out of Lucy's bed. Overall, these things were pretty minor.
Lucy Dreaming Bugs
It is getting rarer and rarer these days, but I found exactly zero bugs on my playthrough. Zero. Zero typos, Zero glitches, Zero game freezes. Zero. This is even more impressive because it came from ONE indie dev (or perhaps because it did? )
Final Thoughts On Lucy Dreaming Review. Is Lucy Dreaming Worth it?
Yes Lucy Dreaming is TOTALLY worth it.