Planning a trip and looking for the best travel-size board games? We got you!
Are the Best Travel-Sized Board Games Right for You?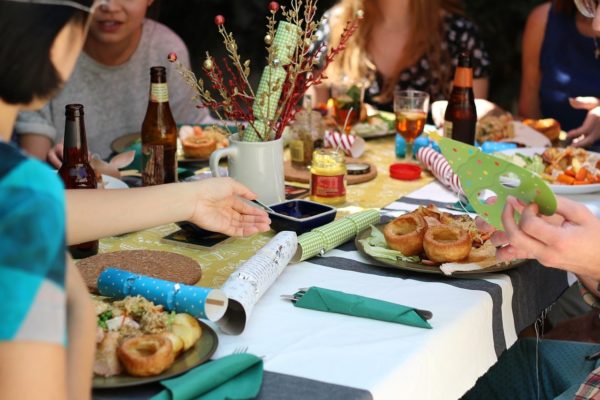 For those of us who are both excited to go on vacation as well as get around to finally playing board games, the time is here…or so we hope. As an optimist we imagine this large, glorious table with a board game strewn so beautifully across it, adorned with piña coladas along the side, while friends and family surround it with sunscreen painted upon their noses and laughter ringing in our ears. 
It's perfect. Absolutely perfect. Until it's not. What really happens is the whole time the kids are complaining about how hot it is, your friends are nowhere to be found because they drank too much the night before, and all the available tables outside are reserved or wet from the rain the night before, and you're just trying to survive the whole ordeal.
By the time you get home and unpack you see that board game, you brought that you never got around to playing but thank goodness it didn't take up much room in your luggage. 
This category of our Best Travel Board Games is for the hopefuls who really want to play some games while catching up on some well-deserved rest and relaxation but if they don't get around to it then the last thing they'll regret is lugging it around due to its convenient size.
Travel-Size Board Game Advantages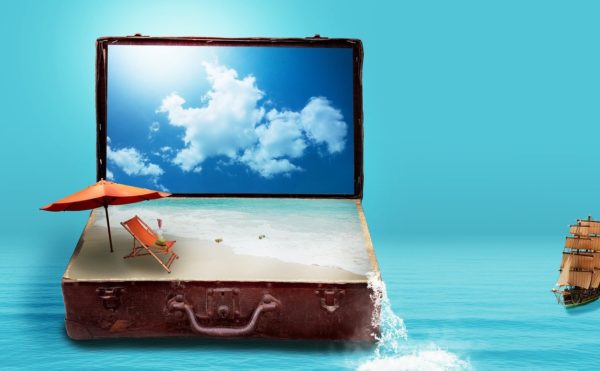 1) Won't Regret Taking
As mentioned, these smaller footprint games are great for people who typically desire to play board games while on vacation but if it doesn't get played there are at least no regrets. 
2) Take More Options
Like card games, being smaller means you can take more options with you.
3) Has Gameplay Mechanics
Compared to card games, these smaller tabletop games allow for the potential of more gameplay mechanics so that things don't get stale too quickly.
Travel-Size Board Game Disadvantages
1) Overall Quality Compromise
When basing your choice on size you can potentially be sacrificing both component and gameplay quality due to its footprint quantity. This isn't a hard and fast rule by any means but it does increase the probability that the game makes concessions in order to meet the tiny size.  
Speaking of tiny, here are some travel-sized tabletop game recommendations where one even includes the word "tiny" in its name. 
Travel-Sized Board Game Recommendations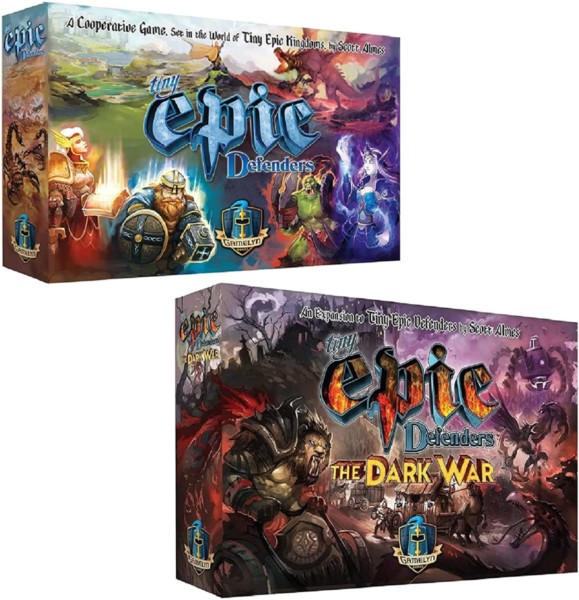 There are many different games in this series and they all offer different types of gameplay mechanics like defense, empire-building, worker placement, and bluffing. One of the fun parts about the Tiny Epic series of games is that they come in all sorts of themes like medieval, space, zombies, and the wild west.
So take a chance on your favorite mechanics or theme and the odds are really good this series has at least one that fits your liking.
Buy On Amazon
Gamelyn Games Tiny Epic Galaxies
Tiny Epic Galaxies is a fun strategy space exploration game perfect for 1 to 5 players that is easy to learn and is popular with adults, kids, teens, families, and everyone
2015 Award Winning Solo Game of the Year by BoardGameGeek Play against a rogue galaxy and hone your cognitive and strategic skills with family time away from a screen
The Tiny Epic Series is one of the best small box board game collections that captures an epic game experience in under an hour
Gamelyn Games takes pride in offering the highest quality components with beautiful artwork and gorgeous graphic design
Tiny Epic Galaxies is a dice-driven, empire-building game about planet acquisition, resource management, with an intense race to 21 points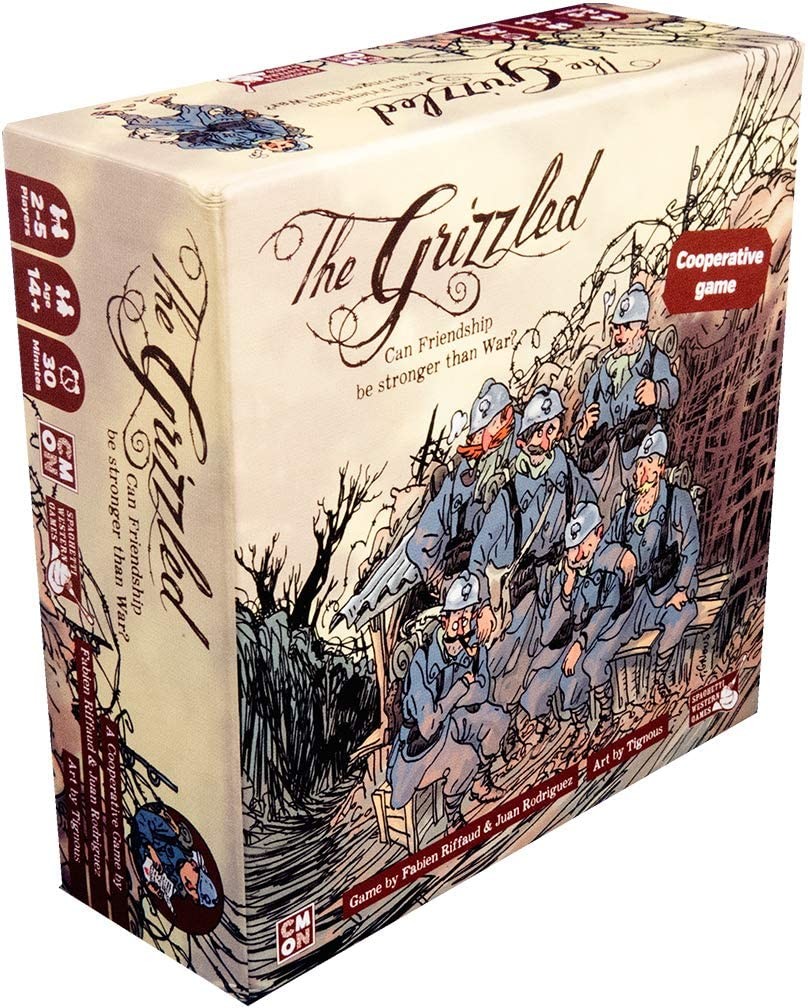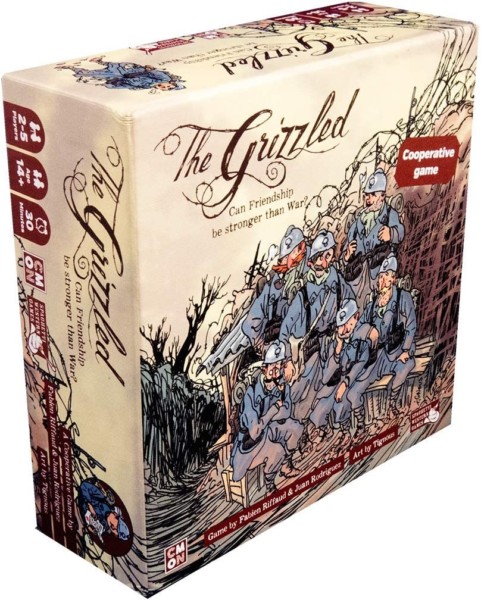 A cooperative game that has you trying to survive the trenches of war. It's a little more complex than other games on this list but very worth it for its story and gameplay.
Buy On Amazon
Sale
The Grizzled Cooperative Card Game, 10 years +
Beautiful Illustrations - The art by Tignous powerfully transports the players to the front lines of a raging war
Work Together - The Grizzled is fully cooperative. Players will have to make the best decisions for the group and sacrifice if they hope to survive
Quick Challenge - Each round can be very tough to survive. It's a lot of drama packed into quick 30 minute games, sure to have players coming back for more
Number of players: 2 to 5
English (Publication Language)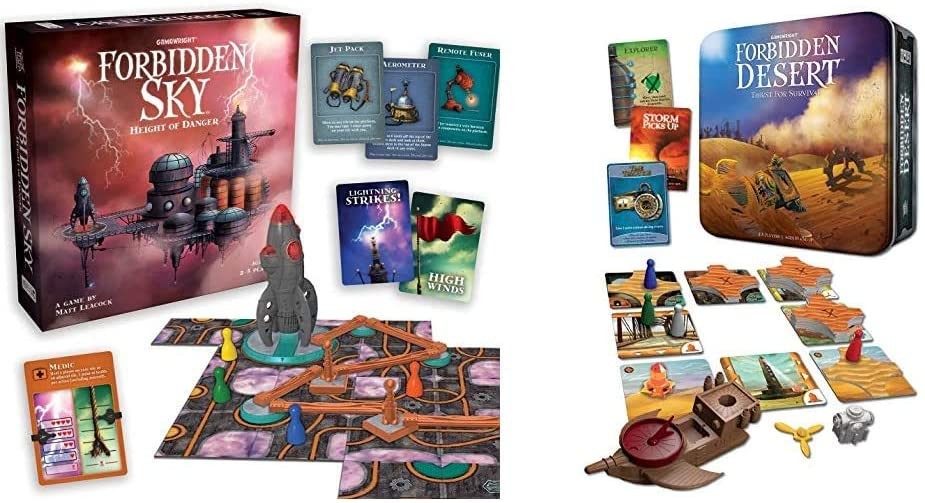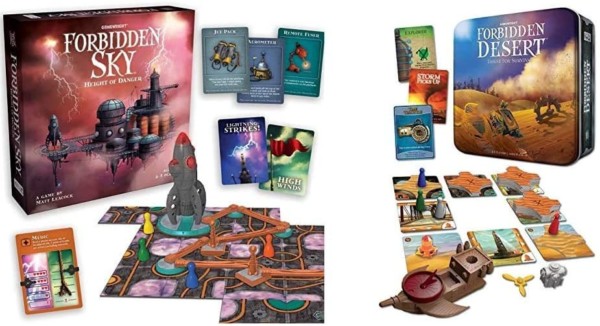 This series of tabletop games may be a little larger than the others on this list but for the amount of game you get, and the overwhelmingly positive reviews, these games should keep you wanting to play again and again. Forbidden Island & Forbidden Desert are small enough to make this category but Forbidden Sky is too large to be considered a portable board game (but it's still a great game).
Buy On Amazon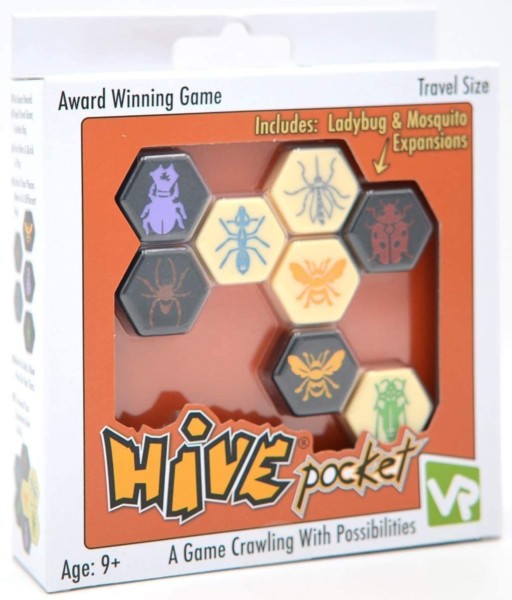 The point of this game is to capture the opponent's bee by enclosing it in by moving your pieces to surround it. Think of it as if chess and backgammon had a child through the birds and the bees.
Buy On Amazon
Sale
Smart Zone Games Hive Pocket
Made by Gen42 games Honored for excellence by Mensa select
Dr. Toy product of excellence award winner
International gamer awards winner
German (Publication Language)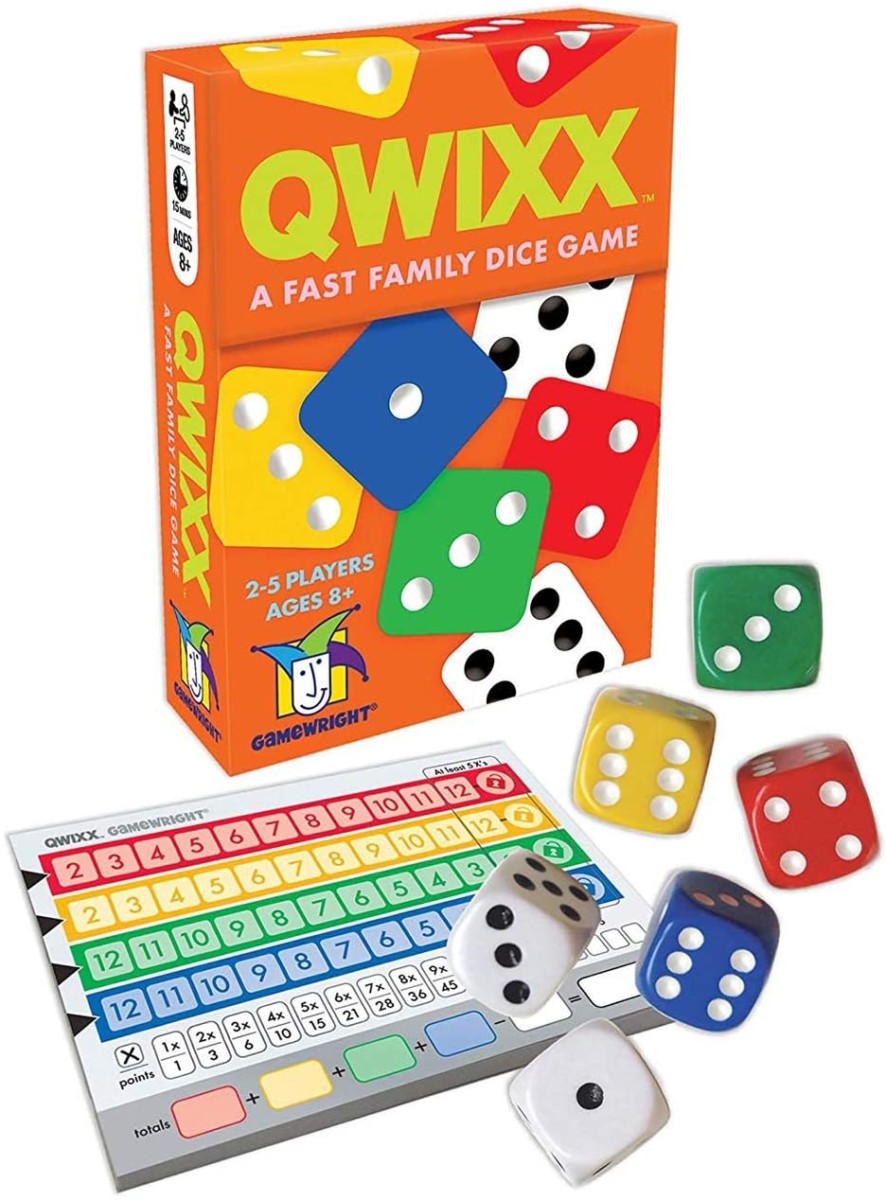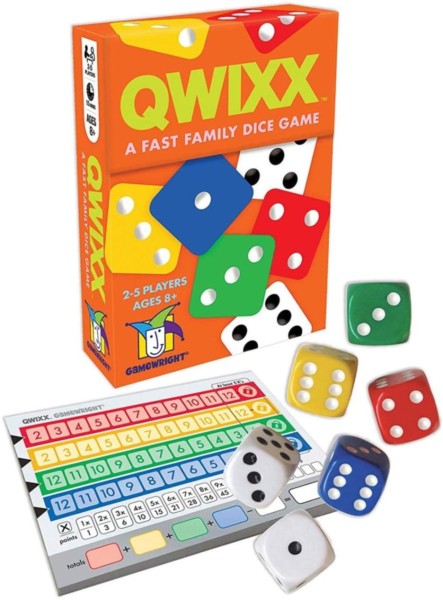 Still based on the luck of dice this Yahtzee type game implements a little more strategy and can be a lot more fun than Yahtzee itself.
Buy On Amazon
Sale
Gamewright Qwixx - A Fast Family Dice Game Multi-colored, 5"
This quick-playing dice game will have you on the edge of your seat from beginning to end!
Qwixx is simple to play but each decision is crucial - the more numbers you cross off, the more points you score.
With no downtime between turns you'll have a chance to gain from each and every roll.
Just one round of this thrilling game and you will be caught up in Qwixx-fever!
Comes with 6 dice and 1 score pad. Playing time is 15 minutes.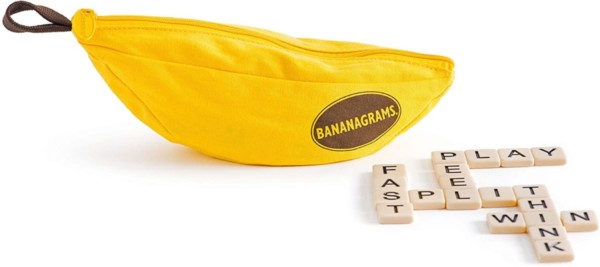 Not to be confused with packing your banana hammock. Think of this as a more, fast-paced, casual version of Scrabble in a pouch.
Buy On Amazon
Sale
Bananagrams: Multi-Award-Winning Word Game
FUN FOR EVERYONE – Gather your family and friends and race against each other to build crossword grids. This anagram game that will drive you bananas.
ENTERTAINING AND EDUCATIONAL – While this game is easy to play, Bananagrams is also educational. Teach your kids how to spell words and have fun at the same time.
GREAT FOR TRAVEL – Bananagrams comes in a fun banana-shaped case. This game doesn't take much space like other board games and brings tons of fun while traveling.
MAKES A GREAT GIFT – Bananagrams will make a thoughtful gift for your friend or family member. It is perfect for both, boys and girls.
PLEASE NOTE – Contains small parts, not for children under 3 years. Perfect for anyone 7 years and up. 1-8 players.
Final Thoughts on the Best Travel-Size Games
When you are traveling you may not have tons of space for games in your suitcase or carry-on, but that is not a problem with the list of games we just recommended. All of them are quite tiny, and all of them are definitely travel-sized games that you can easily pack in your personal item! They are also big on fun, so next trip you are planning why not add one and start playing!
All Products Reviewed In Best Travel-Size Games
Gamelyn Games Tiny Epic Galaxies
The Grizzled Cooperative Card Game, 10 years +
Forbidden Island – The Cooperative Strategy Survival Island Board Game,2-4 players
Smart Zone Games Hive Pocket
Gamewright Qwixx - A Fast Family Dice Game Multi-colored, 5"
Bananagrams: Multi-Award-Winning Word Game
Gamelyn Games Tiny Epic Galaxies
The Grizzled Cooperative Card Game, 10 years +
Forbidden Island – The Cooperative Strategy Survival Island Board Game,2-4 players
Smart Zone Games Hive Pocket
Gamewright Qwixx - A Fast Family Dice Game Multi-colored, 5"
Bananagrams: Multi-Award-Winning Word Game