So you are looking for an easy step-by-step guide on how to play Minecraft VR on Oculus Quest 2? I got you! There are a few steps involved but you can do it.
What is Minecraft? Can Minecraft be played on Oculus Quest 2? Minecraft VR Oculus Quest 2 Possible?
For those who have been living under a rock, Minecraft is an extremely popular game, with over 126 MILLION people playing it monthly. That is before the VR version.
Many want to play Minecraft in VR on their Oculus Quest 2, and yes it is totally possible.
UPDATE – FEB 22 2022 – QuestCraft Has Been Released
Questcraft Is an unofficial port of Minecraft that will work standalone (without a PC) on your Quest headset after installation. It still will require several steps to get it running to get Minecraft VR Oculus Quest 2 working.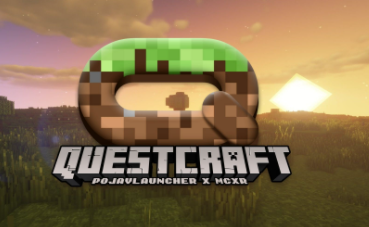 Questcraft Installation Instructions
You will need to sideload the APK file to your Quest headset. GO here to do that.
Click the arrow next to the Sideload to Quest button and select the PCVR option and download it
Extract the zip file to your desktop
Place Android folder on the quest, alongside the Alarms folder
Open PojavLauncher, go to Settings->Video and Renderers-> Click renderers, and select the 3rd option
Select the fabric profile
Press play
As you can see this is not as simple as buying a game and downloading it. This is NOT an official release and as such will not be stable or supported by Oculus or Minecraft. Use at your own Risk.
Other options to get Minecraft Running on Oculus Quest 2
For the other options, you WILL Need a PC VR-ready PC. Not sure if you have one? Let's go over the steps.
What kind of Computer do I need to play Minecraft on Oculus Quest 2 VR?
Minecraft can work on many different computers, but getting your PC to play VR may require a more powerful computer.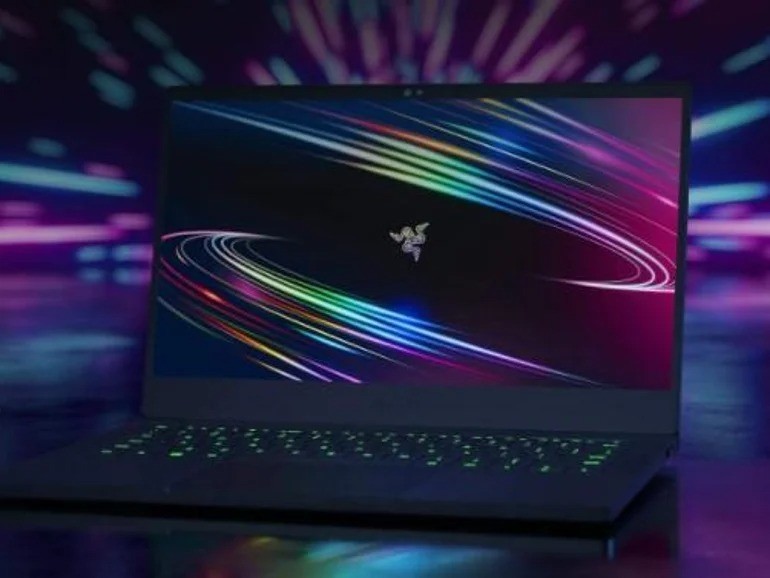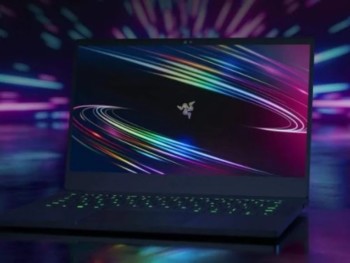 This is because for VR to work the game is basically running 2 versions at the same time (one in each eye). Your basic laptop that plays one copy of Minecraft ok, might not be capable of that. Check out the specs below….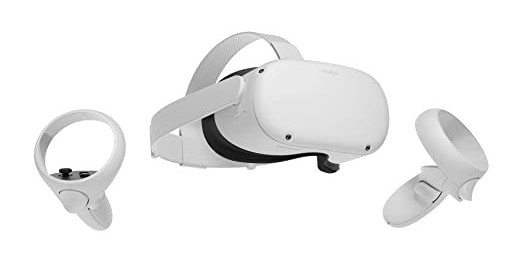 Is Your PC… VR Ready? Check the Specs….
Unless you specifically bought a pretty high-end computer or laptop, you probably do NOT have a PC that is VR ready. Follow the steps to check the spec below.
You can find your system information if you use Windows 10 by right-clicking on the start menu and selecting "System".
This screen will tell you about your Processor and installed RAM. Are your numbers higher than the below numbers?
Oculus Link CPU, RAM, USB, and Operating System Requirements
| | |
| --- | --- |
| Component | Recommended Specs |
| Processor | Intel i5-4590 / AMD Ryzen 5 1500X or greater |
| Memory | 8GB+ RAM |
| Operating System | Windows 10 |
| USB Ports | 1x USB port |
PC VR Graphics Cards
If you made it past the first step, then you need to check out your graphics card. Graphics Cards are USUALLY going to be where most computers fail. You will need a stand-alone high-end graphics card to run VR games.
To find out what graphics card you have right-click again on the start menu and then select Device Manager. You want to look under Display Adapters.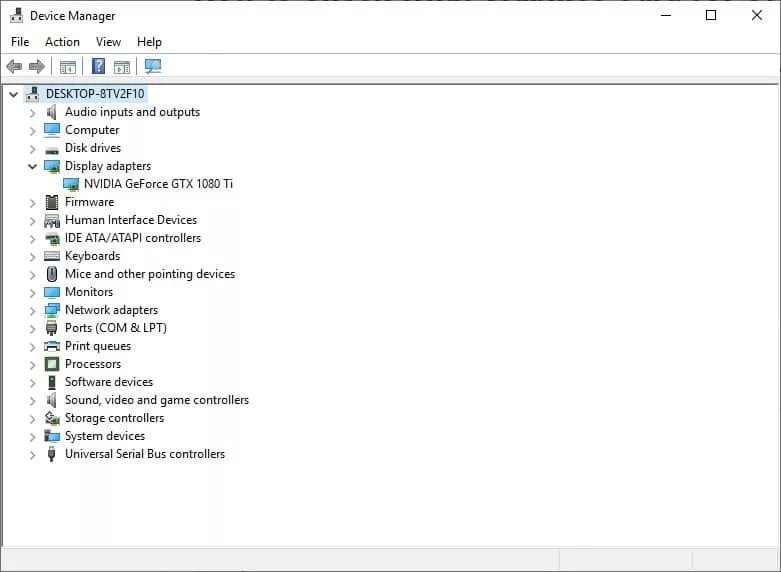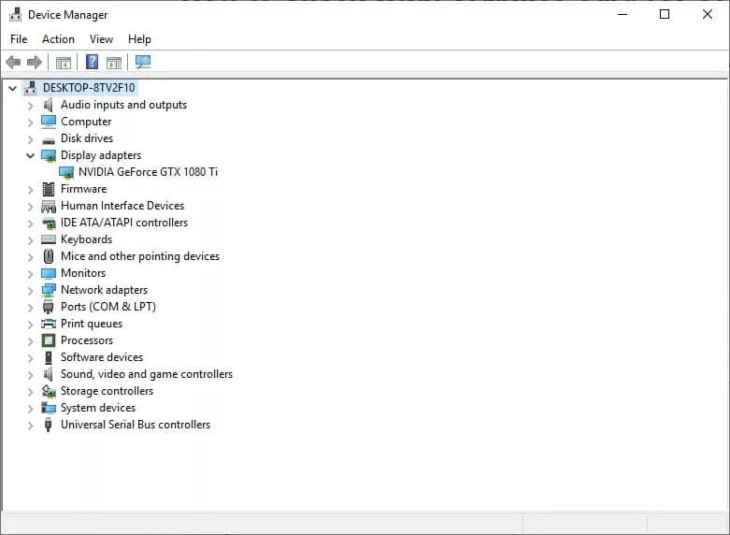 Anything "integrated graphics" or "Intel HD" you are not going to have a PC VR ready PC.
If it is something else you will want to Check out the Oculus support page to make sure your card is on the list.
Do not skip these steps. If your PC can not handle VR you will NOT be able to play Minecraft or any other PC VR.  If your PC meets the minimum requirements for PC VR let's finish up the remaining steps for how to play Minecraft VR on Oculus Quest 2.
Step By Step Guide for How To Play Minecraft VR on Oculus Quest 2 on PC VR
Step 1 –  Choose how you will connect your Oculus to your PC VR
You have 3 choices – Airlink, Virtual Desktop, or A Cable.
This can be done wirelessly using the included Oculus Airlink software (free), Virtual Desktop, or with a physical wire by attaching a cable to your Oculus Quest 2 and your computer directly.
You only need one option.
Check out this link on the Oculus Website, for getting Airlink or a Cable working.
Check out this link to get Virtual Desktop working.
Step 2 – Download and Install The Oculus App on your PC
You need to install the Oculus app onto your desktop computer. You can do that at this link.  Make sure the Oculus App is installed, connected to your Oculus account, and that the Oculus App is open and running on your PC.
It is also a good idea at this time to Click on settings in the Oculus app, and then General.  Make sure the option "Unknown sources – Allow apps that have not been reviewed by Oculus to run" is enabled.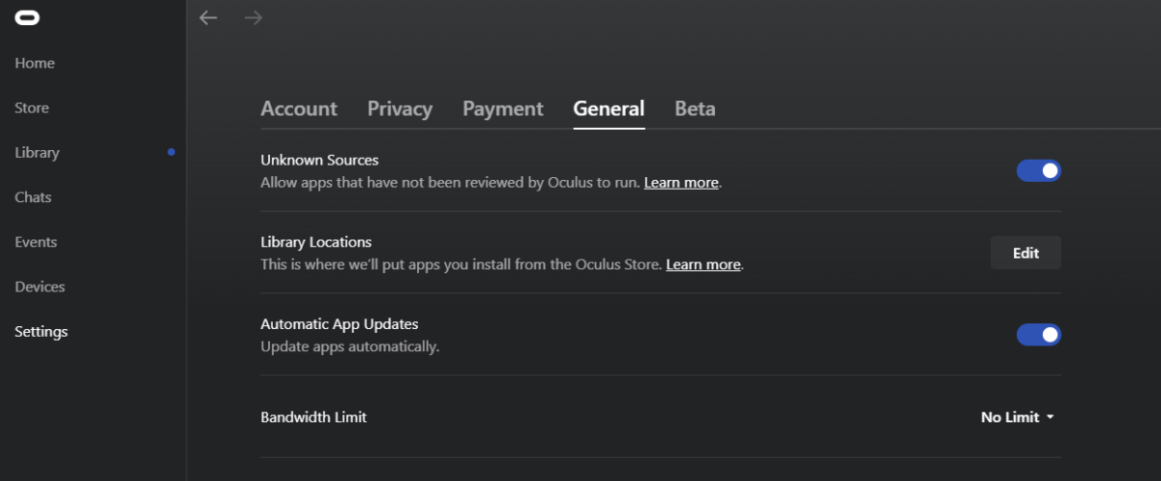 If you have the Windows 10 version of Minecraft then you already own the Minecraft VR official version. It will be located in your Oculus Rift library.
Step 3 – Launch Minecraft
Startup your Oculus Quest 2 and launch into the Oculus Rift section using Airlink, Virtual Desktop, or a cable.

Click Play and you are good to go! Enjoy Minecraft in VR on your Meta Quest 2.
If you own a different version of Minecraft, check out the Vivecraft section below.
Getting ViveCraft working With Oculus Quest 2 – Java version of Minecraft
If you have a different version of Minecraft than the Windows 10 version, then this option is for you.
Step 1 – Download Steam VR
Everything above still applies, you will still need a PC VR ready computer and a way to connect your PC to your Oculus Quest 2 headset.
Then you will need to install Steam VR and get it working with your Oculus Quest 2. It is free.
https://store.steampowered.com/app/250820/SteamVR/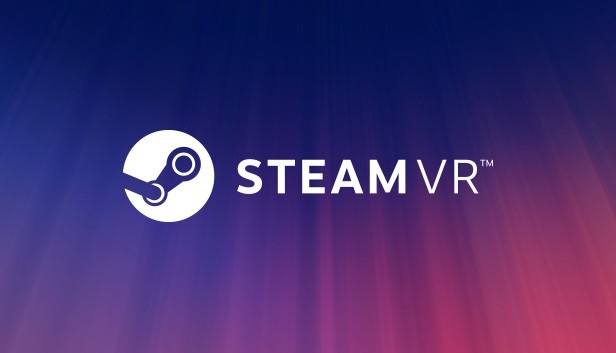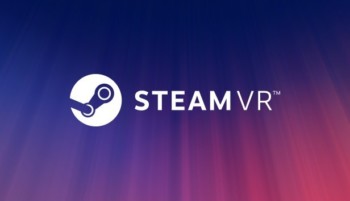 Step 2 – Download ViveCraft
Download Vivecraft to your PC VR gaming PC. This is also free.
This mod will allow you to play Minecraft in VR. You can play on any normal Minecraft server running the same base Minecraft version. You can even play with people who are NOT in VR.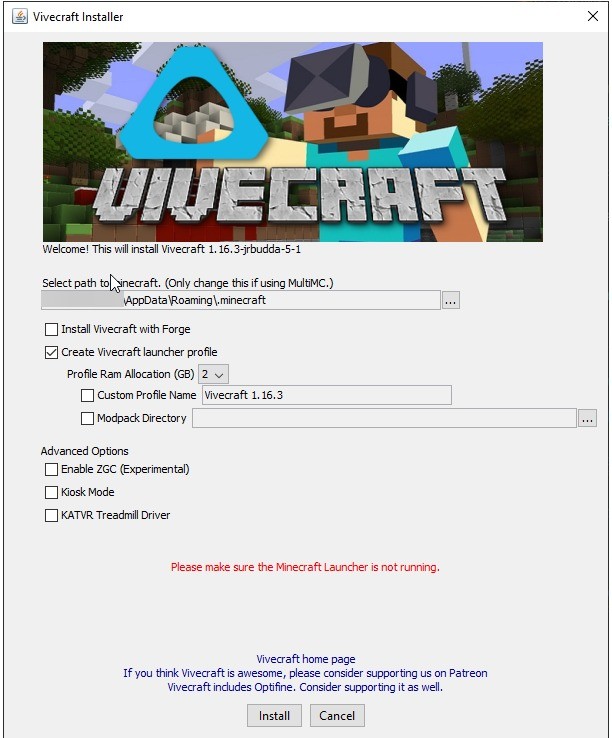 There are a few settings that you will need to approve and you may need to install a Java update.  Most of the settings can be left as is.
Step 3 – Launch Minecraft
Run the Minecraft launcher. At the bottom left you will need to change to "Vivecraft" from the drop-down menu.

Great! Almost Done. Before you launch, boot up your Oculus Quest 2, and connect to the PC via Airlink, Cable, or Virtual Desktop.
Once Steam VR is open and running on your computer, then go BACK into the Minecraft launcher, and launch Vivecraft. Congratulations. You can now play Minecraft in PC VR on your Oculus Quest 2.
What are the Differences between Minecraft VR and Vivecraft?
Minecraft VR Advantages:
Native Oculus SDK – if you have issues/bugs using SteamVR, you won't have it here
Significantly better performance (maintains solid 90 FPS at much higher view distances) thanks to being C++ instead of Java
Multiplayer compatible with Windows 10 Edition, Gear VR, iOS, tvOS, Android, Android TV, FireOS
Launches from Oculus Home
Built at the core- so when the game updates, you have VR support immediately (no need to wait for a mod to catch up with main game release)
Easier small-scale multiplayer (invites don't require port forwarding)
Vivecraft Mod Advantages:
Motion gestures- break blocks and attack enemies by swinging, not pulling trigger, use bow with 2 hands by physically pulling back
Better pose support- floor height obeyed, your character crouches when you crouch, etc..
Multiplayer compatible with other Java players
Teleportation support for people who get VR sick
Support for most other Java mods
Ability to scale world in creative mode
How can you play Minecraft on Oculus Quest 2 without a PC?
Feb 22,2022 update – You can now install Questcraft as shown above to get a standalone unofficial version of Minecraft running.
Unfortunately at this time, there is no official way to play Minecraft VR without a PC VR-ready PC.
You use to be able to download the Minecraft Gear VR version, sideload that and play that way, but the Gear VR version was discontinued in October 2021. There are constant updates to the Minecraft platform and the Gear VR version has not been updated and maintained in a long time. It will not be able to work with Minecraft for much longer if you have this option currently.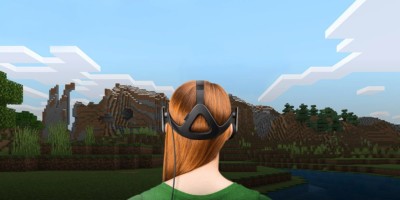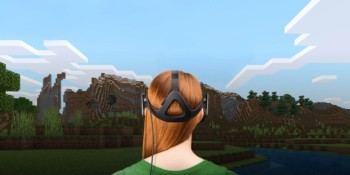 Final Thoughts on How to Install Minecraft VR On Oculus Quest 2
Installing Minecraft VR on the Oculus Quest 2 has a few different steps that you will need to do to get Minecraft VR working on your Oculus Quest 2. With the launch of Vivecraft, after the initial setup, you can play without a computer. Otherwise, there are a few different options that require a PC that is VR-ready then simply follow these steps and you will be playing Minecraft in VR in no time!