Let's get started on this Abe VR Review.
What is Abe VR?
Abe VR is a short horror film experience that is completely free. It is an intense experience where you witness a misguided and psyocitic robot who is on a mission for unconditional love from humans.
This is an experience that was released in June 2016. Does it still hold up?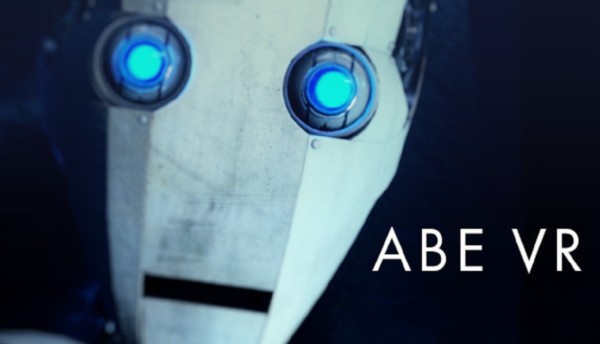 Who created Abe VR?
Abe VR is created by Hammerhead VR who has since merged with Dimension Studios. They have been around creating VR content since 2014 and have created several different VR movie-like experiences and games.
Which VR Headsets is Abe VR On?
You can play The Raven VR on Steam VR and Oculus Rift.


The Abe VR Experience Review
As mentioned Abe VR is not a game, it is not even interactive and that is completely OK but it will not appeal to everyone. Many of the reviews I see online for this are very disappointed that "you can't do anything" so make sure you are starting at the right place.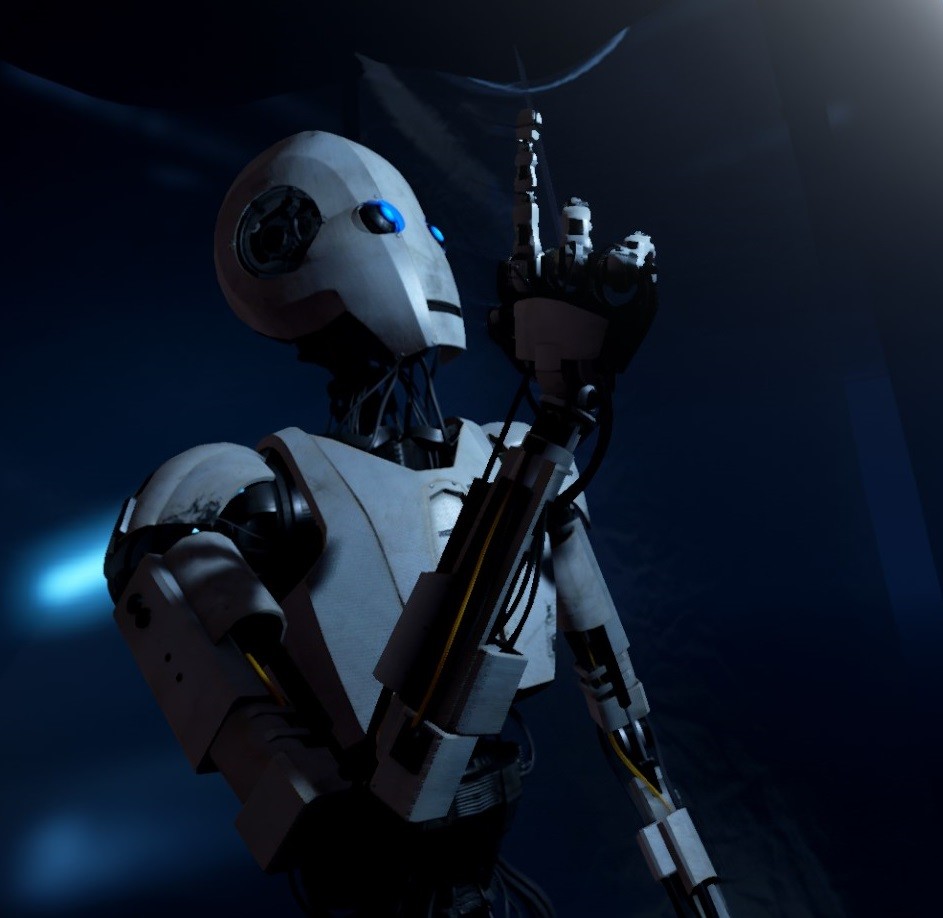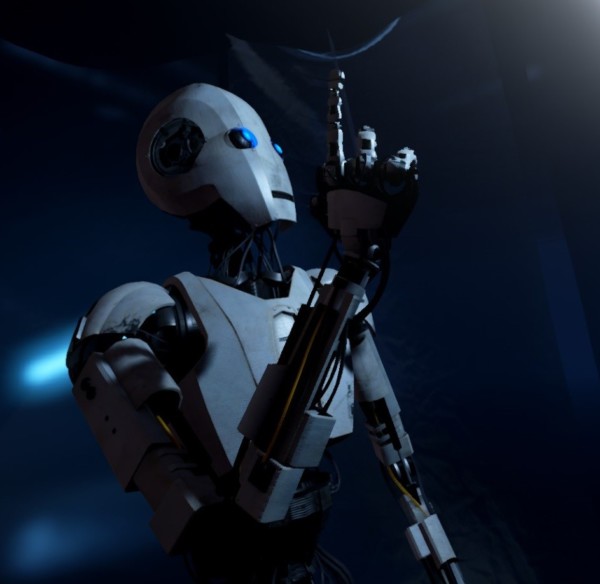 Abe VR is a short horror will with a pretty creepy robot. You start the experience looking down at your legs and you are strapped to a table. If you look around the 360 environment you will see a lot of blood. Then the robot appears.
What is horrifying is listening to the 6-minute robot monologue that discusses the age-old questions of humanity, robots, souls, and love. While being strapped to some kind of medical operating table. If you are looking for how horror movies make you feel in VR this is a great place to start.
The graphics are very good, it sounds great, and it is free!
Based on a Movie
Rob McLellan wrote and directed a short film in 2013 titled – Abe. It is only about 6 minutes long. You can watch that here if you like. (but maybe wait till after the VR experience as they are pretty much the same) The developers then took Abe the movie and made it into a VR movie experience where you are experiencing the role of the captured human. Otherwise, it is pretty much the same.
In VR the experience is happening to you which makes it quite intense in a few spots.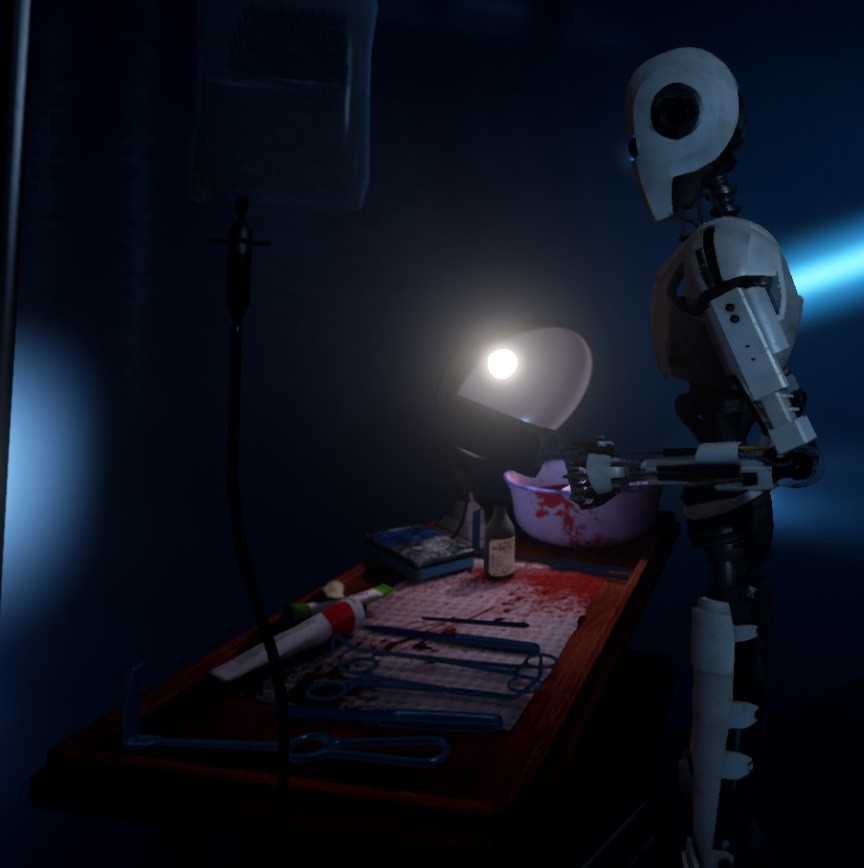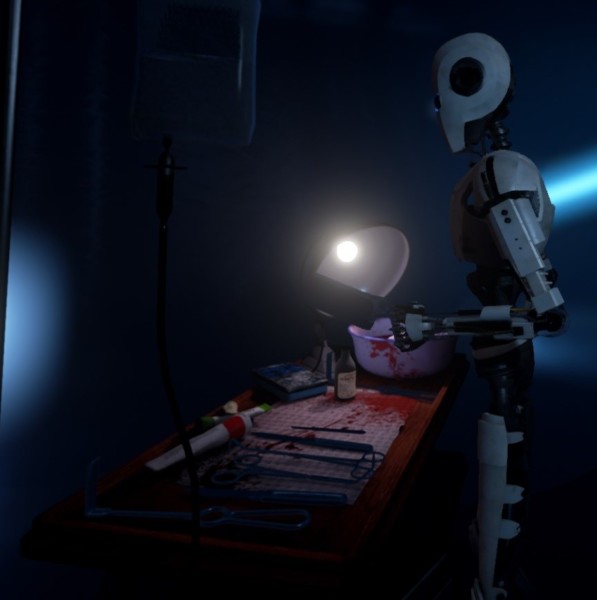 Who Will Enjoy Playing Abe VR?
Abe VR is rated M for Mature. There is intense violence, blood, and gore. This is not a game but an experience so it is best for someone who is looking for a short horror movie experience in VR.
What Experiences are similar to Abe VR?
Abe VR is similar to The Raven VR, Madrid Noir, and Night of Living Dead VR. These are all mostly minimal interactive experiences that are beautiful to watch. Some have more interaction than others like Madrid Noir.
How long is Abe VR?
Abe VR is about 7 minutes from the start of the Vr clip to the end which is roughly the same length as the film.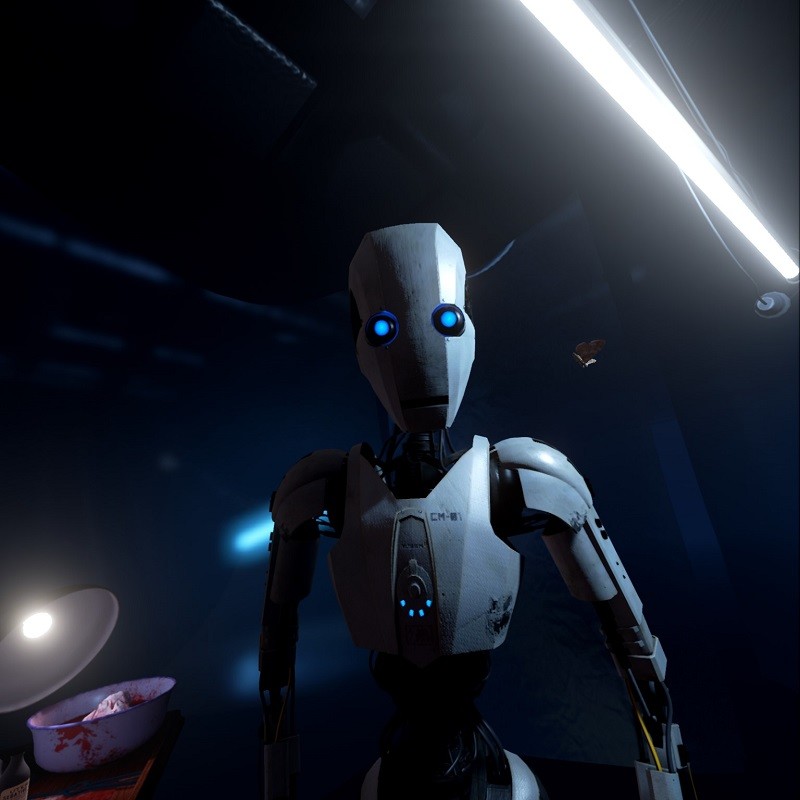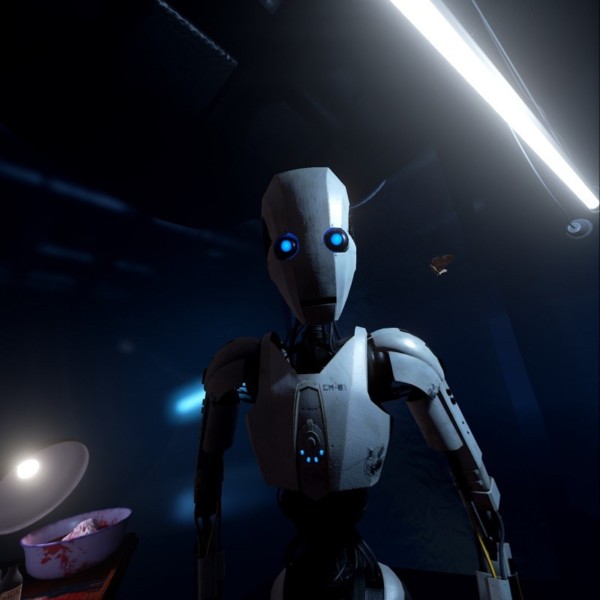 Can you play Abe VR Sitting Down?
Yes! Abe VR can easily be played sitting down as there is next to no in-game movement. I would say that seated is the preferred way to play this. You can also play it standing. You do not need a large play space or room movement.
Does Abe VR cause motion sickness?

You play Abe VR in a completely stationary environment. There is no in-game movement and zero interactions.
Abe VR should not cause any motion sickness issues but the topics discussed and several of the actions may be off-putting to individuals.
Final Thoughts On Abe VR Review. Is Abe VRWorth It?
Yes, It is worth it! It is FREE so all you are investing is 7 minutes of your time to watch the haunting experience.