Want to learn How to Fix the Quest 2 Black Screen Of Death?
If you tried turning your Quest 2 headset on and are met with a black screen, you are in the right place! A black screen of death (as it is affectionately called in the industry) is when you turn on the headset and only see a black screen, sometimes after the Meta logo, and sometimes right away. It can happen for many reasons like software, battery, and hardware issues. We will go over the most common popular fixes for the Oculus Quest 2 Black screen to help get you playing VR again.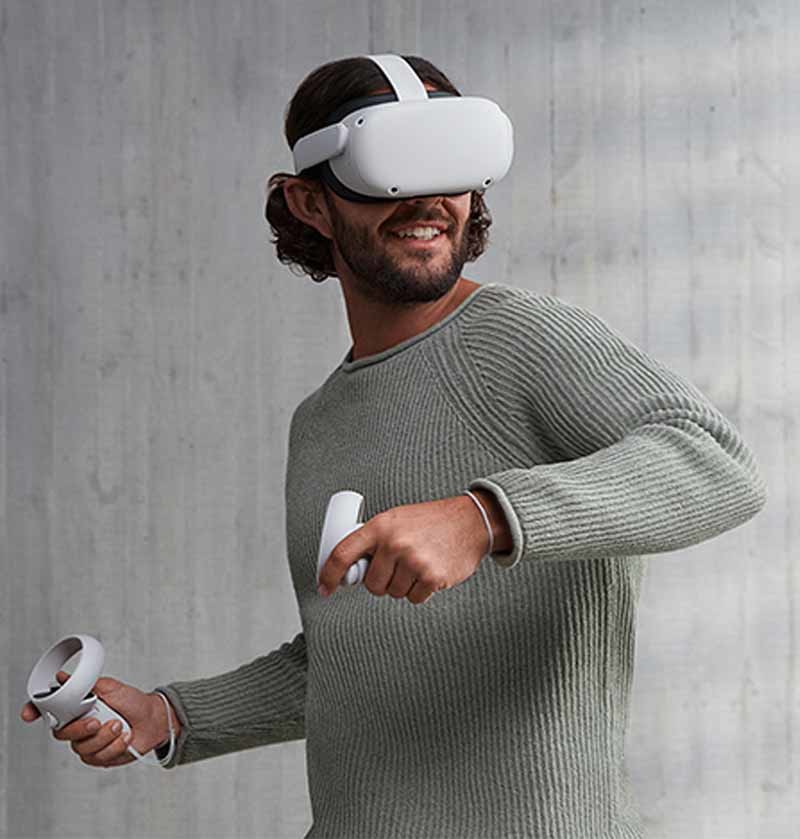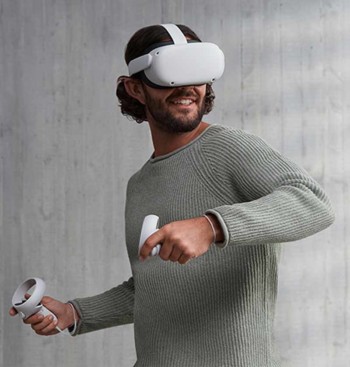 This post also covers the best troubleshooting steps for the majority of fixable issues on the Quest 2. If you have a headset that is stuck on the Meta Quest 2 logo, please check out this detailed post for that here, otherwise, the following steps can likely help you fix most Quest 2 problems.
How to Fix the Quest 2 Black Screen Of Death ( and other common Quest 2 Problems)
Fully Charge the Headset

The very first thing to try is to let the headset charge/update. Plug in the Quest 2 with the original charging cable and the original charger. If you notice a light appear on the side of the headset take note of what color it is. If it is anything but green (while plugged in), you will need to let the unit charge a bit more.


Some additional things to try if you can not get a green color:

Plug the charger directly into the wall socket and not a power bar. You can also try a different wall socket.
Change the cable to a different one with the original power brick and try charging again
Finally, change the power brick to a different one with the original cable and try charging again

What the colored lights on the Quest 2 headset mean

Give it some time and see if you can get the headset to fully charge. Many things can be fixed if you just give the Quest 2 some time to do various updates and have a fully charged battery. If you have a green color, try on the headset again to see if the screen works. If the screen remains black you can move to the next steps.

If your headset does not turn green(plugged in) or solid white(unplugged), you have a charging/battery issue and unfortunately, you will need to contact support. (Skip to step 7)

Check For Accidentally Covering the Proximity Sensor

Many users like to change up and customize their VR headsets. This can include stickers, skins, head straps, and facial inserts. Sometimes if these are moved or are poorly designed/incorrectly placed, they can block the headset sensor. Many users also have a lens protector in place and forget it is there before putting the headset on. It may seem obvious, but remember to make sure there is nothing covering the lenses.

As shown in the photo with the arrow, this is the IPD setting, but the top part of this is also the Proximity Sensor. Look for the sensor on your Meta Quest 2 headset, and make sure that nothing is covering it and that it is not dirty.

Because this sensor may also detect if the Oculus Quest 2 unit is not on your head, you should also make sure that your headset is fastened securely to your head with a strap. If the sensor can't determine if the headset is on your head, it will switch the screen and headset off which may be your problem.

Try Launching a Game From the Oculus Phone App

Open up the Quest 2 app on your mobile phone. Make sure that the app can see your Quest 2 device. Then simply select a game that you own, and try launching it there. See if the black screen is gone on the headset.

Try a Hard Reboot

The first step in terms of the various reboots is a simple hard reboot. Press and hold the power button for at least 10 seconds. Wait 1 full minute with the unit off. Seriously wait. Then hold the power button until the headset turns on. Allow the Quest 2 several minutes to go through the bootup cycle. If the black screen remains, try the next step.

Try a BootLoader Reboot

If the hard reboot did not fix the issue, you can try a Bootloader reboot. Press the power button AND the volume down(on the bottom of the unit) button for roughly 10 seconds. Make sure you are pressing the volume down not the volume up button. (If you held the up button by mistake, you will see a sideways robot.) When done correctly, you will launch into the Android operating system Boot loader menu. Make sure you release the power and volume buttons quickly after the menu appears or you will just skip right past this menu.

If this menu does not visually come up, it is VERY unlikely you are dealing with a software issue and you are likely looking at a hardware issue that will require contacting Meta support to fix. If it does show up you have a few more things to try.

Using the volume buttons move to "boot device". Select it with the power button. The headset will restart. Check if the black screen is now gone.

Factory Reset as a Last Resort

Factory reset is really the last resort even though people will frequently suggest it as a first troubleshooting step online. You would not reinstall your entire Windows operating system with one program crashing, would you?

*WARNING* If you have done all the other troubleshooting steps listed above, you can finally try to Factory Reset the device. You will lose your progress in any game on your Quest 2 that does not use cloud saving. Your account will also be removed. It will basically return the Quest 2, to the day you got it and took it out of the box. You will not lose your games (they are tied to your account), but you will be required to download them again. If nothing else has worked up until this point, you can give this a shot.

To Factory Reset you can do the same BootLoader option listed above(Power and volume down for 10 seconds), but select Factory Reset in the menu of options instead. You can also factory reset from your phone app. Again if the bootloader menu is not coming up it is pretty unlikely a factory reset will fix the issue, but you can try it.

After the factory reset, check and see that the screen returned to normal and you no longer have a Quest 2 Black Screen. You will now need to enter all your account information again and redownload your games. But at least it is working once again. If the screen is still black after the factory reset, see the last step.

Hardware Issue – Contact Meta Support

If you have made it to this troubleshooting step, it is not looking good. Meta Quest 2 headsets are definitely a fragile piece of modern technology. If the headset was dropped or even just shaken a bit too much, you could cause something hardware inside to no longer be connected and break. Or if the unit was powered off during an update, you could also be facing a bunch of issues with a black screen or other issues on the Quest 2.

Regardless of the cause, you will now be required to contact Quest 2 support. Provide all the information you can, and if the unit is still under warranty, most users report they can get the headset replaced. Here are our best steps for dealing with Meta support and getting results.
Final Thoughts for How to Fix the Quest 2 Black Screen Of Death (and many other Quest 2 troubleshooting issues)
Sometimes there is a quick and easy fix for your Oculus Quest 2 black screen problem. Other times things can be a bit more complicated. If you made it through all those steps and could not fix the issue then dealing with Meta support will be the only option. Sometimes Meta Quest 2 units can be corrupted and talking things over with support will be the only way to get a new unit that won't have these issues. Good luck!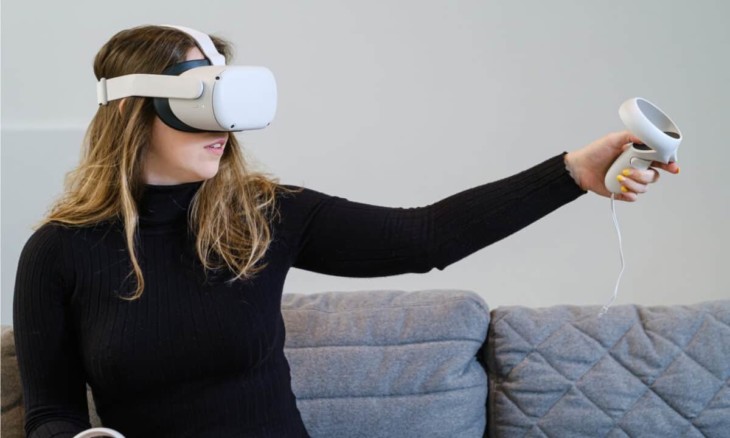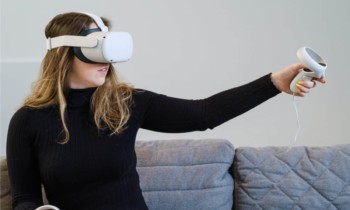 If one of these steps helped solve your issue( or if you have a different one that worked), please comment below to help other users!