Street Fighter V is already on the shelves! The day has finally descended upon us. PlayStation's console exclusive answer, to Rare…err.. Microsoft's Killer Instinct, has shown face. In some aspects, this Capcom title, which has about 30 odd years or so and about 40 titles(Clarence Lam: help me out on this number) in the making, redeems itself from whatever wrongs Street Fighter IV has brought forth. Unlike KI, Street Fighter V brings in 16 fighters from the jump which includes original player one and two, Ryu, Ken, alongside SF2's Chun-Li, Bison, Balrog, Zangief, and Necalli. Alpha is represented by R. Mika and Karin(which threw me off guard COMPLETELY). Even SF's Birdie makes a comeback. The black one, moreless. Enough talk. Here is…
The Unboxing of Street Fighter V: Collector's Edition!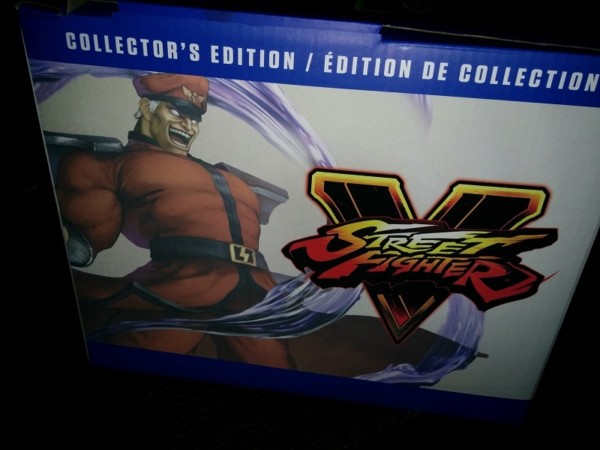 Thanks to the story mode forthcoming, the new characters will have way better ties to the lore nearly more times than the '94 movie and, Story of Chun Li, ever did(the Van Damme, Kylie Minogue, Thailand one). With the traditional eight years passing between sequels, V's fisticuffs is right on time for the FGC. It even got Diago to make a twitch channel. With a promised 6 character release in the months to come, and a proper story mode, and of course – bug fixes to turn heads back to online fighting, Capcom was better to not ruin Valentine's Day raids. It's been a bit disappointing for casual players, yet Capcom's promise will rectify that and hopefully then some. Then again, complete games is something the 8th Generation needs to put to precedent for AAA producers regardless of how amazing the longevity of the series is or… how cute the Blanka figure images are. This hasn't stopped Street Fighter V from leaving shelves and breaking Evo's entry record. But I'm here to talk about the Collector's Edition. Surprisingly, there isn't a Super, Turbo, Alpha, X Tekken, EX Plus, EX nor an Ultra to follow this.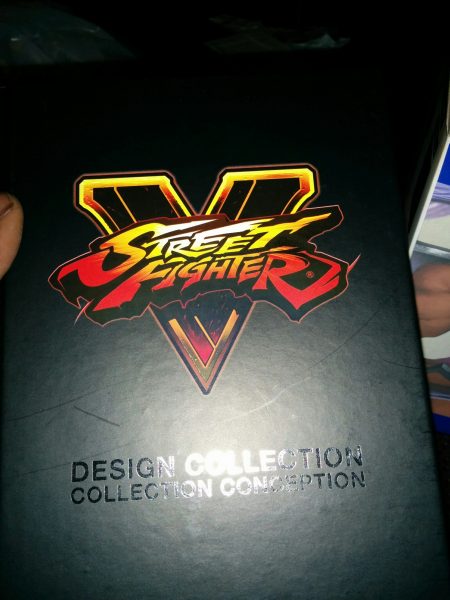 The Collector's Edition is decent enough. The box is rectangular to house everything in. Ryu can be seen, showing off his new pose for the game's V in a statue. Three parts unmovable on legs, but enough to put on your coffee table.
Next up is the the UDON Comics Comixology sampler, which hosts the first issues of Street Fighter, Street Fighter II, Street Fighter Legends: Ibuki, and of course, Charlie's own story to explain his new "Illuminus" style. It's great to get the story out and to introduce several matches. Sure – I already have the first two, but it's great to have these in digital. These guys are pretty hard to find. Shame that Unlimited isn't present, which happens to be in print now and Street Fighter V's somewhat of a base for the bridge.
The Sumthing Street Fighter V Soundtrack Sampler sports 3 character themes, a stage, and main theme. Another decent bonus. I won't spoil that for you.
The design collection is also a treat. Last but definitely not least is the designs. The newcomers getting more since their models have to be explained a bit. Nothing short of a cool feature, but no where near UDON's usual level. Feels like New Generation never left with these remarkable pictures. I'd hope for more of the forthcoming characters and a possible explanation some of the choices. Possible pencils markings would have been cool. Ono's words at the beginning is a warm welcome to what's in store.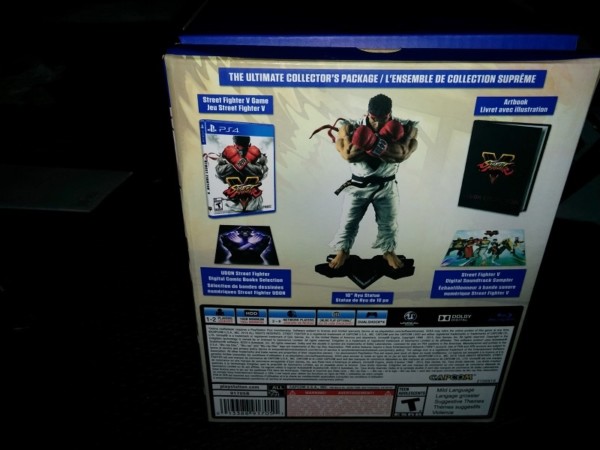 The Capcom Cup Twitch subscription is also a welcomed bonus for those who love the seriousness of the battles.
Last but definably personally, I liked what Capcom put down in the collector's edition in terms of collectable. As long as Ryu can be an influence through his 10 inch reach – sure. Game wise: we'd need to talk to those affected ragequits, lacking features, and a grip of reality. For myself who enjoys both spectrums, I was let down nearly as bad as Soul Calibur V's dismal showing as a casual fighter. Another classic ruined by time constraints and decisions within a reach fans cannot attain. V provides a new experience with updated visuals and a meter that needs replacing (because revenge is bad, mmk?) From what I was able to digest, the online hasn't dropped on a fast connection via PS4. There's enough fun to go around and definitely more where that came from. Perhaps a Game of The Year Edition that bundles up everything nicely would suffice, but we're talking about Capcom of now. Capcom of Old might have obliged without question. Again, the ship has sailed and Capcom will refrain from adding X or Mega to the title. Hopefully, whenever the updates come: lessons will surely be learned.