Not sure exactly what to watch? Let's go over the best animated TV shows influenced by anime.
What is Anime?
If you are a 90s kid, I am sure Pokemon, Dragon Ball Z, Sailor Moon— these TV Shows were a big part of your childhood. We used to call them cartoons back then. Those animated TV shows have another identity. They are called anime. An anime is a Japanese-style animated series (or movie). To be considered anime, they need to come from japan.
What makes anime different from cartoons?
Anime have unique plotlines (which are not only for kids), the animation is different and many of them are adapted from manga (Japanese comics). Anime has become very popular among both the young and old generation all around the world in the last decades.
What are best animated TV shows influenced by anime?
These days the western entertainment industry is doing its best to catch up with anime. That is why we have made a list for you featuring 7 of the best 'western style' animated anime-like series of all time.
It is not easy to narrow down the best animated tv shows and rank them. There are countless other animated tv shows that are worth watching besides our best animated list of course!
7.RWBY (2012-)
IMDb Rating: 7.9
Voice Artists: Lindsay Jones, Kara Eberle, Barbara Dunkelman
Episode Duration: 13 minutes
Platform: Crunchyroll
RWBY (Pronounced as Ruby) is a western animated series based on a web novel by Monty Oum. The genres are fantasy and action. In a dystopian world called Remnant, four teenage girls train hard to become stronger. And as monsters and animals coexist in their world, they have to fight together to defeat a monster called Grimm. The duration is only 13 minutes long per episode and the 8th season is running currently.
RWBY Trailer:
6. Blood of Zeus (2020-)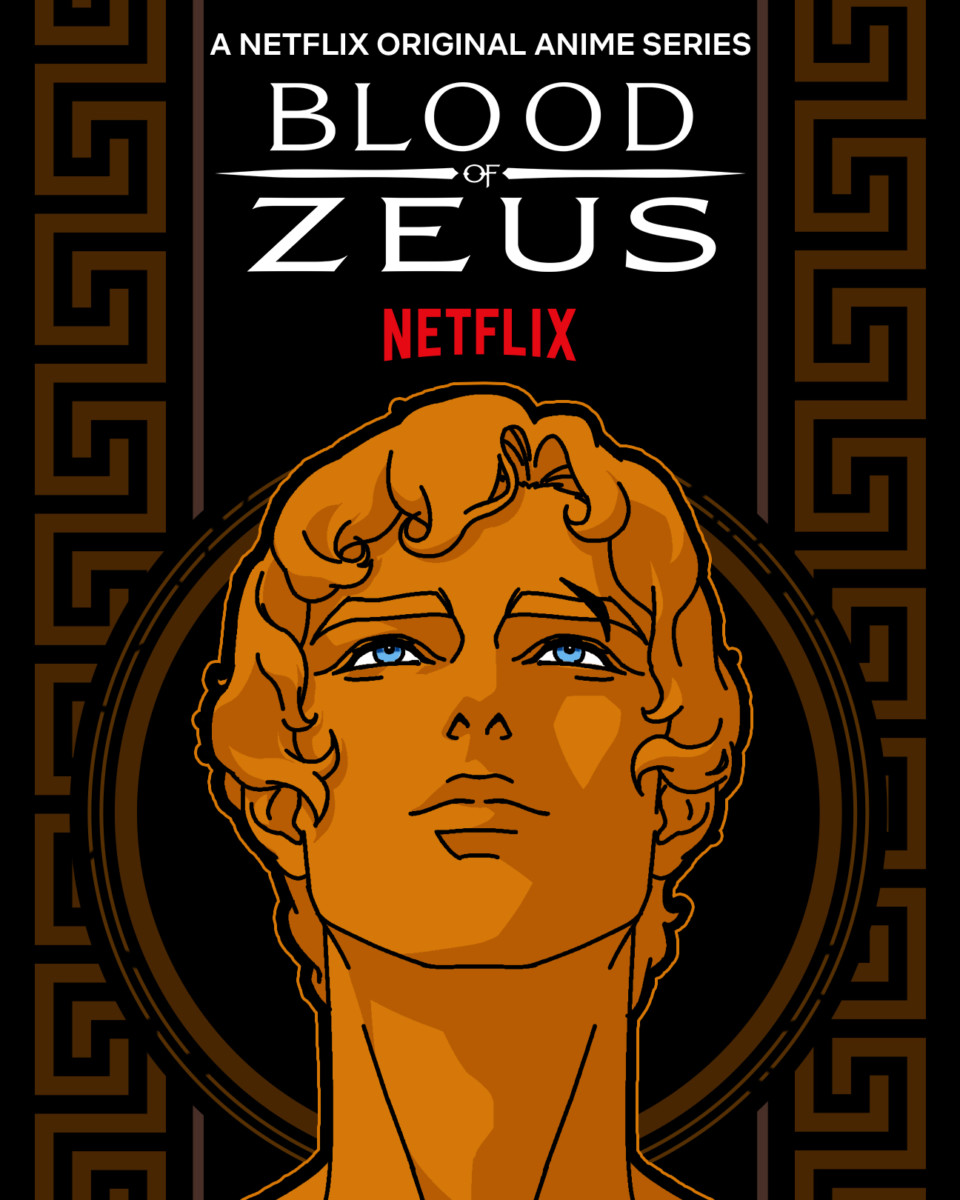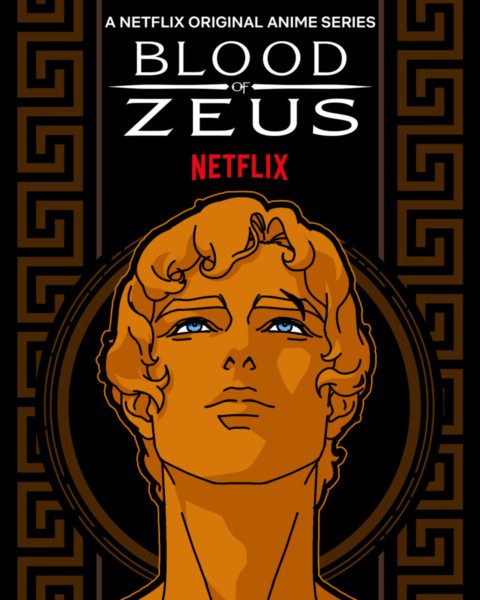 IMDb Rating: 7.6
Voice Artists: Derek Phillips, Jason O'Mara, Jessica Henwick
Episode Duration: 30 Minutes
Platform: Netflix
Blood of Zeus is a Netflix original animated series that was 2020's most-watched animated series as well. I am sure by seeing the name, you have already predicted that this series has something with Greek mythology. You are absolutely right. The series is about Heron, one of Zeus's many many children. It doesn't follow the Greek myth very strictly. So it is better if you do not search for historical accuracy. The best part of this animated series is that there are no cliche scenes and trust me, the ending will not disappoint you. 
Blood of Zeus Trailer:

5. The Dragon Prince (2018-)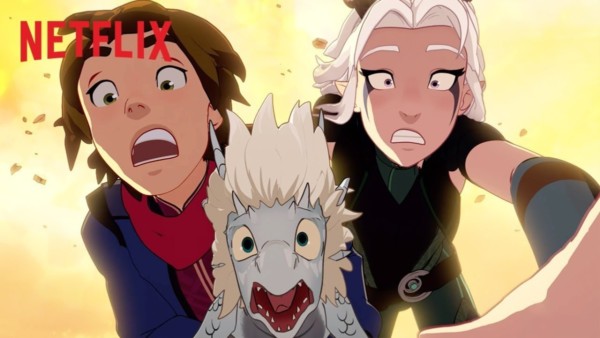 IMDb Rating: 8.4
Voice Artists: Paula Burrows, Jack De Sena, Sasha Rojen
Episode Duration: 27 Minutes
Platform: Netflix
The Dragon Prince is an ongoing series as well. Currently, there are only 3 seasons but the series will return with a fourth season. It is a CGI animated series portraying a fantasy world. Even though the plot may seem very simple, it is not. Two royal princes built an allegiance to fight a common enemy. But betrayal is at every turn and history will repeat itself. 
Fun Fact:
There are

Avatar: The Last Airbender

,

Lord of the Rings,

and

Game of Thrones

references throughout the series.
The Dragon Prince Trailer:

4. Generator Rex (2010-2013)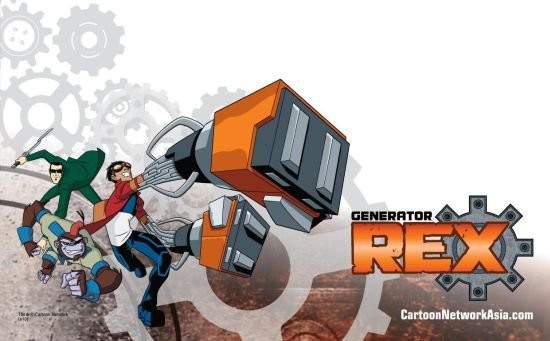 IMDb Rating: 7.5
Voice Artists: Daryl Sabara, J.K. Simmons, Fred Savage
Episode Duration: 24 Minutes
Platform: Amazon Video
Cartoon Network used to air Generator Rex almost a decade ago. Now this series has everything to be called a good animated series. Good action scenes, great plot, and characters, humor— you name it. The story of this animated series revolves around a teenage boy named Rex, who is the secret weapon of an organization named Providence. The world Rex lives in is not like our world in some ways. For example, people get infected by some particles called nanites and turn into huge monsters. Only Rex has the ability to cure them. 
This animated series is highly recommended for those who like sci-fi and mecha anime.
Awards and Nominations:
The series won two

Primetime Emmys

.
Fun Fact:
Both

Ben 10

and Generator Rex share the same creator

Man of Action

.
Generator Rex Intro scene:

3. Love, Death & Robots (2019-)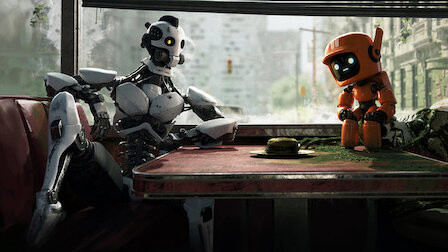 IMDb Rating: 8.5
Voice Artists: Scott Whyte, Nolan North, Matthew Yang King
Episode Duration: 15 Minutes
Platform: Netflix
This one is another CGI animated series whose per episode duration is only 15 minutes. The series has 19 episodes till now and is still ongoing. It is also one of the TV shows from the top 250 TV Shows of IMDb.
The genre is varied in this series. Love, death & Robot is actually a collection of many animated short films. So the genre includes fantasy, sci-fi, action, adventure, comedy, and horror. Its unique nature gives it a spot in our animated tv shows influenced by anime.
Awards and Nominations:
Love, Death & Robot won

5 Primetime Emmys

and was also nominated for Outstanding Sound Editing For a Comedy or Drama Series (Half-Hour) and Animation but lost the award to

Barry

.
Fun Fact:
David Fincher

and

Tim Miller

are two executive producers of this series.
Love, death & Robots Trailer:

2. Castlevania (2017-2021)
IMDb Rating: 8.2
Voice Artists: Richard Armitage, James Callis, Graham McTavish, Bill Nighy
Episode Duration: 23 Minutes
Platform: Netflix
Now this one is my personal favorite. The animated series Castlevania is an adaptation of the video game that goes by the same name. The lord of night Dracula gets extremely furious when humans burn his human wife falsely convicting her as a witch. So he brings his wrath upon them. His main plan is to demolish all the humans from this world. Now his son Alucard, a vampire hunter Trevor, and a speaker named Sypha should work as a team to bring the mighty vampire along with his magnificent portable castle.
The animation and action scenes of this series are very sharp and the voice artists did a very good job. The series is also available in the Japanese dub.
Fun Fact:
Richard Armitage

with

Graham McTavish

were both in The Hobbits trilogy.
Castlevania Trailer:
1. Avatar: The Last Airbender (2005-2008)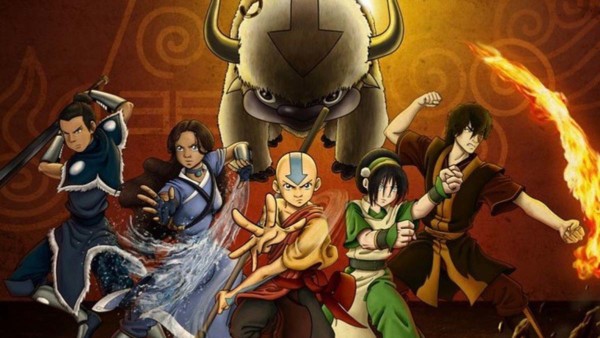 IMDb Rating: 9.2
Voice Artists: Dee Bradley Baker, Zach Tyler, Mark Hamill
Episode Duration: 23 Minutes
Platform: Netflix, Amazon Prime Video, Paramount Plus, Nickhits Amazon Channel
Now comes the highest-rated animated TV show in IMDb. Avatar: The Last Airbender portrays a world where some gifted people can control elements of the world— water, earth, fire, and air. One person has the ability to manipulate only one element but only the Avatar can control all four. Nations have been created based on the elements and it is the avatar's job to bring peace and balance to the world. This is placed in the number 1 spot on our top animated tv shows influenced by anime.
This series contains a total of 3 seasons, 62 episodes. It also has a sequel called The Legend of Korra which is not a bad series either.
Awards and Nominations:
This animated series won one Primetime Emmy in the category of Outstanding Individual Achievement in Animation. It was also nominated in the category of Outstanding Animated Program (For Programming Less Than One Hour) but lost to South Park.
Fun Facts:
None of the characters except one has a last name.

Opening scenes of all three seasons were in a boat.

This Zach Tyler Eisen's final acting role.

There is a live-action film of this animated series.
Avatar: The Last Airbender Trailer:

Final Thoughts On The Best Animated TV Shows Influenced By Anime
So this was our list of 7 best animated tv shows influenced by anime. As mentioned, of course, there could be many other choices to make the best animated tv show list.  Let us know if any other title should have been on the list. Till then happy watching!!!