The ending of a relationship is something that can be hard for everyone. Breakups are a part of life. It doesn't mean it is an easy one though.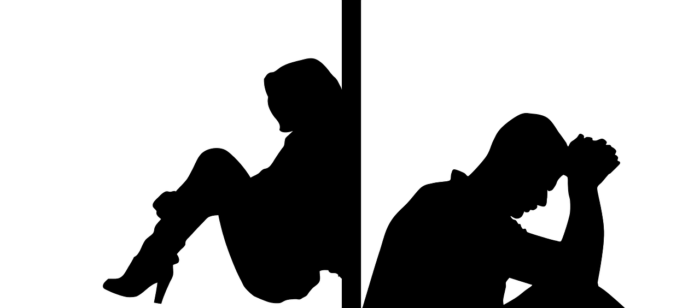 You need to take some time for yourself, reflect and heal. Part of that healing process is spending the day lounging around, eating ice cream, feeling blah, and binging a bunch of great movies. We will go over the best movies to watch after a breakup when you are feeling the need to laugh, cry or scream it all out.
Best Movies to Watch After a Breakup
Eternal Sunshine of the Spotless Mind

(2004)
Joel Barish, heartbroken that his girlfriend underwent a procedure to erase him from her memory, decides to do the same. However, as he watches his memories of her fade away, he realizes that he still loves her, and may be too late to correct his mistake.
Annie's life is a mess. But when she finds out her lifetime best friend is engaged, she simply must serve as Lillian's maid of honor. Though lovelorn and broke, Annie bluffs her way through the expensive and bizarre rituals. With one chance to get it perfect, she'll show Lillian and her bridesmaids just how far you'll go for someone you love.
How Stella Got Her Groove Back

(1998)
Through good times and bad, Stella and Delilah have always had each other. Now, Stella's so busy building a life that she's forgotten how to really live. But Delilah is about to change all that. What starts as a quick trip to Jamaica, end as an exhilarating voyage of self discovery as Stella learns to open her heart and find love – even if it's with a man 20 years her junior.
Bridget Jones's Diary

(2001)
A chaotic Bridget Jones meets a snobbish lawyer, and he soon enters her world of imperfections.
The First Wives Club

(1996)
After years of helping their hubbies climb the ladder of success, three mid-life Manhattanites have been dumped for a newer, curvier model. But the trio is determined to turn their pain into gain. They come up with a cleverly devious plan to hit their exes where it really hurts – in the wallet!
John Tucker Must Die

(2006)
After discovering they are all dating the same same guy, three popular students from different cliques band together for revenge, so they enlist the help of a new gal in town and conspire to break the jerk's heart, while destroying his reputation.
He's Just Not That Into You

(2009)
Remember that really cute girl/guy who said they'd call – and didn't? Maybe they lost your number. Maybe they're in the hospital. Maybe they're awed by your looks, brains or success. Or maybe… They're just not that into you.
Ike Graham, New York columnist, writes his text always at the last minute. This time, a drunken man in his favourite bar tells Ike about Maggie Carpenter, a woman who always flees from her grooms in the last possible moment. Ike, who does not have the best opinion about females anyway, writes an offensive column without researching the subject thoroughly.
Pushed to the breaking-up point after their latest 'why can't you do this one little thing for me?' argument, Brooke calls it quits with her boyfriend Gary. What follows is a hilarious series of remedies, war tactics, overtures and undermining tricks – all encouraged by the former couple's friends and confidantes …and the occasional total stranger! When neither ex is willing to move out of their shared apartment, the only solution is to continue living as hostile roommates until one of them reaches breaking point.
Mike, an experienced stripper, takes a younger performer called The Kid under his wing and schools him in the arts of partying, picking up women, and making easy money.
Liz Gilbert had everything a modern woman is supposed to dream of having – a husband, a house and a successful career – yet like so many others, she found herself lost, confused and searching for what she really wanted in life. Newly divorced and at a crossroads, Gilbert steps out of her comfort zone, risking everything to change her life, embarking on a journey around the world that becomes a quest for self-discovery. In her travels, she discovers the true pleasure of nourishment by eating in Italy, the power of prayer in India and, finally and unexpectedly, the inner peace and balance of true love in Bali.
When record store owner and compulsive list-compiler Rob Gordon gets dumped by his long-time girlfriend, Laura, because he hasn't changed since they met, he revisits his top five breakups of all time in order to figure out what went wrong. As he examines his failed attempts at romance and happiness, the process finds him being dragged, kicking and screaming, into adulthood.
An assassin is shot by her ruthless employer, Bill, and other members of their assassination circle – but she lives to plot her vengeance.
London publicist Helen, effortlessly slides between parallel storylines that show what happens when she does or does not catch a train back to her apartment. Love. Romantic entanglements. Deception. Trust. Friendship. Comedy. All come into focus as the two stories shift back and forth, overlap and surprisingly converge.
Several friends travel to Sweden to study as anthropologists a summer festival that is held every ninety years in the remote hometown of one of them. What begins as a dream vacation in a place where the sun never sets, gradually turns into a dark nightmare as the mysterious inhabitants invite them to participate in their disturbing festive activities.
Final Thoughts on Best Movies to Watch After a Breakup
When going through a breakup, it can be helpful to have a distraction, and what better way than to immerse yourself in a good movie? Break-ups and the end of a relationship can be one of the hardest things to go through in life, but you are not alone. Hollywood has created endless amounts of movies for you to watch after a break where you can experience the tears, laughs, and pitfalls of the end of relationships because it is something we all will likely go through.   Whatever movie you choose, make sure it resonates with you and helps you process your feelings.