What are the best movies for drinking games? We got you!
Drinking games while watching a movie is a great way to spend time with friends. You all get to watch a great (or horrible) movie and have fun paying attention to the patterns in the film to help you drink. This is an awesome thing to do before you head out to a bar or nightclub, or when you are starting an evening celebration!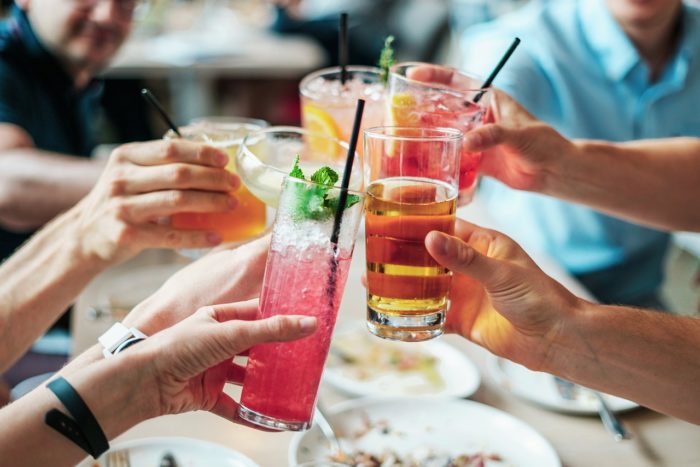 Please Drink Responsibly
NOTE OF CAUTION: Drinking games movies can be fun but do so responsibly!  It is easy to get caught up in the fun and overdo it. Some of these movie prompts are pretty constant. It is quite possible you will not be able to finish the movie. Here are some quick helpful tips.
Adjust your rules with your group accordingly! Add or remove rules as you see fit.
Make sure you are mixing water into the mix. A perhaps safer way to play is to use half a bottle of water for the prompts for a while before you start your next drink!
Have lots of snacks nearby.
This isn't a serious contest! Take tiny sips or larger ones depending on how you feel. Take breaks.
Let's get to the best movies for drinking games!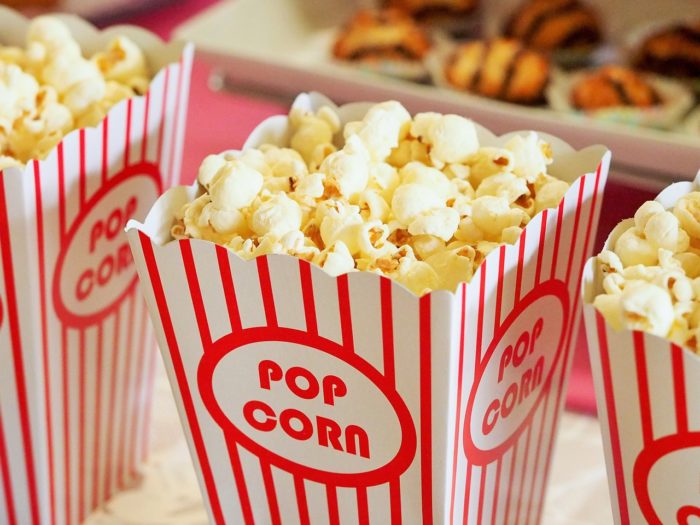 Columbus has made a habit of running from what scares him. Tallahassee doesn't have fears. If he did, he'd kick their ever-living ass. In a world overrun by zombies, these two are perfectly evolved survivors. But now, they're about to stare down the most terrifying prospect of all: each other.
Zombieland Drinking Game Ideas
Twinkies are talked about
Tallahassee kills a zombie
Rules are shown on the screen
A zombie spews blood
Anyone talks about life before Zombieland
When three friends finally come to after a raucous night of bachelor-party revelry, they find a baby in the closet and a tiger in the bathroom. But they can't seem to locate their best friend, Doug – who's supposed to be tying the knot. Launching a frantic search for Doug, the trio perseveres through a nasty hangover to try to make it to the church on time.
Hangover Drinking Game Ideas
You see anything do to with Vegas (landmarks, casinos, sterotypes)
Stu touches his missing tooth or talks about it
Anyone says remember
Alan copies Phil
Someone gets beaten up
The guys get a new lead about the night before
A killer known as Ghostface begins killing off teenagers, and as the body count begins rising, one girl and her friends find themselves contemplating the 'rules' of horror films as they try to survive a real-life one.
Scream Drinking Game Ideas
A phone rings
There is a discussion about anyone mother who is dead (Casey, Steve, Sidney)
Gale is bossy with the cameraman
Ghostface is on the screen
A different horror movie reference is made
A horror movie rule is broken (no sex, no drinking/drugs, no I'll be right back)
When Billy Peltzer is given a strange but adorable pet named Gizmo for Christmas, he inadvertently breaks the three important rules of caring for a Mogwai, and unleashes a horde of mischievous gremlins on a small town.
Gremlins Drinking Games Ideas
Gizmo does something cute
A gremlin is killed
A Christmas song is played
Whenever a rule is introduced or broken (sunlight, water, feed after midnight)
Billy's dads inventions are discussed or seen
Anyone is watching a movie or TV
NYPD cop John McClane's plan to reconcile with his estranged wife is thrown for a serious loop when, minutes after he arrives at her office, the entire building is overtaken by a group of terrorists. With little help from the LAPD, wisecracking McClane sets out to single-handedly rescue the hostages and bring the bad guys down.
Die Hard Drinking Game Ideas
Radio or Walkie-Talkie is used to communicate
Christmas music plays
McClane talks to himself
Glass shatters
McClane talks about being a police officer
"Yippee ki yay" is said
Nakatomi is said
Enjoying our best movie drinking games?
Clear the runway for Derek Zoolander, VH1's three-time male model of the year. His face falls when hippie-chic Hansel scooters in to steal this year's award. The evil fashion guru Mugatu seizes the opportunity to turn Derek into a killing machine. It's a well-designed conspiracy and only with the help of Hansel and a few well-chosen accessories like Matilda can Derek make the world safe for male models everywhere.
Zoolander Drinking Game Ideas
Zoolander makes a modal face
Anyone says "blue steel"
You spot a celebrity cameo
A word is said incorrectly
A variation of the word balls in said (ball, ballstein)
Someone walks down a runway
The Princess Bride

(1987)
In this enchantingly cracked fairy tale, the beautiful Princess Buttercup and the dashing Westley must overcome staggering odds to find happiness amid six-fingered swordsmen, murderous princes, Sicilians and rodents of unusual size. But even death can't stop these true lovebirds from triumphing.
Princess Bride Drinking Game Ideas
Someone says "As you wish"
Someone says Inconceivable
Fezzik rhymes something
The story flashes back to the grandson
True love is discussed
Someone is knocked out
Dread Pirate Roberts is mentioned
Shaun lives a supremely uneventful life, which revolves around his girlfriend, his mother, and, above all, his local pub. This gentle routine is threatened when the dead return to life and make strenuous attempts to snack on ordinary Londoners.
Shaun of the Dead Drinking Game Ideas
Every time the word Pub or Winchester is said
Someone is infected/bitten
Anyone is hit in the head with anything
Whenever the plan is discussed
Every time Shaun kills a zombie
Mum is said
Back to the Future

(1985)
Eighties teenager Marty McFly is accidentally sent back in time to 1955, inadvertently disrupting his parents' first meeting and attracting his mother's romantic interest. Marty must repair the damage to history by rekindling his parents' romance and – with the help of his eccentric inventor friend Doc Brown – return to 1985.
Back to the Future Drinking Game Ideas
Doc says "Great Scott"
Anyone says "Time" or "Clock"
Flux Capacitor is discussed
Hill Valley is mentioned or a sign is seen for it
Marty makes a future reference in 1955
A document or photo changes
The Rocky Horror Picture Show

(1975)
Sweethearts Brad and Janet, stuck with a flat tire during a storm, discover the eerie mansion of Dr. Frank-N-Furter, a transvestite scientist. As their innocence is lost, Brad and Janet meet a houseful of wild characters, including a rocking biker and a creepy butler. Through elaborate dances and rock songs, Frank-N-Furter unveils his latest creation: a muscular man named 'Rockv'.
The Rocky Horror Picture Show Drinking Game Ideas
Brad says "Janet"
Someone dies
People randomly break out into a dance
Frank snaps his gloves
Janet faints
Anyone smokes
Confetti or rice is thrown
Rocky grunts
Final Thoughts on Best Movies For Drinking Games
There you go a list of the best movies for drinking games. A lot of these films are cult classics so we hope you enjoy them! Drinking games movies can be a lot of fun.  Remember to take your time and adjust your rules accordingly.