Anime, Let's all just admit it. We have all at least seen one Japanese animation show. Anime in the past wasn't so popular or common, making it hard to find more and more shows. Now Anime is well known and spread throughout many genres. To some anime is pretty much cartoons but I beg to differ. Cartoons cannot provide the drama, action, intensity, despair, and romance that anime can. If you are new to anime or never really cared much I suggest you check these out, to start.  You never know you might find a gem. These are my suggestions for the Top 5 Anime you should watch of 2018.
5: Persona 5 Animation
Persona started as a video game created by the game company called Atlus. Fans adored the interaction of the characters in the game and they wished for more, and what more can you get then a show of the entire game to give the characters more realism than before. The animation deviates from the game itself.  You should purchase and play the game first before watching this show, as the game is a beauty.
Persona 5 focuses on the key points of the game without any fillers and brings all the beloved characters to life. Persona 5 throws action, drama, and heartfelt feelings into the mix in one show. This anime has a great taste for both gamers and anime fans. Never played the game or watched the anime? This is still a great start for you and either one can possibly get you into both.
Persona 5 is easily number 5 of the Anime you should watch for 2018 on my list. After playing the game on PlayStation 4 and watching this everything is just smooth transitioning and well done. Thanks, Atlus for a wonderful game and now a wonderful anime.
4: Ancient Magus Bride
This series originally started near the end of 2017 but had a bit of a pause and finished spring of 2018. Ancient Magus Bride is based on the title itself. Chise Hatori was born with a curse and a gift, making it difficult for her family to live life. Lots of unfortunate events happen to her as a child changing her views on life and of herself. She sold herself to make money to pay debts, but who would have guessed that the buyer would be someone even more gifted than her.
The story is based on Chise Hatori and Elias Ainsworth whose gifts are magic. They both are forever learning the control and patience of how to manage their skills and gifts. They go through so much together and deal with lots of harsh issues. In the end what they really seeking is communication and love. This anime is a warm love story that also makes the viewer understand the importance of life and the people involved in theirs as well.
I was touched by the story and the feelings of the protagonist gave me a more enamored feeling towards the anime. Ancient Magus Bride is Number 4 of the Anime you should watch for 2018 list, after watching this anime and getting feels from the story I highly recommend it. Sometimes the words you need to hear are actually in the shows you watch.
3: MegaloBox
Alright, no more lovey-dovey and feely feels. We are going straight into kicking some ass. Megalobox is one of the most impressive Anime this season. Straight out of nowhere a junkie, poor and broke seeks a dream, but of course, there is more. Can't have a basic upcoming like that since it's common in stories but this underdog is something else. Joe wishes to participate in the real leagues of boxing, sadly he starts off in the underground and things aren't so peachy there.
Being dragged into debt and chased by the mafia Joe and his friends made a bet – to win the Megolonia – which is the Boxing championships in this Anime. Boxing is completely different in this world than we know. Boxers use this type of machinery that attaches to their bodies enhancing the performance of the wearer. These devices are called gear and they can get technical in the anime about it. Each gear is unique and amazing in their own caliber.
Which gear does Joe wear you ask? That is for you to find out 😉 see why would I spoil that big plot twist? Megalobox is worth the watch, with intense fights, awesome animation, and a soundtrack that's fire. What more can you ask from this anime? I give this anime number 3 because man its just that great and definitely an anime you should watch.
  2: Violet Evergarden
Sorry, I apologize but now we are back into an anime that stole my heart this season. To be honest I finish an anime series or 2 a week so I am heavy on the anime shows. This one though must take the cake for beautiful drama and story this season. Violet Evergarden is a story about a woman named Violet who was a survivor of a horrendous war. The war left her damaged causing her life to function differently but that didn't bother her.
Violet's real story background was she was always a military dog since she was a child. She was captured in war and trained to be a dog of the military. As the story develops you will see the hardships and pains she went through. After the war, she knew of nothing else but fighting. The war was won but it felt like a loss to Violet. She goes out to become a Doll (someone who writes and read letters as education was difficult at the time) and meets many people during her work. Searching for the meaning of a word she doesn't understand.
Over time she tends to understand the basic means and feelings of being a human and what emotions are. While she does her job not only does she change her life around, but inspires many others in her wake. This was truly a beautiful story and season 2 has been confirmed as this anime has won 3 awards for art, story, and soundtrack. Can't say no to that, now can we?! I give Violet Evergarden number 2 and all my feels – so yeah this is an anime you should watch.
1: My Hero Academia
As I am typing this I already hear the theme songs to the show! My Hero Academia is what it exactly like its title. My Hero Academia will remind us of Sky High the children movie we saw in the past of kids with superpowers going to school to learn how to control them. Well, that is exactly the plot in this Anime. The world started to mutate, and this caused many to gain quirks which stand for superpowers. Most get them while they are children and thus need to go to school to be not only better educated in life but with their powers.
All the quirk users attend a school known as UA also known as Ultra Academy to improve themselves in the future. Sadly, the Main Character explains all this without having a quirk of their own. Midoriya is a dreamer and a heartfelt person but he does not have any quirks to become the hero he can be. Yet in the title, he explains that this is the story of how he became the best superhero in the world. What? How can that be am I right? Well, watch to find out of course!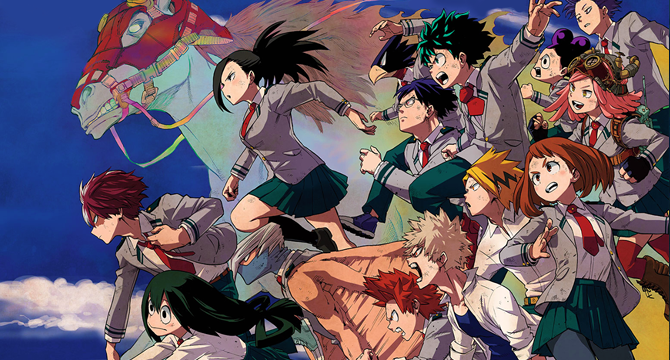 The anime provides you with suspense, thrills, goosebumps, and tons of action, one of the most popular anime around. You cannot go wrong with this one and with up to 3 seasons already out and a new one to come afterward you can't lose. I love watching a new episode every week I am never disappointed, and the story is well done so check it out!  This is my number one anime, and you should watch.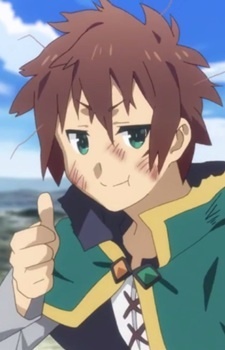 Thanks for reading and I hope this helps you broaden your outlook in anime, as well as enjoy some stories that can change your life for the better. Anime will always be there. Reality shows cannot do what anime can.  Give it a shot, if you like my list but have other suggestions on what your Top 5 Anime You Should Watch of 2018 then comment below I am always open to watching more shows!