E3Another E3 winding down and press releases are practically out the door. With several moments behind it, good and bad, I figure now would be an ample time to go over my expectations and how they stacked up this round. Here are my E3 2018 Predictions and what really transpired. Was I right? am I Miss Cleo's reincarnate? Let's find out.
Square Enix showing off Avengers, Left Alive and Final Fantasy VII Remake
Square had a few showstoppers in Tomb Raider, Hitman 2, The Quiet Man, and the Final Fantasy XIV x Monster Hunter World Crossover. I'll give credit to where it is due, though Square Enix failed to bring about their next Development Hell title to show progress. Nearly the same as Left alive, a Front Mission spinoff that the series necessarily deserved after the mech combat franchise took a nosedive with Front Mission Evolved. Felt more like a step backwards in terms show. One of their hinted-at games to come and of course, they forgot to bring the right tools here. Square's announcement hinted at this.
Microsoft Bringing More Exclusives To The Table For X-Box One, including a Gears of War
Phil Spencer showed off 50 titles in the quiver for X-Box One's bow this round, which may put the exclusives issue. Some a surprise, such as Devil May Cry 5 making a return, while others were on a pretty decent level. Gears Tactics won my heart for gameplay and a totally different take on the series, while Funko's Gears title put in more questions than answers. The boasted amount was 17 exclusives, which had looked as though Indie titles took most of the bulk on that. 3 different Gears titles with a open-world Forza Horizon 4 was an unexpected from me. Weather effects and all in the Britain countryside.
Smash Bros for Nintendo Switch Was Gonna Be Nuts
If Smash Bros is King of Fighters, Smash Bros Ultimate would be the Dream Match NO ONE saw coming. The roster is nearly 60+ strong with every single character rejoining the fray including out-of-Nintendo characters. Solid Snake, Sonic, Ryu, Pac-Man, and Megaman, and others, are back with almost every stage in Smash history, too. Fans were heard while Metroid's Ridley joined in on a bit of a size reduction. The game is retooled, rebalanced, and ready for action. Smash Bros Ultimate comes in at December 2018.
FROM Software going back to Armored Core or Tenchu
Well… FROM took it a step further down the action RPG hole with Senkiro: Shadows Die Twice. An ancient Japanese setting with some noticable mainstays from the developers. Activision took a break from Destiny to show off the title. It gave a bit of a God of War vibe with the massive bosses. Alongside a remaster of Metal Wolf Chaos – or as I call it – Gundam, Presidents Edition – FROM might have their work cut out for them.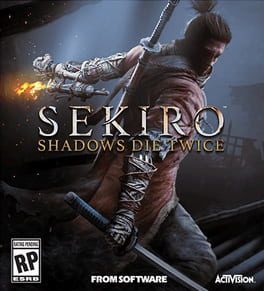 PSX Will Show More Spider-Man, Death Stranding, and Ghost of Tsushima
And so they did in demo form. The best way to experience the future. Insomniac Game's Marvel's Spider-Man dug deep to impress through several callbacks in villain choices. The Sinister Six in a demo. Ghost of Tsushima also sported its' own demo of sorts, looking just as gorgeous. Kojima didn't slouch here as we got more of a push into Death Stranding. Norman Reedus returned alongside more gameplay this round. Still shrouded in mystery, but more to go on than its' first nods and peace-sign-making babies, Death Stranding had a bit more to do this round.

Capcom reveals their two new AA games to jumpstart dormant IPs. Personally, I'm rooting for Dragon's Dogma And Power Stone
To push away from the recent reboot, Devil May Cry 5, kicks out the action with its' old form. Sporting a new coat, Dante kills his way back to PS4, Xbox One, and Steam. Resident Evil 2 noted to be one of the best the series gave, is getting a remake. Capcom showed off 20 minutes of the survival horror title. Leon Kennedy and Claire Redfield will battle their way through Racoon City, yet with more 3D perspective similar to 4.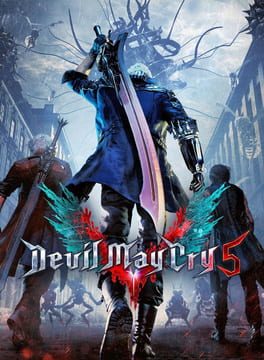 Shenmue III will be shown at some point
Sadly, along with some potentials, Shenmue 3 was no where to be seen amongst the ranks of E3 2018. Pushed back to 2019, Shenmue 3 was a no show. Its' predecessor was brought in.  With CD Projekt Red Cyberpunk and Ubisoft's Beyond Good and Evil 2 not getting gameplay but cinematics, there was no surprise that Shenmue 3 wasn't getting that sort of love, either. Guess we'll have to wait for 1 and 2 Collection to come first. I've got good reasons for you to do so right here.
How's My Predicting?
Despite the lack-ofs, the E3 2018 Predictions I made were off but with some games: I wasn't easily disappointed. There were some standouts, but thanks to a good starting point, E3 2018's standouts aren't hard to find. Still, we've seen crazier E3s in the past. Some honorable mentions go out to Assassin's Creed Odyssey,  which feels on the heels of the Wonder Woman hype set to Ancient Greece. Daemon x Machina bringing in mecha combat for days and doing well at it.  Then again, Armored Core was kinda there. I have to admit, E3 2018 is making me a Nintendo Switch buyer.