Let's get into this Little Witch Academia VR Broom Racing review.
What is Little Witch Academia VR Broom Racing?
If you have wanted to fly around in VR on a magical broom, doing fun races, this game is it! It is based on the popular anime Little Witch Academia.
Little Witch Academia VR Broom Racing is kind of like Mario Kart, but you are on a broom. The format should be familiar, It is a fast-paced, racing game with items that speed you up or slow down your opponents as you try and get first place.
Who Makes Little Witch Academia VR?
Little Witch Academia VR Game (LWAVR) has been released from UNIVRS . This is their main Game.
Which Headset is Little Witch Academia Available On?
Little Witch Academia VR Broom Racing review is available on Oculus Quest, Oculus Rift, PlayStation VR, and Steam VR.





---
What is Little Witch Academia About?
This VR broom game is based on the anime, Little Witch Academia, but don't worry if you have never seen it before. (It is currently showing on Netflix if you are interested in watching it!)
This VR game was created from a successful Kickstarter. The show has a really large dedicated fan base in Japan and around the world, but like I said, even if you haven't seen it, Little Witch Academia VR walks you through who all of the characters are and you quickly learn the story.
Akka is not the best student of magic, but she has a happy attitude that carries her and her friends to success at the school. For those who are fans of the anime, the original voice cast is returning for the Little Witch Academia VR game.
The world of Luna Nova Witchcraft Academy is cartoonish and cute. These are fun anime characters and themes. You start off by making your very own anime, witch character from some different options.
There is a nice tutorial. You meet a cute-faced, 'smart crystal' that guides you through each step of learning to fly and race. You and your teammate from the show bond together and the race begins. Aim your broom through the rings to the end of the race for success!
There are several races and shooting galleries and you need to do some basic challenges to progress in levels. These are typical challenges you would expect, like flying through 100% of the rings in the race or winning the race with a fast enough time. There is additional game mechanics of friendship level with each character, but I personally didn't see the difference between flying with any of the characters and thought they perhaps could have done a bit more here.
How Is Flying On a Broom in VR?
The VR portion of this is really well done. Your left-hand holds the broom (vibrating slightly for some tactile feedback) and your right hand has a magic wand for the items you pick up. You steer with a combination of looking down or around with your headset and steering with your left "broom" hand. You also wave your right hand 'wand' to cast the buffs.
There are different colored blob orbs on the race that speed you up or slow you down. Avoid obstacles and stay on track.
Can Kids Play Little Witch Academia VR?
This would be a fun game for kids to get involved in VR. There are not currently many "game experiences" for kids in VR, so I'm happy to see this title.
Little Witch Academia is about a coming-of-age story so it's perfect for pre-teens and younger folks. The story is very positive and encouraging. There is no violence and it allows you to get familiar with being in a VR world. Definitely recommend it for kids and families.
Who will enjoy playing Little Witch Academia VR Broom Racing?
Little Witch Academia VR Broom Racing is pretty simple. You race around on your broom and throw buffs and debuffs around. There are non-skippable, story elements in between the races as you move along the campaign.
You also work on leveling up your broom and buying other fancier items as you progress in levels where you switch between the characters of the show. This is not complicated gameplay, but then again neither is Mario Kart.
It is clear from Kickstarter that the game was initially designed to bring fans of the show into the world of Little Witch Academia and have you interacting in different ways with the characters.
Some people who are not into anime or even just not this anime, may be put off by this experience. A good portion of the game is cut scene interactions between the levels, and talking to the characters. The story isn't particularly exciting and at some times I found myself button-mashing to get to the next race.
Does Little Witch Academia VR Broom Racing cause motion sickness?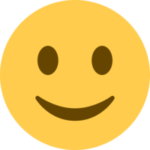 The developers included motion sickness reducing screen effects. Even though you are flying at 'great speeds' there is no motion sickness. The publishers talked a lot about this and I had my doubts, but I have to admit after a fair amount of playing, I felt no dizziness. Well Done UNIVRS.
Little Witch Academia VR Broom Racing should not cause motion sickness.
Final Thoughts About Little Witch Academia VR Broom Racing Review
Little Witch VR Academia is a fun, cute VR world based on a successful anime. The VR elements are well done and flying around on a broom is fun and doesn't cause any motion sickness. This is a great VR game for kids because there is no violence and it is very cute. Some people may be put off by the anime style and limited story(or gameplay mechanics) but I think the game fills a niche in the family/fans of the show genre. This game is VR Mario Kart in a cute anime world and I enjoyed the magical flying experience.