A pretty common question are there any one handed VR games or which VR games can you play with One Hand?
Either because a person has limited mobility, various medical reasons, or because you accidentally hit your wall a little too hard while playing VR, many users are looking for games that allow you to play with only one hand. There are several options in this area for you in a wide range of genres.
Can I Play VR With One Hand?
Yes! You sure can. There are several games that have taken one handed VR gamers into account and made an entire mode available. Some other games are naturally played with only one hand for all players.
Remember some of these one handed VR games are more accessible than others. You might need someone else's help during the initial setup by adjusting in-game settings or options, in a few of the games.
If a user has more serious limited mobility issues, I would also recommend checking out WalkinVR Driver for Steam VR and PC VR players.  WalkinVR has already been used by people with conditions like multiple sclerosis, cerebral palsy, spinal cord, traumatic brain injuries, muscular dystrophies, spinal muscular atrophies, neuropathy, Lyme disease, and other kinds of orthopedic problems.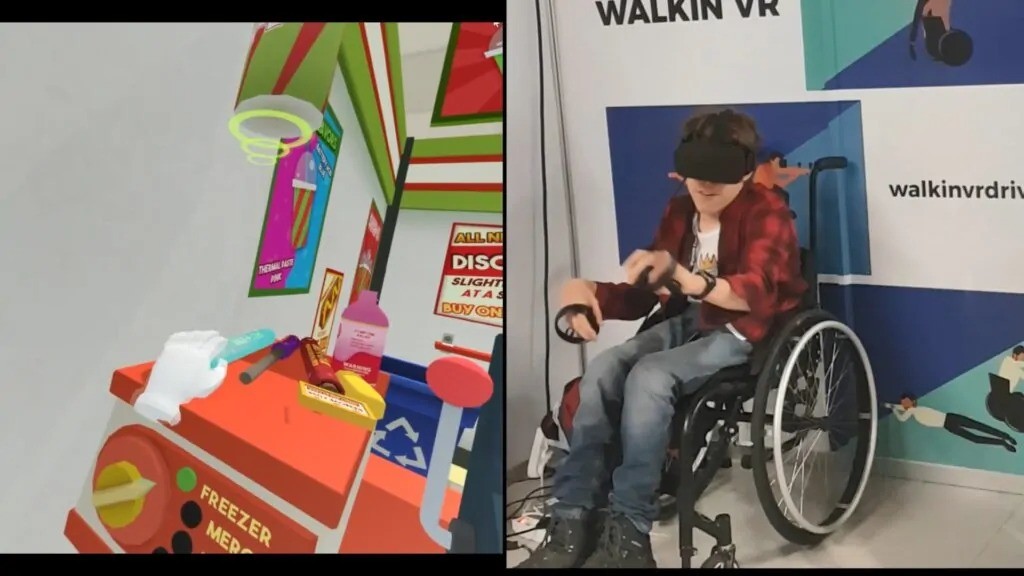 Now, on to the one handed VR games.
Beat Saber
Beat Saber is a VR rhythm game where you slash cubes as they float towards you in time to the music. Although the concept is pretty simple it can take a while to master the game and beat those higher levels.
The most popular VR game is able to be played one-handed. You can select from the settings "one-handed". Expert skill level will be required, but this won't be like Expert with two hands, and most people should be able to manage it. You could also choose No fail mode and play any mode that you play with two controllers.
Read the Full Review – https://www.worldofgeekstuff.com/beat-saber-review-number-1-vr-rhythm-game/
Walk About Mini Golf
Walkabout Mini Golf is the ultimate mini-golf experience. Explore many different locations and levels. There is also a fun treasure hunt/find the lost ball part of the game included.
This game actually tells you to put down the second controller right when you start playing. All in-game movement, teleportation, as well as hitting the ball is all done with one controller and one hand. This is one of the more popular Quest 2 games.
Read the Full Review – https://www.worldofgeekstuff.com/walkabout-mini-golf-review-mini-golf-vr-fun/
Racket:NX
Racket NX is futuristic racketball.  You play in a large dome. The walls light up with various targets and you need to destroy them with your ball and racket. If you hit the ball hard enough, it shoots across the dome-like a pinball, hitting various buffs and bumpers along the way. You pull the ball back to you with a kind of tractor beam.
This game is another great choice for one handed VR games. You basically are hitting the ball with a one-handed racket.
Read the Full Review – https://www.worldofgeekstuff.com/racket-nx-review/
Pistol Whip
Pistol Whip is a VR action-rhythm FPS. Journey through a sea of bullets as you move and shoot and dodge your way to completion.
This shooting game is also meant to be played one-handed. Although there is a "dual wield" modifier, this is certainly not required to play. This is a great option for those looking for a shooter game experience one-handed.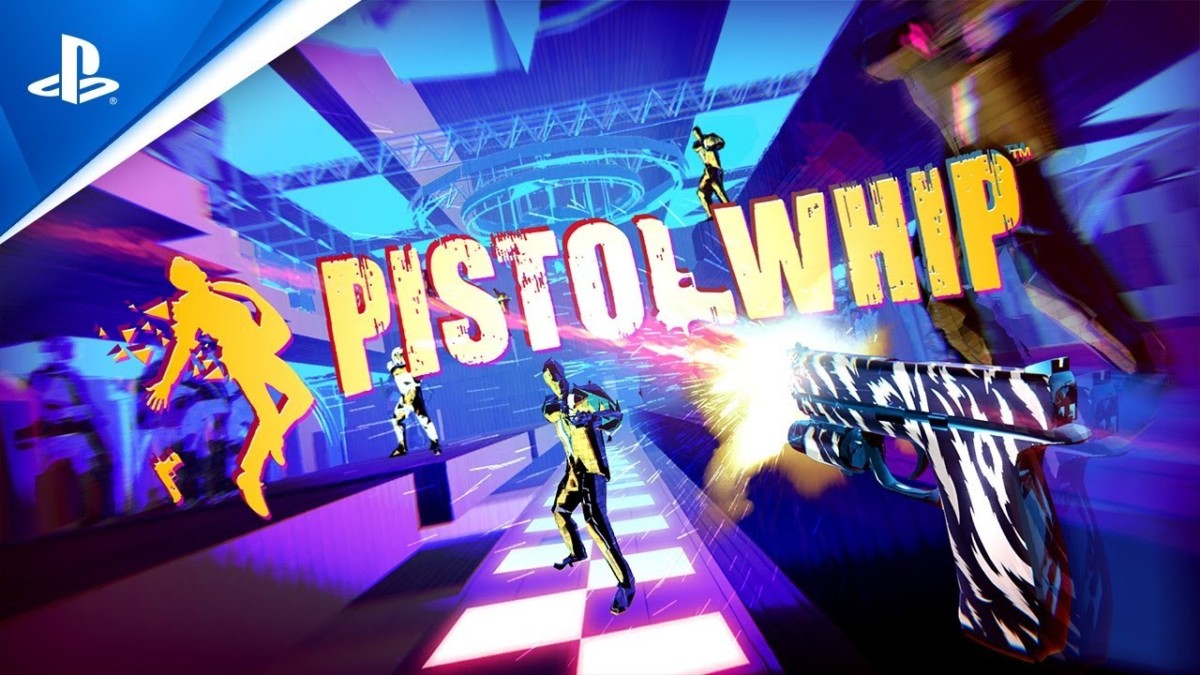 Real VR Fishing
Real VR Fishing is very realistic, fishing in your VR headset. It is currently one of the most popular games available on the Oculus Quest 2.  You explore your beautiful cabin, visit amazing locations and catch fish. Each fish brings your close to unlocking more equipment and locations. There is also a very popular multiplayer portion of the game.
Under settings, you can enable a one-handed option to reel in with one hand only. One of the more popular one handed VR games.
Read the Full Review – https://www.worldofgeekstuff.com/real-vr-fishing-review/
Eleven Table Tennis
Eleven Table Tennis has been described as "The Ultimate Table Tennis Simulator. "  Pick up your ping pong ball and racket and start hitting some balls with your friends or against a computer.
There is a mode in here that is one-handed for serving as well as playing.
Read the Full Review – https://www.worldofgeekstuff.com/eleven-table-tennis-review-vr-ping-pong/
Golf +
Golf+ VR (or Golf plus VR) is considered to be the all-in-one VR golfing experience. It includes Top Golf, mini-golf, and the ability to play real-world golf courses you can do right in your living room.
You play with one racket for most of the golf experiences.
Read the Full Review – https://www.worldofgeekstuff.com/golf-plus-vr-review/
Synth Riders
In Synth Riders VR, your hands are brightly colored orbs. As the music plays in the background, all you need to do is touch the notes as they fly towards you in time to the song. The game looks like something out of the 80's movie Tron mixed with Cyberpunk. Everything is bright, beautiful, and neon.
There is a one-handed mode option from the settings.
Read the Full Review – https://www.worldofgeekstuff.com/synth-riders-review/
Final Thoughts on One Handed VR Games
If you are in a situation where you are looking for one handed VR games, there are several that you can play. Some games will require some setup options to get into a one-handed VR playing mode.
Overall though, there are a few choices you can play if you only have one hand available to play VR.