Villains 2 Loot Crate August 2015 Delivered!
It seems like only yesterday that I got my last delivery. This month's Loot Crate theme, Villains 2, is a sequel to last years popular Villains crate. I was excited upon hearing Villains 2. Heroes 2 was a pretty good sequel crate last month. This is a crate I really looked forward to.
Video Unboxing!
The Villains 2 Loot Crate came with a bunch of cool stuff inside. Check out my video unboxing.
What's inside Villains 2?
Carnage 3D Mug by Surreal Entertainment – Apparently there were 2 mugs sent to Looters. Some got Venom, while other's like me, got Carnage. I would have been happy with either one. The pic in the zine shows that Carnage might be bigger. That's a good thing because it can hold more coffee!
Los Pollos Hermanos Apron by 50/Fifty – This unique wearable from Breaking Bad comes from the fried chicken restaurant featured in the show. I can definitely use this while cooking up some… dinner.
Loot Crate Zine and Button – This month's Venom button accompanies the villain-filled zine.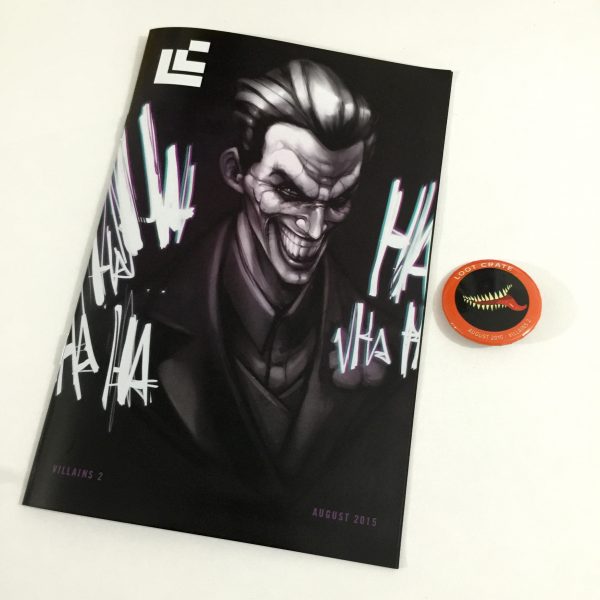 Captain America Hydra Pin by eFX Collectibles – This certified prop replica will let you "officially" pledge your loyalty to Hydra.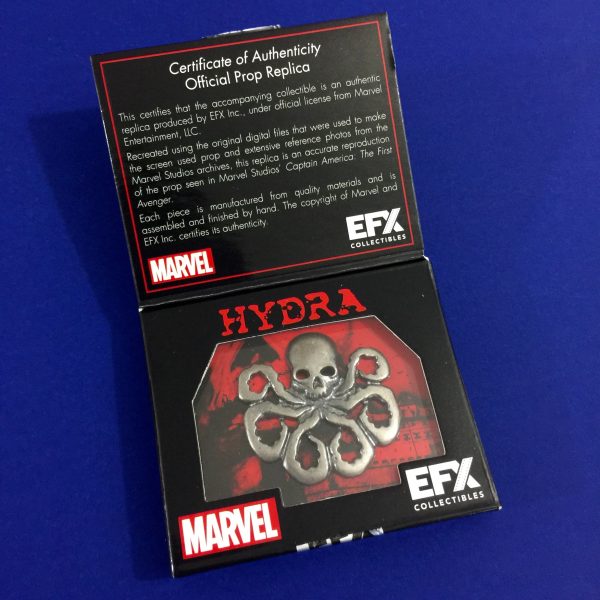 Loot Crate Exclusive The Joker Wooden Figure by DC Collectibles – This unique, articulated figure, is solidly made. It also comes with two different heads that feature a "haha" and a "heehee" smile.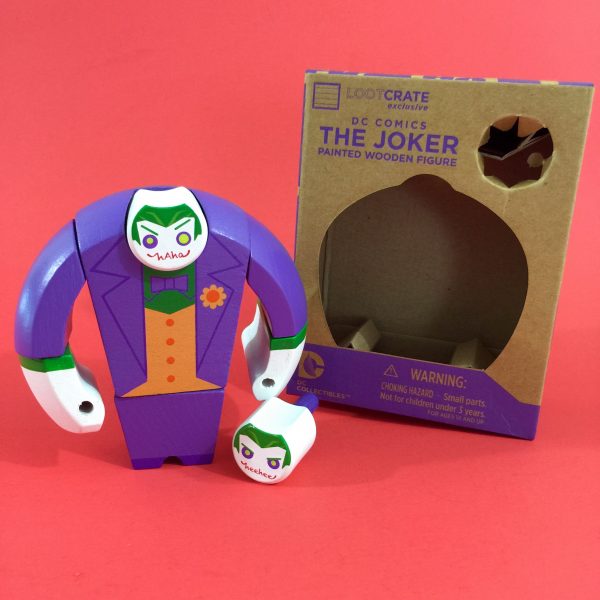 Conclusion
This was another good crate for me. I had higher hopes, but am still happy with these items. There weren't as many as other months, but the quality of the items makes up for it. I would give this crate 4 evil laughs out of 5.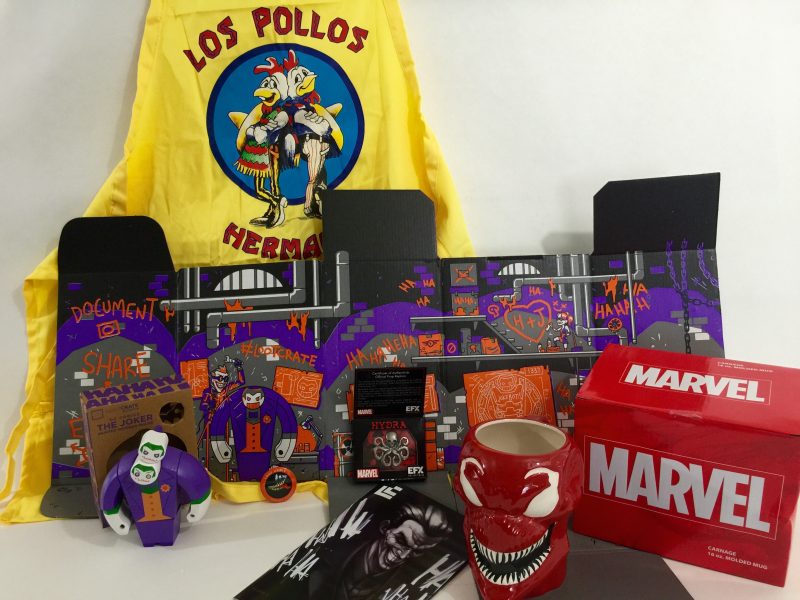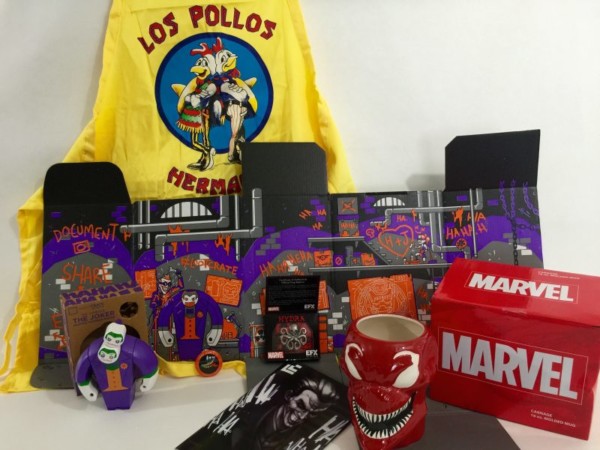 It's time to "cook!"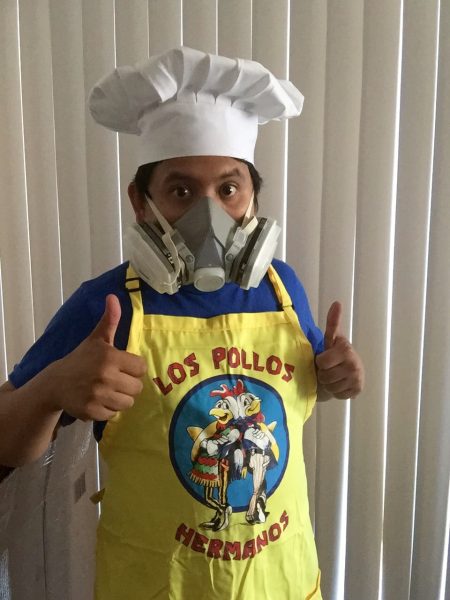 You know you want in on this awesome Loot Crate swag every month. Why not subscribe? Check out my previous loot crate unboxing here
Click Here to Save $3 on your first Loot Crate box