How to Publish Your First Fantasy Novel? The purpose of this post has been as a simple guide to getting your fantasy masterpiece published. There are two roads to this goal;
The Road To Self Published Glory
1/ Traditional Publishing:
I'm mentioning this because it exists but is getting increasingly harder to achieve. You may be the next George R.R. Martin, J.K Rowling, or even Stephen King; but if you can't find a publisher to read/publish your manuscript, no one will know. Common wisdom these days is that to get through the toss pile of a Publisher that you need an agent (which is as hard to acquire as it is to get a publisher). Search the internet for agents that work with your genre (in this case Fantasy). Visit their site and find out what they need from you then do it; any of them will most likely accept a query letter from you (a letter sharing a brief blurb on who you are and what you have made). You still will be sending out dozens of these query letters; This will usually be the time that you seriously consider self-publishing. Before you make the leap into the world of self-publishing though there is one step I want you to come back to editing.
2/ Editing:
This is so important if you are going to self-publish because there is literally no one but yourself in control of your creation! If you went the road of traditional publishing then the publishing house will assign one of their editing Stormtroopers to edit your work; They will tear it apart because that's their job. The Publisher wants to make money off you and they can't do that if your book is in dire need of fixing; this is a good thing! But if you are publishing your own work then you need…and I mean NEED to make sure it's perfect. The problem is, do you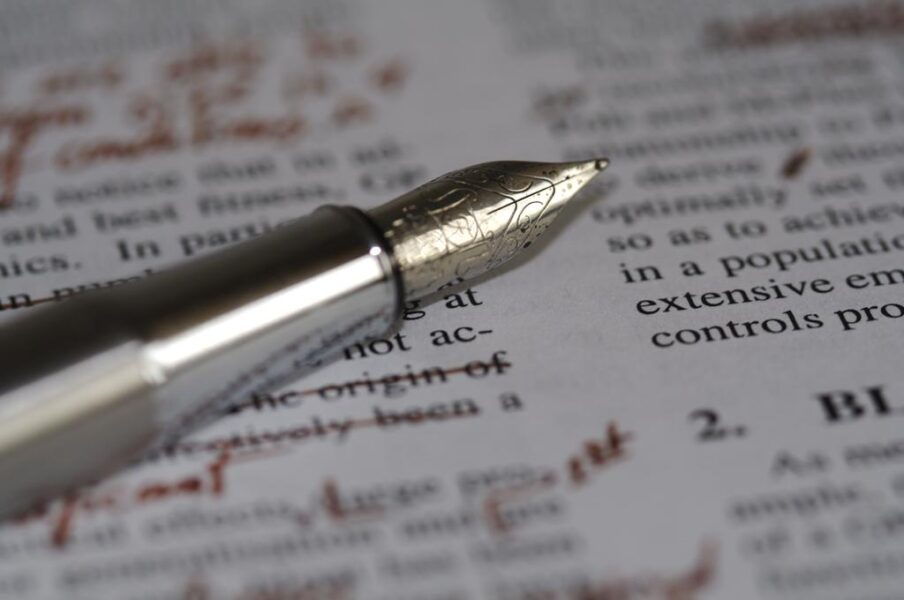 hire an editor or get your friends to do it. Both have their merits but remember the saying "You get what you pay for." If you pay for editing then you are dealing with someone that has based their career on making sure they can hammer your words into a readable work of genius. Also, you can yell at them if they screw it up; with a friend they are usually reading it on their own time, living their life, doing ninja stuff…whatever. But they're doing it for free so you can't complain if they take long or if they missed the fact that you wrote the word "the" three times together. It's the trade-off; Decide for yourself if it's worth the risk.
3/ Cover Art:
This is the third most important piece of the journey. I say this because before anyone sees any part of the words that you have forged before they get sucked into the world you have made; they are going to see your cover.
It's a cooking quote but it's true for novels as well. If you don't know a decent artist then buy your cover art. Go to any art site like DeviantArt and look around. Find an artist you like or a piece you like and message them. Most of the time the artist will be more than happy to license you a piece of their work. If they say no though…DO NOT USE IT. I would also recommend you hire a graphic designer to add the words to the cover. A professional touch speaks volumes.
Check out the previous post on Publishing your Fantasy Novel series and stay tuned for the next one to come!