Most of the planet is currently undergoing stay-at-home isolation which has left lots of free time for playing video games! Imagine a world where you cannot touch your face, you have to stay away from people and the most powerful weapon to survive this is to wash your hands properly, OH WAIT… Let's jump into this Coronavirus Quarantine Simulator Review.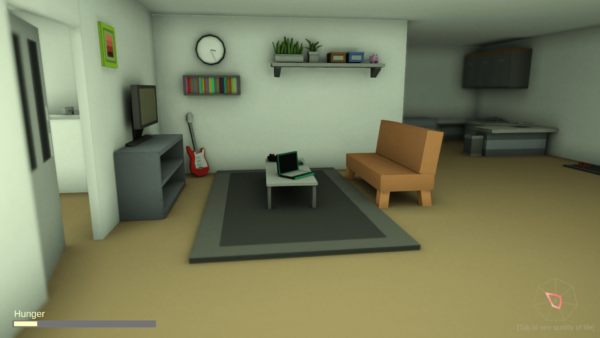 This indie game is made to simulate the reality many of us have been living. You start the game in your house. Alone. You can click on the various objects around the room. Your laptop, a guitar, the kitchen… and a small chart on the bottom to see how you are doing in the various areas of your life. Looks like the first step is to go do the dreaded grocery shopping.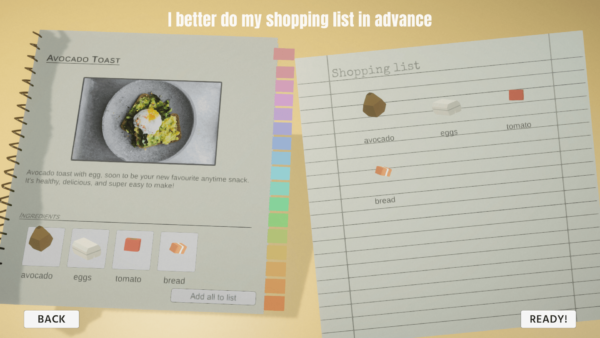 Off to the grocery store to learn how to "Improve your "tactical espionage" techniques you need to do while grocery shopping without breaking social distance". I must admit for a fun indie game this was pretty well done. First, you need to pick which recipes you want to make (pretty accurate and real recipe ingredients, kudos developers) and then add them to your shopping list. Then it begins.
Anyone who has gone grocery shopping during this time can attest to the stressful situation it is. You need to hold up your shopping list with TAB while you look around the store to match the items you need. Of course, there are people wandering around and they are not paying attention. They are just standing around blocking you from getting to the rice you need to get. If they get too close the screen will slowly turn red and eventually you will get a "broke social distancing" pop up. 2 strikes and you are out. Game over. Occasionally, a random key will appear on the screen as your hand slowly makes its way towards your face. OH NO! Tap the key so you don't do the dreaded face touch! It is too real it hurts.
The controls are pretty horrible. It reminds me of early Commodore 64 games where things don't work exactly the way you want. It's a difficult go of holding tab, space, and mouse buttons to try and track down your shopping list and place your items in the cart. Things also fly out if you hit something. The stress is real. 🙂 Finally, once loaded up you have to unload at the cash and then reload.
Time to wash your hands….
Finally, once that nightmare is done, back to the house for handwashing time. "Learn to wash your hands like a PRO with a completely accurate* simulator says the Coronavirus Quarantine Simulator page. This experience includes soap, water, and the happy birthday song. Again we have some pretty horrible controls but I was laughing the whole time.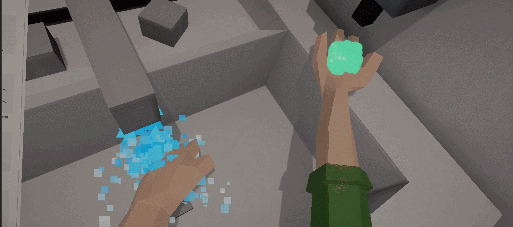 You then have time to try out some of the various activities around your house from earlier. The game has some pretty funny Quarantine facts and feelings that we can all relate to pop up on the screen. There are even some steam achievements you can try and work towards like a 3-star hand washing ability. Coronavirus game Quarantine Simulator also features leaderboards to compete with other survivors around the world.
All in all this Coronavirus Quarantine Simulator Review, is pretty much what you would expect for an indie, fun game that is obviously attempting to have some fun with the horrible situation the world is in. Yes, the controls are horrible, but the music is pretty great and the graphics are actually pretty decent for what they are. The game is a few bucks and well worth it for the laughs the game brings. Besides you get to learn some sweet sweet survival skills. 🙂
You can get it on sale right now on Steam for $2.99 here.