Let's get started on this Blueplanet VR Review.
What is Blueplanet VR?
Blueplanet VR is 40 different experiences that you can visit in VR. They use photogrammetry to make a realistic tour of the location and offer several different modes like gliders, short walks, and long walks.

Who Makes Blueplanet VR?
Blueplanet VR is made by Eric Hanson. Eric worked previously at xRez Studio where they worked on 360 capture technology, cultural heritage, and science visualization content before they split into 2 separate companies. Blueplanet VR is the flagship product.
Which VR Headsets is Blueplanet VR On?
Blueplanet VR is available on Steam VR, Oculus Rift, and Oculus Quest 2.



Blueplanet VR Review Gameplay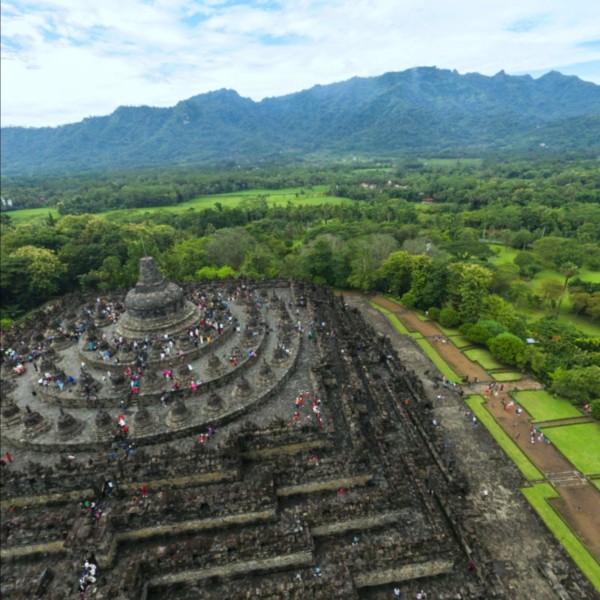 Blueplanet VR allows you to travel to locations around the world in a few clicks. Once there depending on the experience, you will be able to explore and see the locations like you are truly right there in a 360-degree view. Some of these locations are not available to the public so your best chance to actually visits them is in VR like this.
You can see different VR experiences at the top of the menu like gliders, walk, etc. Teleport on the ground to the wall, and then select and experience by placing your hand in the orb. It will slightly glow and the experience will load. This is not really intuitive and I wish I could just point at an orb to select.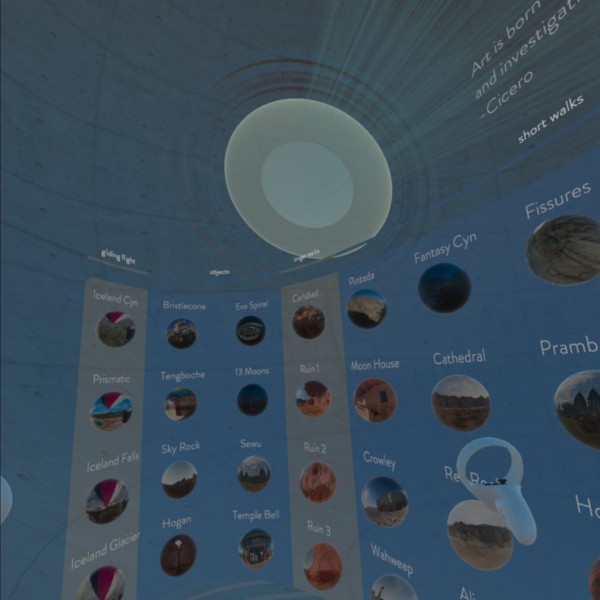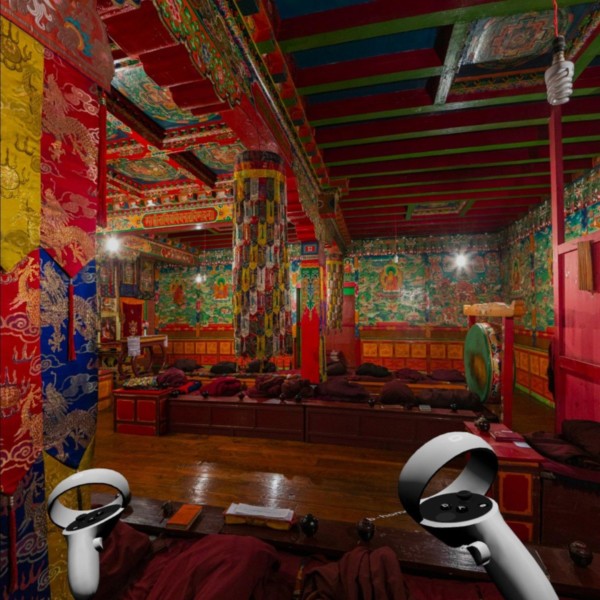 Although there are many different locations to visit, some of definitely better than others. You also will not be able to freely walk around the location. Instead, you use teleportation to set locations that are marked with orbs or poles. This is pretty distracting.
If you can physically move around in your play space, you can walk around a bit, so I'm not too sure why the developers removed the option to teleport or snap turn, but imagine it has to do with incomplete photogrammetry. Either way, when you call something a short walk and then don't really let me walk, instead only going to a few orbed locations, I feel like I'm using Google Earth VR (which is free).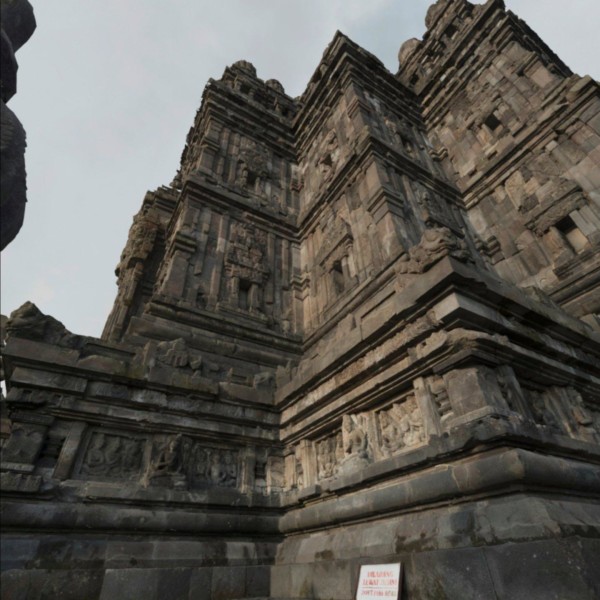 There is a heavy focus on USA locations. Some are quite beautiful and places you've likely seen on the travel channel. Some are abandoned buildings. It all depends what kind of travel experience you are looking for but each is interesting to have a look at.
There is usually some amount of information at the start of the experience that you can use to figure out what the location is about. They also include maps so you can see where you are in the world. Sometimes there is no background on this information so it can be a little hard to read.
The game has a pretty hefty price tag at $24.95.
Technical Size and Some Issues
Blueplanet VR takes up about 18 GB on the Quest 2. That is a very large Oculus Quest 2 game. You might need to make space if you want this experience. You have to download all of the experiences instead of just a few.
After visiting several of the experiences you will have some favorites and some "never visit again". Regardless they all will remain on your Quest taking up space. The developer should make each experience an optional download. Might delay starting the experiences, but overall I'm more likely to leave this installed if it was the locations I actually enjoyed.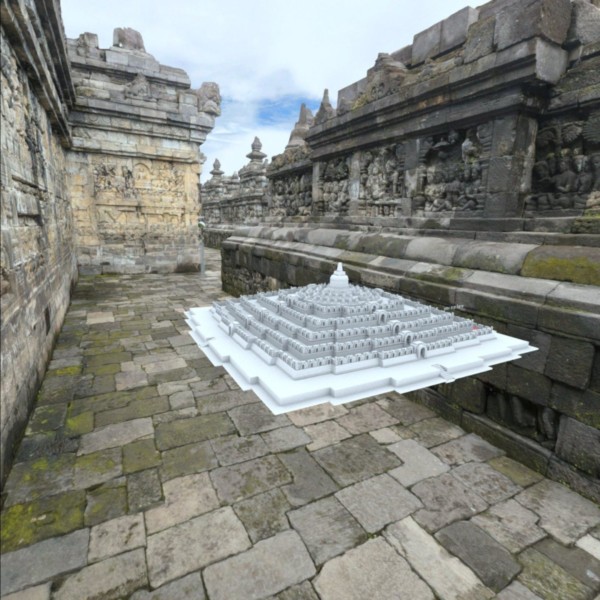 I occasionally experienced the "black screen of death" in this game. After clicking into an experience, the screen goes black, the music continues to play but the experience never loads. If you exit out of the app and reload the experience, it should load without issue, but this is another sore point. The developer has commented that you need lots of free space, but that is not the issue on mine.
Blueplanet VR Graphics and Sound
So this is the strength and weakness of Blueplanet VR. The game uses photogrammetry something many VR experiences use. This involves taking countless photos of a location and then 'stitching' the experience together to create a very realistic looking experience that is "like being there".
If not enough photos exist of all the angles there will be blurring or flat textures. This is immediately visible when you see it and it takes you out of the immersion pretty quickly. Unfortunately, this is a pretty common experience in Blueplanet VR. As you travel around the location you will find beautiful scenes. A view in the distance that is breathtaking, beautiful, and immersive. You truly feel like you are there. Then you will turn and notice a fair amount of texture blur and shading issues.
There is also very minimal animation in these locations. The trees, bushes, and grass don't really move. There is no wildlife, bugs, or weather in the locations. It makes things kind of eerie and not realistic when you become aware of this. Occasional Blueplanet added some particle textures like on a waterfall or some air dust to make a movement. This is not enough though. It feels very lacking. Especially when you see how some other VR Experiences have handled these issues.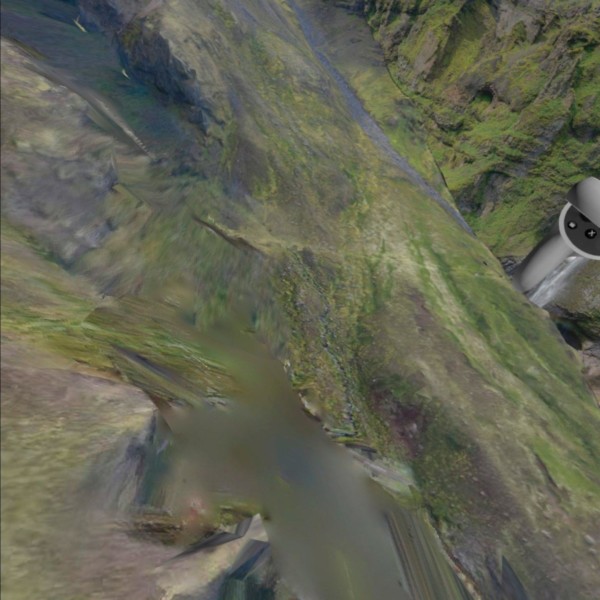 The background noise and music are different for every location and are usually quite relaxing. No issues here.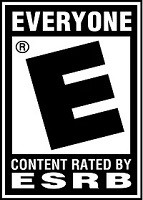 Who Will Enjoy Playing Blueplanet VR?
Blueplanet VR is rated E for Everyone. Young and old people can enjoy this experience. People who enjoy traveling to places they have never been before and have wanted to see. Anyone who is looking for a relaxing VR experience instead of a game.
What Games are similar to Blueplanet VR?
Blueplanet VR is similar to other relaxing VR experiences like National Geographic Explore VR, Nature Treks VR, Guided Tai Chi, and Tripp VR.
How long is Blueplanet VR?
There are 40 level locations in Blueplanet VR and the developer has promised to add more in the future. There is no timeline for release and no information about this that I have found.
In the existing experience, there are literally endless hours you can do in the locations. Teleport around, sit or fly through the beautiful spots. You can meditate in any of the locations. Relax, chill out, and explore. Endless hours of replayability for locations that resonate with you.
Can you play Blueplanet VR Sitting Down?
Yes! Blueplanet VR can be played sitting down although the menus do not adjust for height, and you will frequently need to stand up to access them. This is another bleh miss. Most people are going to want to explore in the seated position so I'm not sure why there is no height adjustment option.
Does Blueplanet VR cause motion sickness?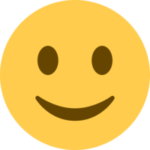 You play Blueplanet VR at set locations. You can only teleport to certain orb spots. There is also a hang gliding experience, but you use a small glider in your hand to control things. It also moves extremely slow. The gliding experience may cause some uneasy feelings, but all others should not.
Blueplanet VR should not cause any motion sickness issues.
Final Thoughts On Blueplanet VR Worth It?