Tacoma is an indie space adventure mystery game by developer Fullbright. It is a futuristic story-telling experience that allows you to witness very detailed characters and what happens to them. This space adventure is leaving Xbox game pass soon so be sure to download and give it a play before it is gone.
Tacoma Game Review Gameplay
Tacoma is a straightforward point-and-click adventure. You play as Amy Ferrier and you walk through the various areas of the lunar space station "Tacoma". There is lots of things for you to be interacting with but the main point of the game is to go through the space station and recover the data from the crew member's previous transmissions. Although that sounds strange, Tacoma has a really cool story that will draw you in. There are several unique characters with different personalities. The voice acting for each is really well done too. This is not an action-packed FPS gameplay, but narrative storytelling mystery solving. Let's get started on this Tacoma game review.

Character Development Overload!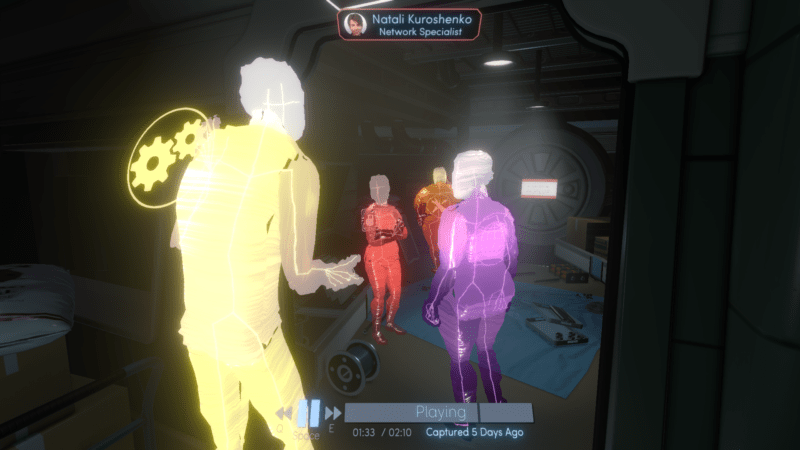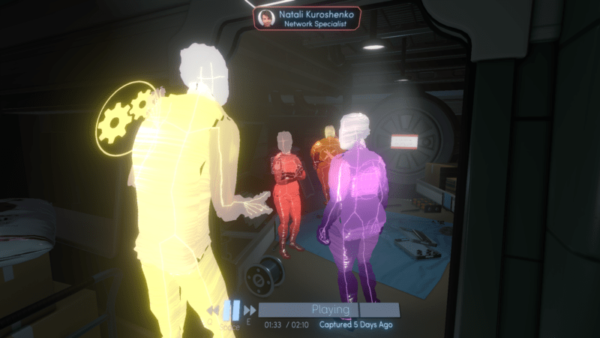 There are a million little Easter eggs in Tacoma. They fully want you to click around and view the notes from the crew's family members or the fact this guy secretly smoked a type of space cigarette in his room even though he projected "Mr. Health" elsewhere. Some character's rooms are super neat, some crazy messy.
The character development through these little tidbits is just amazing, so take the time to explore through each room and check out everything you can check out. There are even pet cats hiding around the levels for you to find! I don't want to give away any of the stories, so give the game a play and you will quickly get wrapped up in this experience.
Tacoma Mechanics
There isn't a whole lot of "game mechanics" here. You view clips and need to click on a few things at the right time. There are also quite a few puzzles with "locked areas" that you need to find the passcodes for.
The controls are easy to figure out and I found absolutely zero bugs in my play-through. The game isn't long. You can likely finish everything in a couple of hours of playing. Don't let that stop you though, Tacoma is a different type of game you should experience.
Tacoma Game Commentary from the Developers
An interesting note to this game. Fullbright, the developers, added an optional commentary to the game, that after you've played through once, you can click on the F icon around the map and get access to behind-the-scenes info from the team about how they made Tacoma. You are familiar with this in movies and I'm not sure why more video games don't give this option. It was a really cool look at how the team made some of the decisions that they did and a neat look at the "insides" of the video game industry. I recommend you give it a quick experience if you are interested in video game development at all.
Final Thoughts on Tacoma Game Review
Tacoma is a really interesting narrative storytelling video game. The developers went above and beyond in creating a really cool story and characters while allowing you to participate in the tale that they have laid out for you. There is also the really different commentary mode for a behind-the-scenes look at everything that goes into an indie video game. This is a really fun game that is currently available on Xbox game pass Ultimate so be sure and check it out before it is gone.