Whether it started with the spread of a virus or by the evil deed of a witch, Zombies have been one of the main villains in the movies featuring post-apocalyptic dystopia. Zombies are living deads who have been infected by the Zombie virus that creates an unquenchable hunger for human flesh in humans. Zombie apocalypse movies generally contain a very tense atmosphere that will give you a rush of adrenaline. So let's take a look at the Top 5 Zombie Apocalypse Movies.  
5. Pride and Prejudice and Zombies (2016)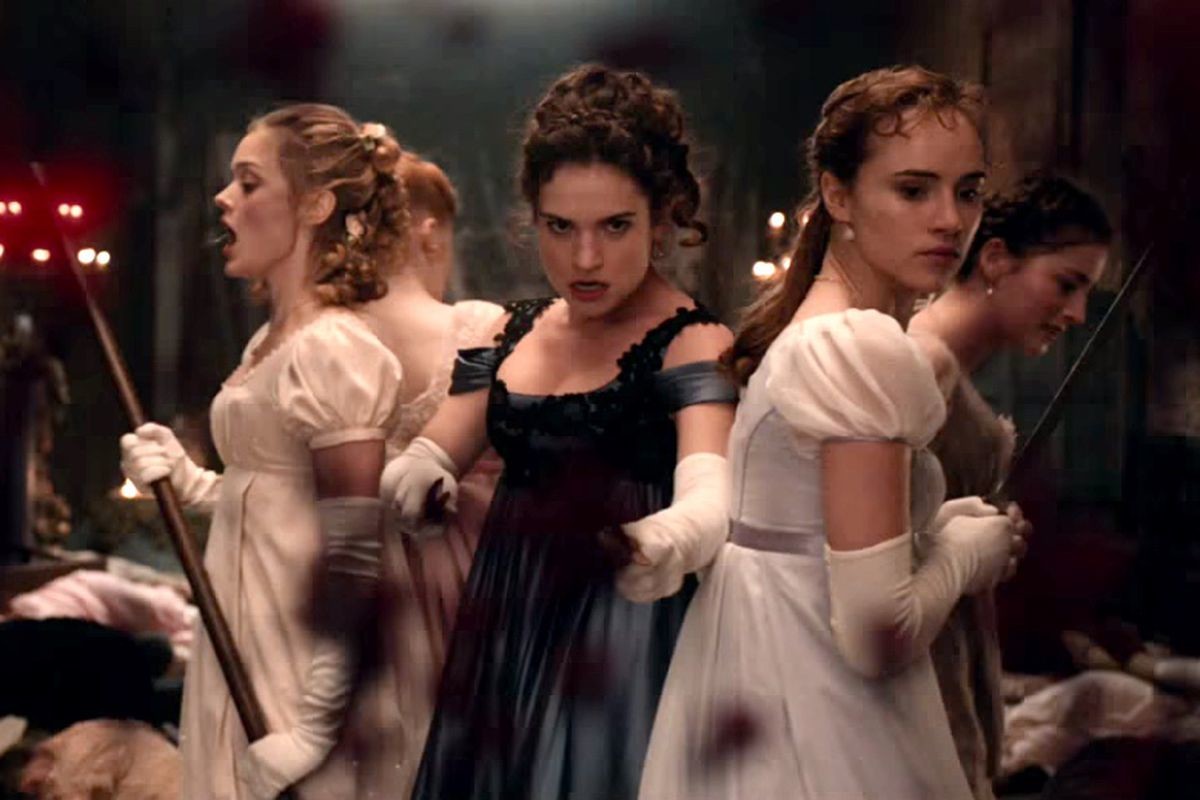 IMDb Rating: 5.8
Director: Burr Steers (Also Directed 17 Again)
Star Cast: Lily James, Sam Riley, Lena Headey
Platform: Amazon Prime Video
We all know about Jane Austen's classic novel Pride and Prejudice, right? Imagine, what if there were zombies at that time? What if the 5 Bennet sisters have to fight with zombies along with finding a suitable husband? 
Pride and Prejudice and Zombies is a romantic comedy movie based on a zombie apocalypse plot. This movie is highly enjoyable and entertaining. And you know what? Lena Heady (Cersei Lannister in Game of Thrones) is in it!
Fun Facts:
Lily Collins

was offered the part of

Elizabeth Bennet

before it landed to Lily James.

David O. Russell

was originally selected as the director of the movie.
Pride and Prejudice and Zombies 2016 trailer:

4. Shaun of the Dead (2004)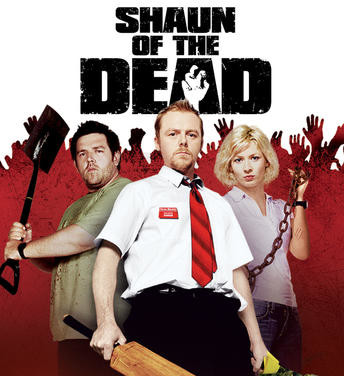 IMDb Rating: 7.9
Director: Edgar Wright (Also Directed Scott Pilgrim vs. the World, Baby Driver)
Star Cast: Simon Pegg, Nick Frost, Bill Nighy
Platform: Starz Play Amazon Channel
Shaun of the Dead is a comedy movie that starts with a zombie apocalypse. Unlike zombies in other movies, this movie's zombies are really slow. They don't run. They just walk around and attack people. The comedy bits are really funny. So if you are having a bad day and need a feel-good movie to watch, this one is a fine choice for a Zombie Apocalypse Movies.
Fun Fact:
According to

Quentin Tarantino

, this is one of the top 20 movies since 1992.

This movie was a huge success at the box office.
Shaun of the Dead (2004) Trailer: 
3. Warm Bodies (2013)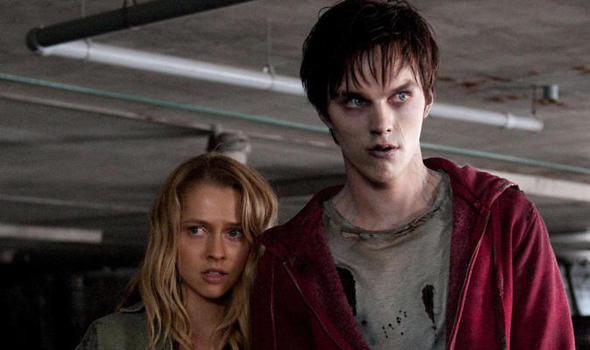 IMDb Rating: 6.8
Director: Jonathan Levine (Also Directed 50/50)
Star Cast: Nicholas Hoult, Teresa Palmer, Dave Franco
Platform: Amazon Prime Video
Warm Bodies is a romantic zombie movie. But it is nothing like Pride and Prejudice and Zombies because in this movie love happens between a zombie hunter and a zombie. 
In Warm Bodies, the main reason behind zombification was shown to be radiations. Julie is a zombie hunter who gets stuck in an area full of zombies and R is the zombie who helps her to get out of there. This movie shows that love and opportunity can defeat the deadliest virus in the world.
There are a lot of hidden Romeo and Juliet hidden references in the movie. Watch carefully to find out. 
Warm Bodies (2004) Trailer:

2. Zombieland (2009) and Zombieland: Double Tap (2019)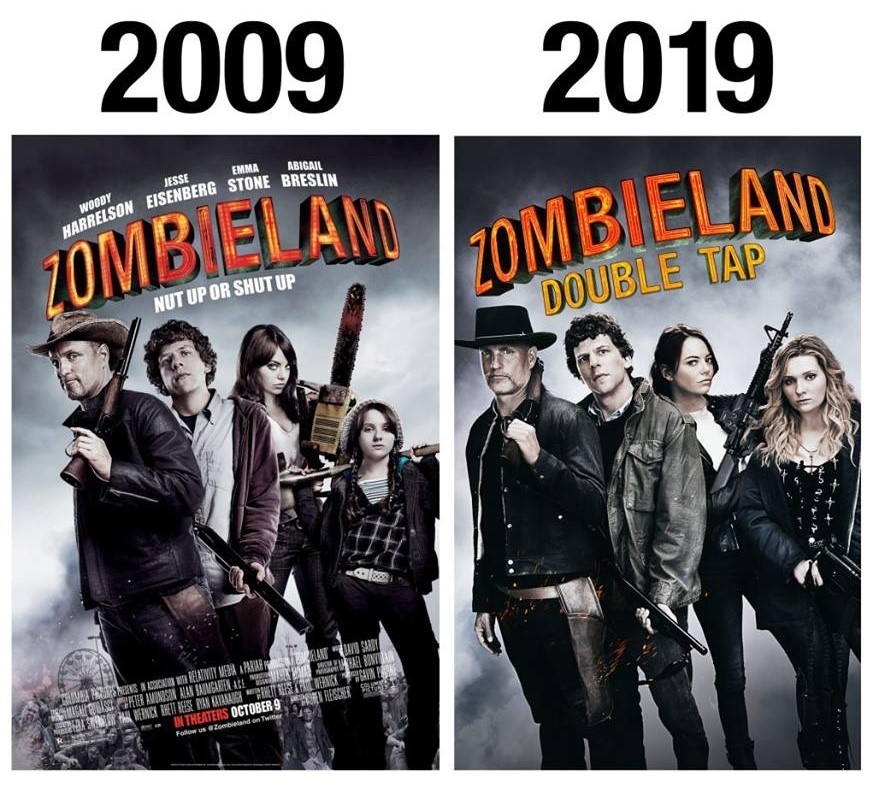 IMDb Rating: 7.6 & 6.7
Director: Ruben Fleischer (Also Directed Gangster Squad, Venom)
Star Cast: Jesse Eisenberg, Emma Stone, Woody Harrelson, Abigail Breslin
Platform: Netflix, Amazon Prime Video
Zombieland is one of the most popular zombie movies in Hollywood. The first movie starts with Columbus (Jesse Eisenberg) explaining his rules of how to survive from zombies. He is also on his way to go to Ohio where he thinks he will be safe from these immoral enemies. And there, on the road, he meets Tallahassee (Woody Harrelson) and then the others.
Both the Zombieland movies are very entertaining. The movies are funny and at the same time, they will show you how four complete strangers come together and bond as a family in a time of crisis.
Fun Facts:
All four main actors and actresses are

Oscar nominees

.

Emma Stone

is the only Oscar winner though.

Zombieland (2009) was shot in only 42 days.

All four main characters are named after cities of 4 different states in the USA.

The sequel was released 10 years after the first movie.
Zombieland (2009) Trailer:

Zombieland: Double Tap (2019) Trailer: 

1. World War Z (2013)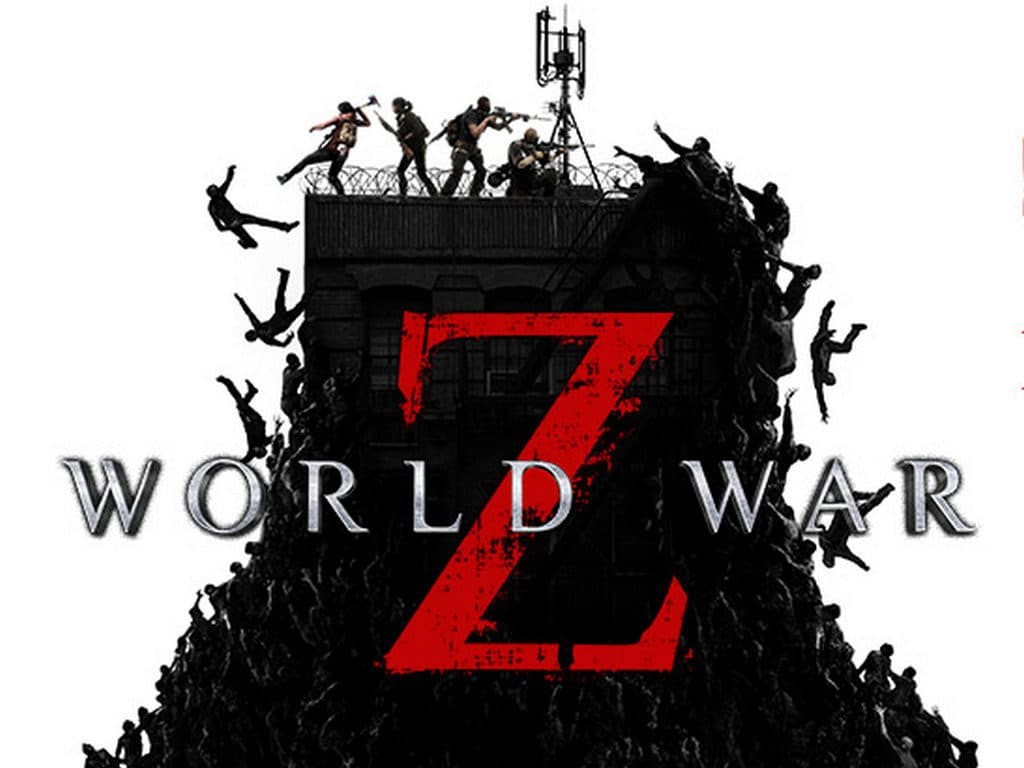 IMDb Rating: 7.0
Director: Marc Forster (Also directed Monster's Ball, Finding Neverland, The Kite Runner, Quantum of Solace)
Star Cast: Brad Pitt, Ruth Negga
Platform: Cineplex
World War Z shows some specific details about zombies. Like it will take only a few seconds for a person to turn into a zombie after a zombie bites him/her. Also, zombies don't attack people who are infected with harmful viruses.  World War Z is the first zombie movie done by Brad Pitt. He chose to be in this film because his kids love zombies. The movie is very nerve-wracking and will give you a good adrenaline rush. 
Fun Facts:
Till 2013, this was the highest-grossing movie in Brad Pitt's career.
World War Z (2013) Trailer:  

Final Thoughts on Top 5 Zombie Apocalypse Movies
Hopefully, the Zombie apocalypse will never come true. I mean the COVID pandemic is one thing, but zombies? And by the way, don't you think the nightwalkers in Game of Thrones are kind of like zombies too? 
This was our list of the Top 5 Zombie Apocalypse Movies. Hope you will like it. Happy Watching!!!