Star Wars Smuggler's Bounty was a subscription box by Funko featuring exclusive Star Wars collectibles, apparel, and accessories.
The November 2015 Smuggler's Bounty box was the 1st Smuggler's Bounty box and the 5th Funko subscription box overall. The theme was The First Order.
The Star Wars franchise, in conjunction with Funko, has put together a subscription box featuring exclusive Star Wars themed merchandise. These are sent out every other month, with themes focused on different areas of the Star Wars universe. The box's debut theme was The First Order.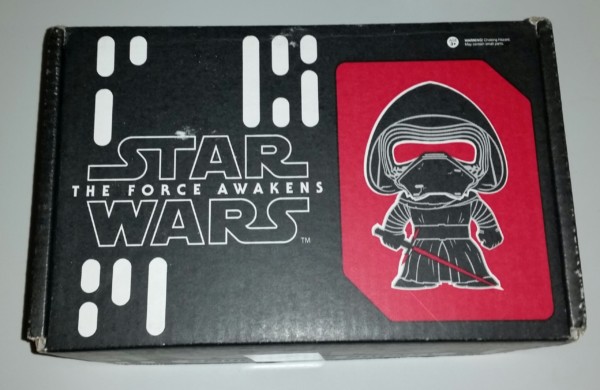 What's Inside?
Captain Phasma Chrome Pop! bobble-head figure
Tie Fighter Pilot chase Pop! bobble-head figure
 First Order Snowtrooper t-shirt
First Order Stormtrooper lanyard
Tie Fighter patch
Kylo Ren pin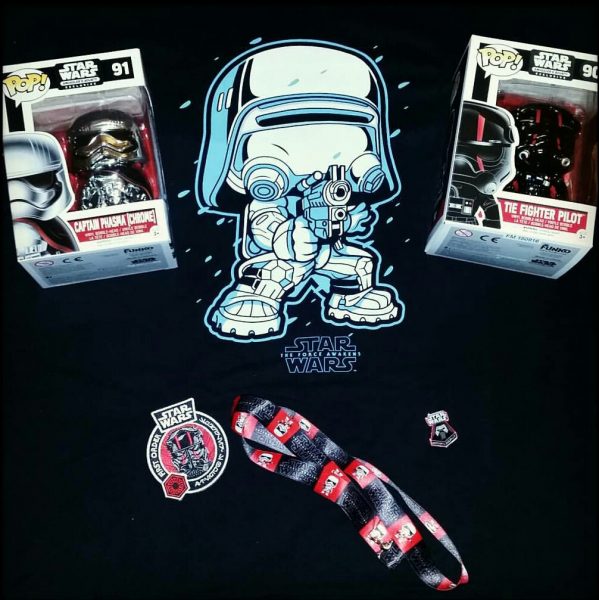 After posting the contents photo on my Instagram, one user mentioned that I had the chase version of the Tie Fighter Pilot (the red detailing on it makes it an exclusive item in comparison to the regular one, which is all black). They also asked if I wanted to trade with them for another figure. I never replied since I didn't plan to. The main reason I jumped on this box was because of the Captain Phasma figure. Also, after checking out what others received in their boxes, there were actually different shirts distributed (Stormtrooper, Snowtrooper, Kylo Ren, and Captain Phasma). Man, I would have loved to get that Captain Phasma shirt!
When Smuggler's Bounty was offered by Funko, boxes were released in January, March, May, July, September, and November around the middle of each month. With Amazon, boxes were released in February, April, June, August, October, and December around the end of each month.
Each box contain two exclusive Pop! vinyl bobbleheads from the upcoming film Star Wars: The Force Awakens, as well as a host of other surprises perfect for fans on both sides of the Force. The first box's design, previewed below, features the villainous Kylo Ren (in Pop! form) and Death Star-esque vertical lines for a First Order-approved look.
Total value for the items in each box is around $50, but the cost of the subscription is $25 plus shipping, handling, and tax. The next theme set to release next month is The Resistance. Check out their site if you'd like to join before it closes on 01/15/16. I enjoyed the variety of items that were included in this box, so I'll surely stick around for the next one. BB-8 figure or t-shirt, maybe? Keeping my fingers crossed!