Not everybody has the patience to finish a long series. Some of us may feel it's too bothersome to start watching a long TV series like Breaking Bad or Game of Thrones. There are some great TV series with fewer episodes (no more than 10 total) with great plot and characters that you can binge-watch and finish within a day. That's why I have come up with a list of 5 of the best TV Mini-Series to binge-watch, that will totally be worth your time.
5 Best TV-Mini Series to Bing-Watch
5. Unbelievable (2019)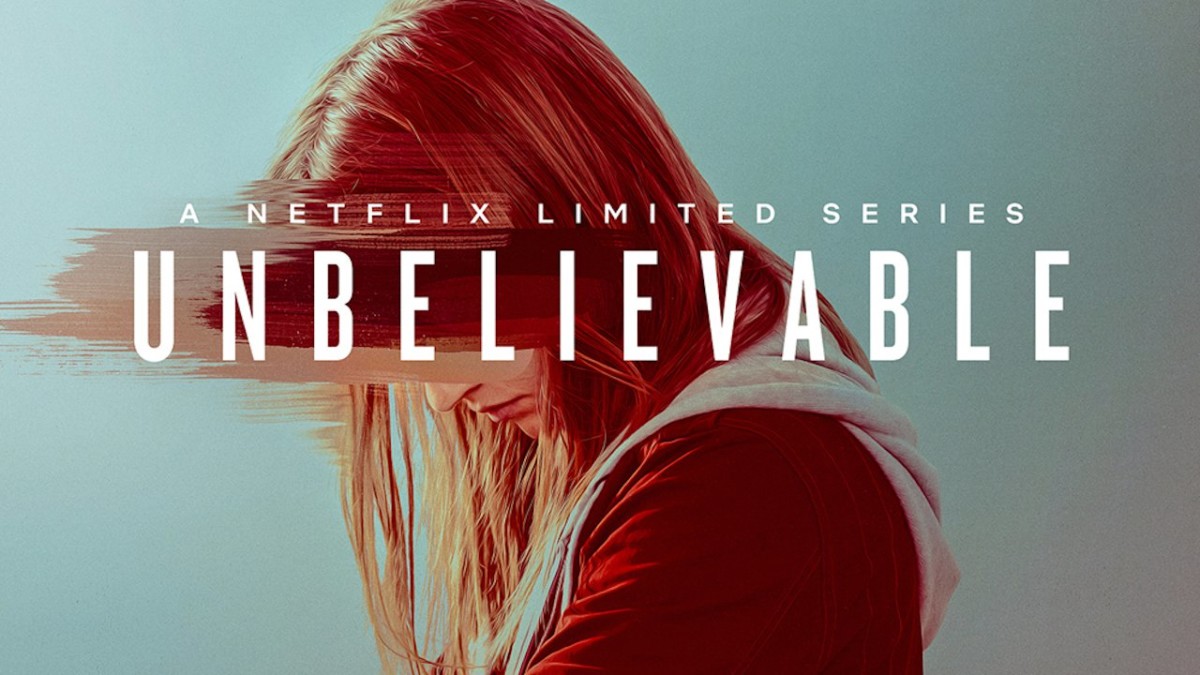 IMDb Rating: 8.4
Episode Number: 8
Star Cast: Kaitlyn Dever, Toni Collette, Merritt Wever
Platform: Netflix
The world is really a horrible place. We see serial rapists in movies and TV series and sigh in relief thinking it's just on the screen; it's not real. Unbelievable is a TV mini-series that portrays the activities of a real-life serial rapist. A rapist that leaves no trace, who is so careful that his existence almost feels unbelievable. What you will learn from this TV show that there is no fixed range of spectrum of how a rape victim deals with the trauma.
All the episodes of this series are made with great professionalism. Though it is a series about serial rape, it does not show any serious violence, nudity, or gore.
Awards and Nomination: 
Unbelievable was nominated in 4 categories at the Golden Globe 2020 but sadly did not win any award.
Fun Fact: 
The real name of this series' serial rapist is Marc Patrick O'Leary. He is known for Washington and Colorado serial rape cases. And for his crime, he was sentenced to a total of 396 years of prison in the state of Colorado and Washington.
Unbelievable (2019) Trailer:
4. The Queen's Gambit (2020)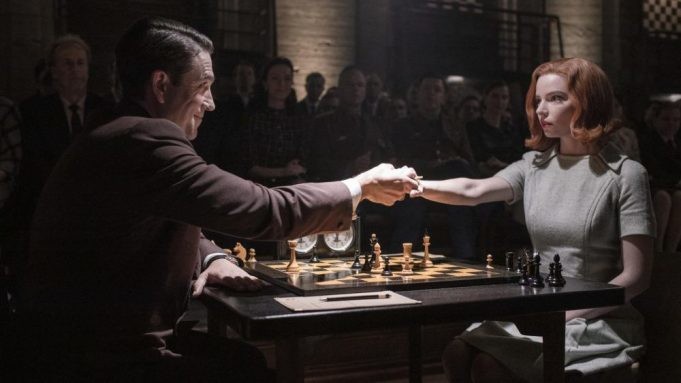 IMDb Rating: 8.6
Episode Number: 7
Star Cast: Anya Taylor-Joy, Thomas Brodie-Sangster, Harry Melling
Platform: Netflix
The Queen's Gambit was one of the greatest highlights of 2020. This series tells the story of an introverted chess prodigy Beth Harmon who rose to fame excelling at every game played. But reputation comes with some of its own disadvantages and it is too easy to give up to temptations.
With Anya Taylor-Joy's wonderful acting along with the richness of the story, The Queen's Gambit has earned the approval of both the critics and the audiences.
Awards and Nominations:
Anya Taylor-Joy has won both an

Emmy

and a

Golden Globe

for her role of Beth Harmon in The Queen's Gambit.

The series also won in the category of Best Television Limited Series, Anthology Series, or Motion Picture Made for Television at the Golden Globe 2021.
Fun Facts: 
This series is an adaptation of the coming of age novel written by

Walter Tevis

.

The Queen's Gambit: End Game (2020), the series finale episode is the

highest-rated episode on Netflix

.
The Queen's Gambit (2020) Trailer: 

3. When They See Us (2019)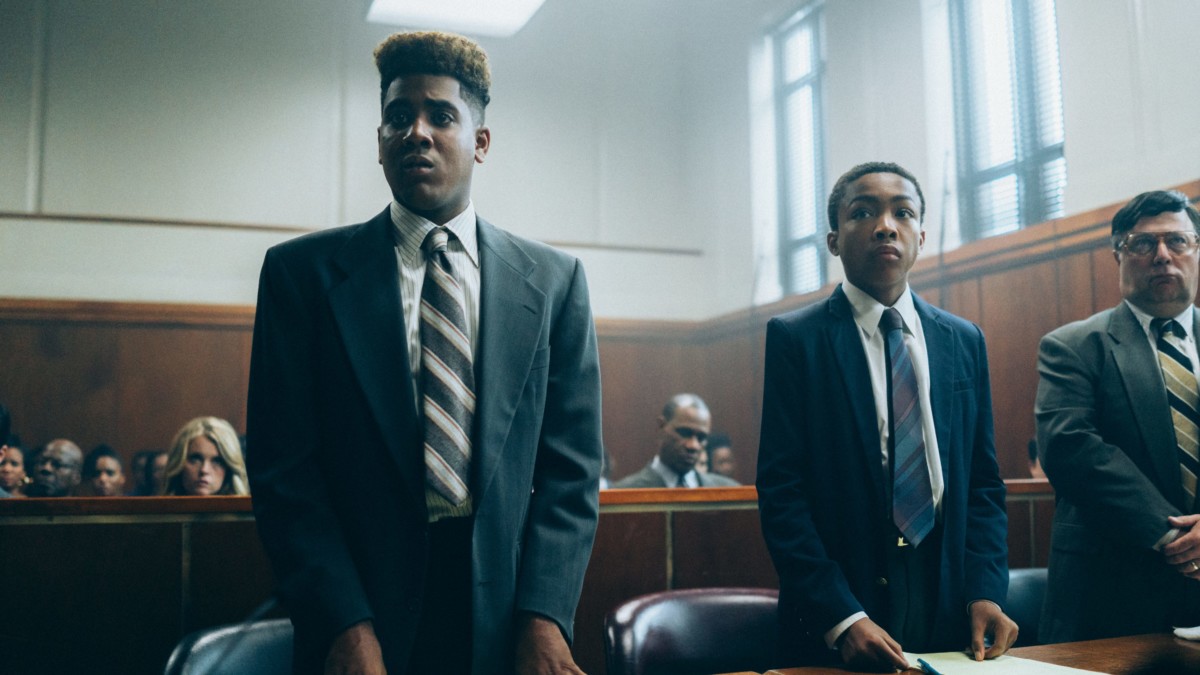 IMDb Rating: 8.9
Episode Number: 4
Star Cast: Asante Blackk, Caleel Harris, Ethan Herisse
Platform: Netflix
This 4 episode TV mini-series will make you cry in anger and sadness. When They See Us is a TV series about The Central Park 5. If you do not know about The Central Park 5, In 1989, a jogger was raped and physically hurt in Central Park, New York. For this crime, 5 young and innocent, black teenage boys from Harlem were wrongfully accused and sentenced to prison when they had nothing to do with the case. Life was not easy for them after they got released from prison either until they were proven innocent. This series will really make you question if the law system is actually fair or not.   
Awards and Nominations: 
This series was nominated in 16 Primetime Emmy awards categories and won in two of them.
When They See Us (2019) Trailer:
2. Chernobyl (2019)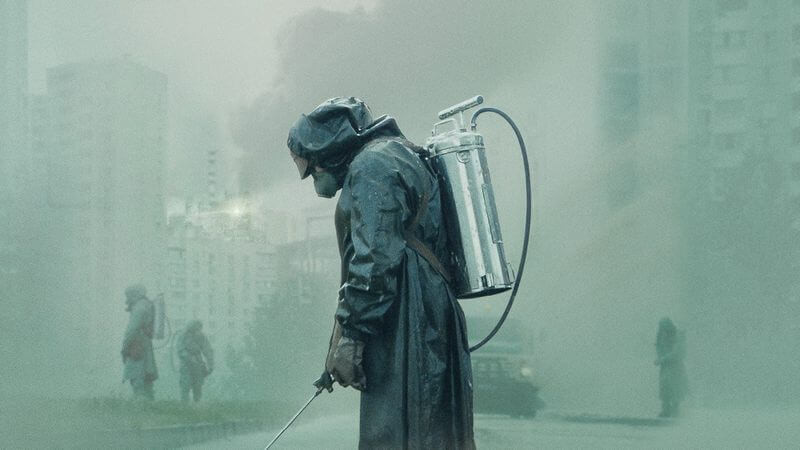 IMDb Rating: 9.4
Episode Number: 5
Star Cast: Jared Harris, Jessie Buckley, Stellan Skarsgård
Platform: HBO Max
Though the genres don't match at all, Chernobyl was like a breath of fresh air after the disappointment of Game of Thrones season 8. Now, some of you might think a historical series will bore you. Chernobyl is a series that will hold your attention from beginning to end without any fluctuation. It is a real-life story about how the ignorance of a person led to a catastrophic situation that caused the death of thousands of people over the course of time. An accident that caused more damage than an atom bomb could. But is that person solely responsible? Or is the supreme authority involved as well. After watching this series, you will realize a person's death could not be more impactful than Valery Legasov's suicide.
Awards and Nominations:
Chernobyl was nominated for 4 Golden Globe awards and won 2 of them.
Fun Facts:
The town

Prypyat

stands still the same since 1986 as nobody lives there.

It will take

180 more years

for Chernobyl to become a safe habitat for humans.

The female scientist

Ulana Khomyuk

does not exist in real life. There was a team containing 26 scientists that helped Valery Legasov to find out the real reason behind the nuclear explosion. Her character is a representation of that team.
Chernobyl (2019) Trailer:

1. Band of Brothers (2001)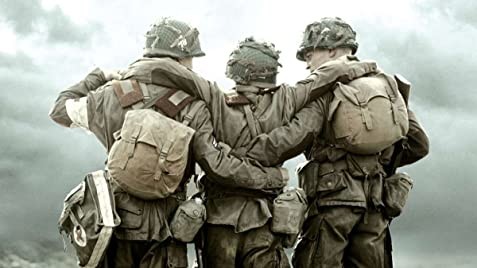 IMDb Rating: 9.4
Episode Number: 10
Star Cast: Donnie Wahlberg, Dexter Fletcher, Michael Fassbender, Tom Hardy
Platform: HBO Max
If you like war movies like Saving Private Ryan, this series is for you. Band of Brothers portrays the story of Easy Company of the U.S. in the time of World War II with utmost perfection. The wartime violence, brotherhood, friendship, and tragedy were so outstandingly manifested in this series that you will not be able to take your eyes off the screen for a minute.
Awards and Nominations:
Band of Brothers was nominated in 3 Golden Globe categories and won in 1 of them.

This TV mini-series was nominated in 19 Primetime Emmy categories and won in 6 of them.
Fun Facts: 
Simon Pegg

,

Dominic Cooper

,

James McAvoy

,

Jimmy Fallon

, and

Colin Hanks

(Tom Hanks's son) appear in this series.

This series shares the same war cinematography as

Saving Private Ryan

(1998).

This is the first screen credit role of

Tom Hardy

.

It is one of the most expensive TV shows ever made.

Tom Hanks

directed one of the 10 episodes.
Band Of Brothers (2001) Trailer:

Final Thoughts on 5 Best TV Mini-Series to Binge Watch
So this was the list of the 5 best TV mini-series to binge-watch. Sometimes we don't have a lot of time to watch or commit to an entire many-season series and with these mini-series, you don't have to. Now is a great time to stay at home and finish these wonderful mini-series titles. Happy Binge Watching!!!