Let's get started on this The Witcher 3: Wild Hunt Complete Edition (Next-Gen) review.
What is The Witcher 3: Wild Hunt Complete Edition (Next-Gen)?
The Witcher 3: Wild Hunt Complete Edition (Next-Gen) is a re-release of The Witcher 3: Wild Hunt, an action role-playing game. The game is set in a fantasy world and follows the story of Geralt of Rivia, a witcher (a genetically enhanced monster hunter) who is searching for his missing adopted daughter.
It includes the base game and all of the expansion packs and downloadable content (DLC) that were released for the game. The expansion packs are titled "Hearts of Stone" and "Blood and Wine" and add new stories, characters, and features to the game. The Complete Edition also includes all of the updates and improvements made to the game after its initial release.
The next-gen update is included for free in the complete edition of the Witcher 3
But is the Complete Edition (Next-Gen) Worth a visit for new and veteran users?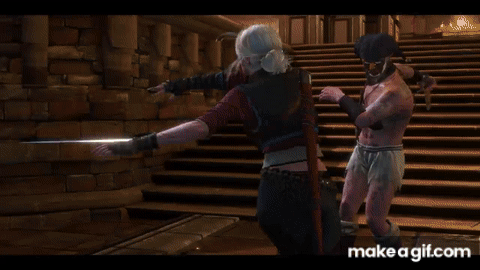 Who Makes The Witcher 3: Wild Hunt Complete Edition (Next-Gen)?
The Witcher 3: Wild Hunt Complete Edition (Next-Gen) is made by CD Projekt. They are a Polish video game developer and publisher based in Warsaw, Poland. The company was founded in 1994 and is best known for developing the Witcher series of games, based on the fantasy novels by Andrzej Sapkowski.
Which Platforms is The Witcher 3: Wild Hunt Complete Edition (Next-Gen) On?
The Witcher 3: Wild Hunt Complete Edition (Next-Gen) is available on Steam, Gog, and Epic for PC and Xbox, Playstation, and Nintendo Switch for console.






The Witcher 3: Wild Hunt Complete Edition (Next-Gen) Tutorial
After a thrilling intro cinematic, the game will start with the famous scene of Geralt in the bathtub. A few moments later you will be presented with the option to start the very detailed tutorial.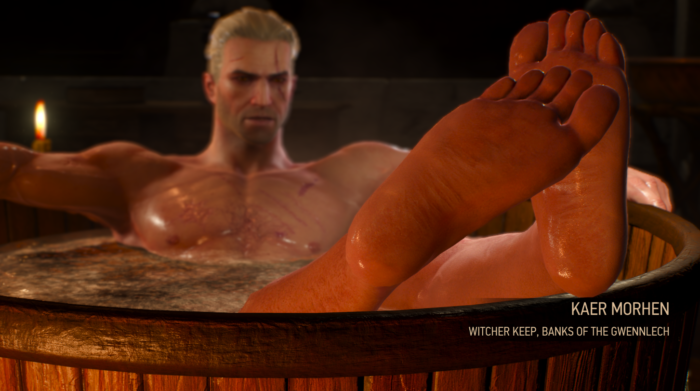 The Witcher 3 Next Gen starts off with a basic tutorial. It is built right into the story. You have the option to review certain parts or all parts of how to navigate this world. It will appear as things like Get a refresh on Combat? If yes you will play out a scene fighting with Ciri and the witcher crew, if no you will advance to the next scene. This is a great little refresher if you haven't played the game since it was released.
The Witcher 3: Wild Hunt Complete Edition (Next-Gen) Gameplay Review
The Witcher 3: Wild Hunt Complete Edition continues in this third installment as a role-playing hack-and-slash video game. Although this is the third in the series, you will not need to have played previous versions of the Witcher series to enjoy this game. A little background never hurts though.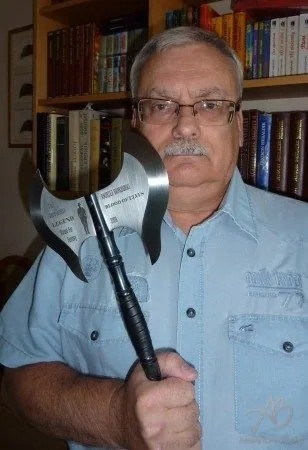 The Witcher world is a fantasy based on a book by Polish author, Andrzej Sapkowski, seen above there. It is also based on the extremely popular Netflix series that is going into its 3rd season. It is based on this exact game so if you've seen that you also might be a bit familiar with what's going on here. If you are a fan of the TV show you will get a lot more understanding of the backstory playing through The Witcher 3.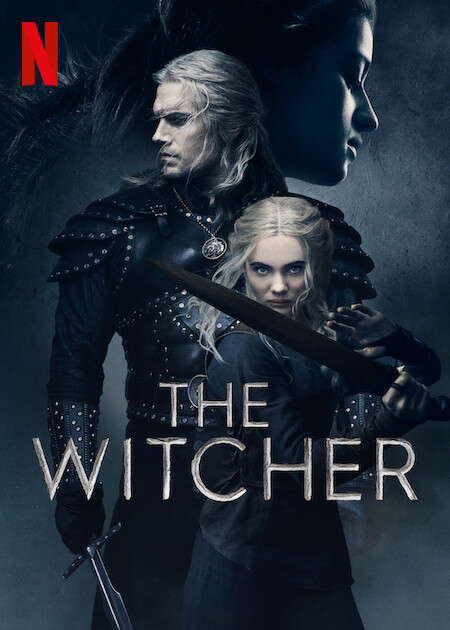 For everyone else, You play as Geralt, a "witcher" – A monster hunter for hire that has been gifted with unnatural powers. You will have to make many moral choices throughout your gameplay, and those choices can sometimes have quite delayed but often massive results.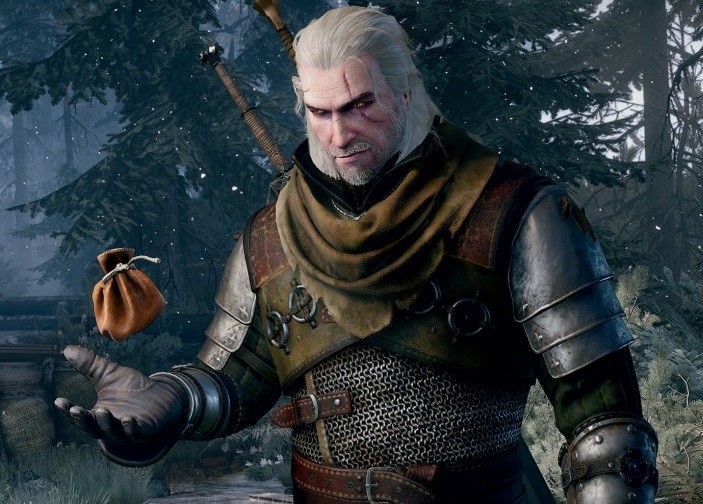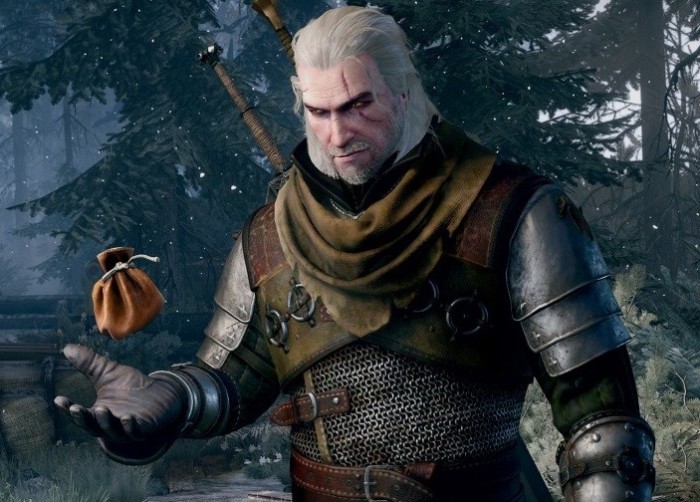 After you finish the tutorial, you are able to start exploring a bit. If you've played the series before you understand that many of the side 'optional' missions help to make you able to complete the main storyline. None of that has changed. Help that old lady with her missing pan or go kill some wild dogs? I suggest you choose both. Do all the things. These small side quests can have a massive impact on things that happen later on.
Besides the storylines and random side missions, the fighting is impressive. Although fights can include almost every button on the controller to fight properly, it turns out to be quite simple once you get the hang of it. Battle scenes are graphic and fulfilling.
Although button smashing will get you by, you will find with some time it is easy to navigate some of the more complex moves, parries, and magic. I found there was a good mix between quests and battles and was fully entertained. The combat system is deep and satisfying, and the use of magic, or signs, adds an additional layer of strategy.
One of the game's highlights is its beautiful and detailed open world, which is filled with a wide variety of landscapes, towns, and secret locations to explore. The world is full of interesting characters, side quests, and activities that give the player plenty of opportunities to engage with the world and its lore. The expansions "Hearts of Stone" and "Blood and Wine" add even more content to the game, including new stories, characters, and features.
Take your time and explore all the detailed side missions, world, and storylines. You will see scrolling fields, shambled towns and huts, and day/night with random weather cycles. The world is big. Bigger than you are thinking.
There are a few new elements in the Witcher 3 from the previous Witcher series, including combat on horseback, swimming underwater(with the ability to collect herbs), using a crossbow, and most importantly the ability to use "witcher sense" a kind of supernatural private investigate vision that allows you to follow footprints or find loot.
Gwent The Card Game
You also get to play a card game Gwent, at a certain point that was quite good, even though the first play through I failed miserably. It has got a similar feel to Magic The Gathering and is a nice break from the missions.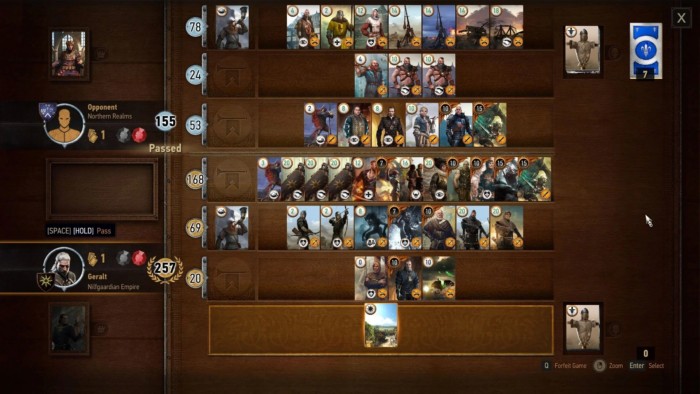 "Invented by dwarves and perfected over centuries of tavern table play, Gwent is a game of initial simplicity and ultimate depth, something beloved by both road-weary travelers during long nights around the campfire and elegant nobles looking to liven up dragging dinner parties."
On consoles, there is a faster load time with this edition. On all editions, you get a much higher level of detail in the graphics.
The Witcher 3 also allows you to use a bunch of community-made mods if you are into that kind of thing, including specific ones made for this specific edition of the game.
The Witcher 3: Wild Hunt Complete Edition Next Gen Update – Graphics and Sound
And this is the meat and potatoes of the Next Gen Update. The Witcher 3 Next Gen Graphics upgrade is actually quite noticeable. The game looks absolutely beautiful and brings it from a "somewhat aging game" into the Next-gen console and PC experience. It looks fresh, bright, and beautiful. Real-time ray tracing and ambient occlusion are a big upgrade here as well. Console players can now play at 60 FPS instead of the previous 30 FPS.
Overall there are additional textures, shaders, shadows, and more people hanging out in the crowd you see on screens than in the previous versions.
One of the larger upgrades was the ability to filter things that you see on the game map. You can now toggle the settings to your heart is content for things like show-only quests, or show-only merchants. In the previous version, there could be a lot of clutter on the map so this is a great help.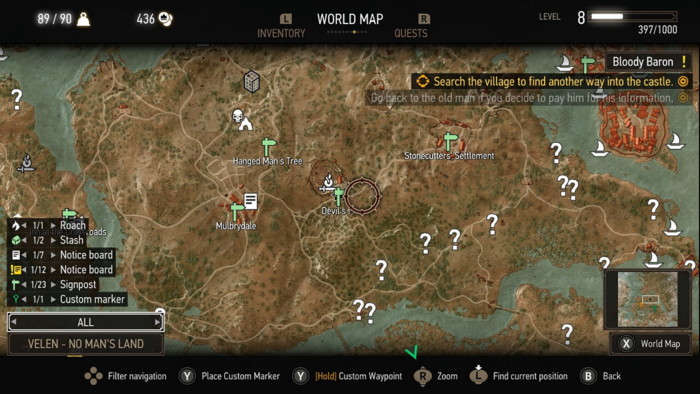 There is also now the ability to do a quick sign casting. You can use the numbers on your keyboard to cast the different signs or use a two-button combination on console. You also have the option to leave the old menu sign system enabled.
How to Get Netflix DLC Witcher Armor
There is also a new DLC quest available that is related to the popular Netflix series. By completing a side quest, players can unlock Geralt's weapon and armor from the Netflix show to use in the game.
To begin this quest, players should be approximately level 15 and have completed the quest called "The Eternal Fire's Shadow." To start this quest, players should go to Velen and locate The Devil's Pit, which is near the Hanged Man's Tree marker in the southeast region. Once there, players should speak to an Eternal Fire Priest near a cart, who will ask them to enter the Devil's Pit.
Completing the quest "In The Eternal Fire's Shadow" will unlock the "Scavenger Hunt: Forgotten Wolf School Gear" quest, which will lead players to the Netflix armor set based on Henry Cavill's gear.
Who Will Enjoy Playing The Witcher 3: Wild Hunt Complete Edition (Next-Gen)?
The Witcher 3: Wild Hunt Complete Edition (Next-Gen) is rated M for Mature. There is blood and gore, intense violence, nudity, strong language, strong sexual content, and plenty of uses of alcohol. This firmly places it in the 17+ category.
This is definitely considered to be one of the best RPG, open-world, fantasy games ever made. If you like RPGs and you somehow haven't played the Witcher 3 yet, you really need to get it!
What Games are similar to The Witcher 3: Wild Hunt Complete Edition (Next-Gen)?
This is one of the most popular RPG's of all time. Similar games are Elden Ring, Assassin's Creed Odyssey, and Horizon Zero Dawn.
How long is The Witcher 3: Wild Hunt Complete Edition (Next-Gen)?
That is one of the best parts of the Witcher 3. There are endless hours of gameplay here. Countless stories to play through and unlock and side missions. A regular playthrough is 56 hours but some estimations. For full completion, all achievements, and all DLC you are looking at 200+ hours.
There is always more to explore.
Final Thoughts On The Witcher 3: Wild Hunt Complete Edition (Next-Gen) Review