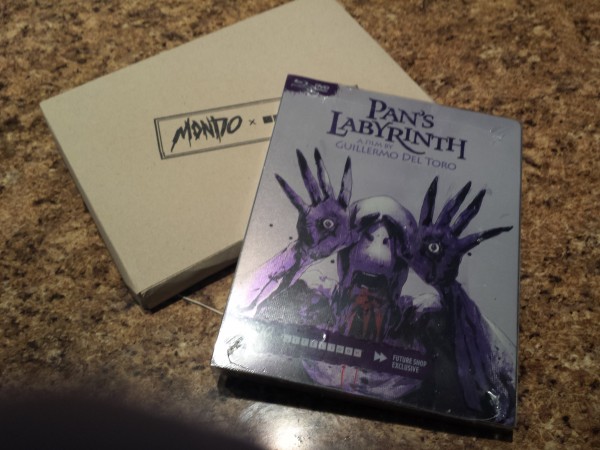 Best Buy Canada has recently signed a deal with Mondo to create an amazing steel book experience, Not familiar with Steel books or Mondo? These unique Blue ray and DVD experiences allow you to add some amazing artwork to your typical blue and plastic case movie collection.
Mondo is a group of artists who create posters for iconic films and TV shows. They have an online shop as well as a permanent gallery space in Austin, TX. They have partnered with Best Buy Canada to create several SteelBook DVDs. What is a Steelbook?  A Blueray/DVD in a metal case. The cases will have a "metal" cover and usually will have some amazing artwork on it. One of the additional features of the steel books are the ability to have both the BlueRay and DVD copy of the movies.The main thing is that they are limited editions, collectible and some are even numbered.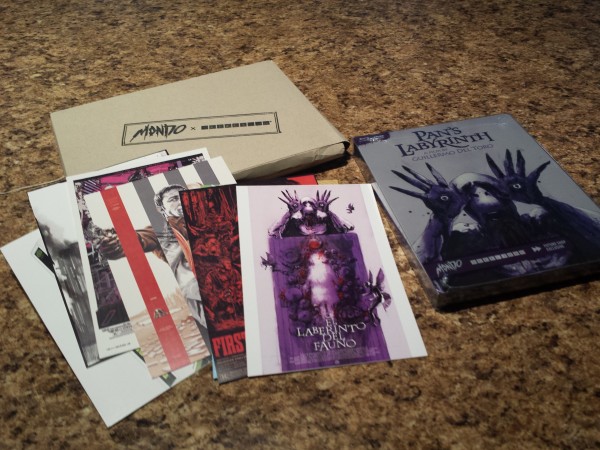 An artist creates a unique cover that is limited, numbered and obviously collectible. I received the amazing Pans Labyrinth movie. Look at the detail! It really is much nicer than the typical plastic DVD case. There are several special limited editions released under this Mondo/BestBuy partnership like Terminator 2. The artwork on T2 looks amazing! Other titles included in theMondo/BestBuy partnership are Drive, Looper, Boyhood, Rambo First Blood, and Dread. Some classic iconic films. ExMachina is another that has recently appeared on the scene. 
"We're excited to partner with Mondo to bring such an exclusive collectible Blu-ray offering to Canada," said Michael Yahn, merchandise manager, Best Buy Canada. "Each and every detail of these SteelBooks has been designed by Mondo with painstaking care, making them a hot item for any collector."
For the Movie collector who has everything, these limited editions are brag worthy. The art work is fabulous! If you are in the market for any of these movies you should check them out before they are gone forever.