Let's get started on this No Place Like Home Review.
What is No Place Like Home?
No Place Like Home is a cute, relaxing farming and collecting sim where you play as Ellen Newland.
The Earth has been all but destroyed by pollution and most people have left for Mars. Ellen decides to visit her Grandpa on Earth for the last time before she moves to Mars. However, things go wrong and she finds Grandpa missing and the farm completely destroyed!
You will repair the farms, make animal friends, decorate and repair the farm, and try and find Grandpa.

Who Makes No Place Like Home?
No Place Like Home is made by Chicken Launcher. This is their first and only game released.
Which Platforms is No Place Like Home On?
No Place Like Home is available on Steam.

No Place Like Home Controls
At this time in the Early Access game, there is no controller but only the mouse and keyboard are working properly.
I also very early on made a core switch to the in-game setting of Vacuum on Space to Left mouse button and water on space instead. Since you use the Vaccum button constantly and water only occasionally I feel this is a huge improvement.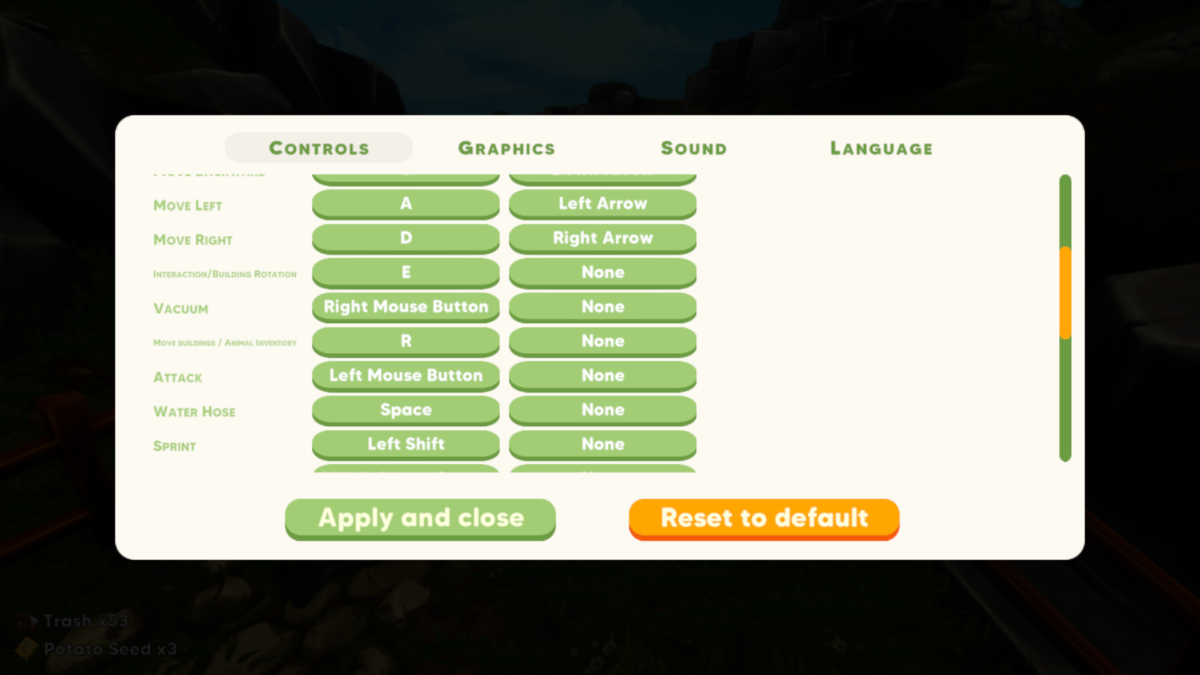 No Place Like Home Review Gameplay
As mentioned this game is still very much in Early Access. There is a lot going on in this game so let's go over it to see if No Place Like Home is Worth It for you.
No Place Like Home starts with a quick tutorial where you will figure out the basic movements, use your tools, and basic interaction of items.
The game starts with a basic quest presented to you by a chicken. You will then need to clear out the garbage piles in front of you on the farm to try and find the quest items.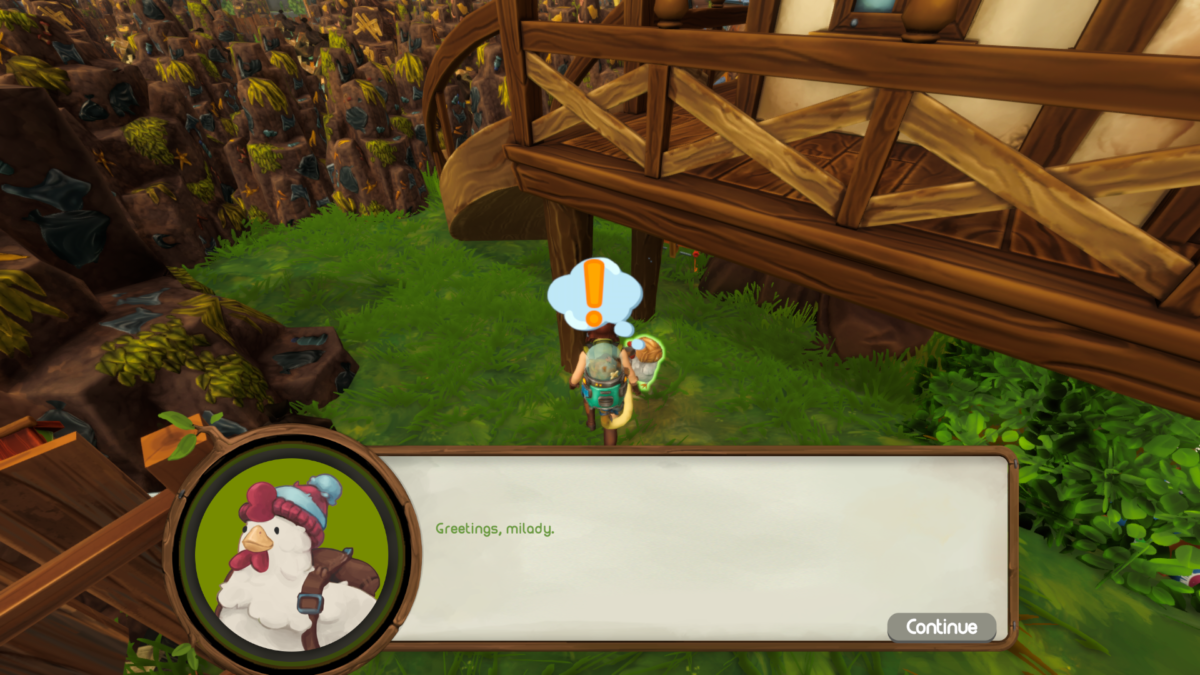 There is a lot of garbage. It will definitely take a while to clear everything out and find the items. This is very satisfying to have a nice cleaned-out farm section when you get there.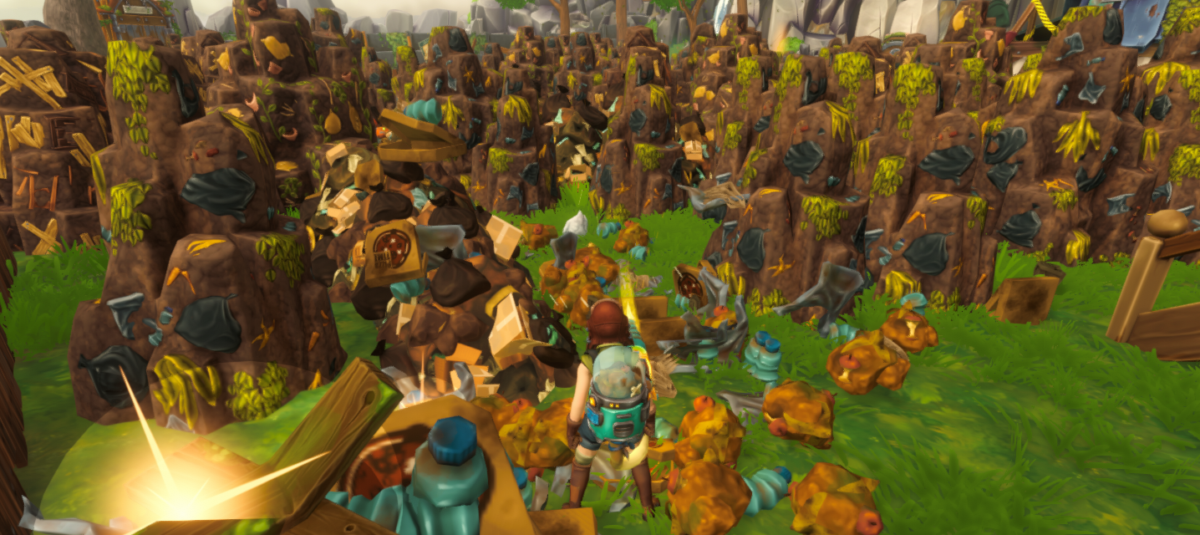 As you are cleaning out the trash you will also come across some bad guy robots. These guys can kill you if you take too much damage. You will simply respawn back at the house on a new day if this happens. The robots are pretty easy to kill unless a group of them gang up on you. Almost too easy.
Once the main farm section is cleared out you will have several different areas of the world to unlock, explore, and clean up.
There are several NPC that you will start to meet. All of them will have some interesting story elements and items you can purchase to unlock and upgrade your tools.
The game is very beautiful to look at. There is a lot going on and everything is stylish and whimsical.
There are definitely are a few issues. A game this complex requires a lot of checks for balancing and making sure you have all the materials required to complete the various quests. Sometimes it seem there was only access to a limited amount of materials to only do certain questions.
Who Will Enjoy Playing No Place Like Home?
No Place Like Home is currently not rated. I imagine it would be E for Everyone. There are some pretty simple fun themes here like farming and clearing garbage.
People who enjoy farming sims will enjoy this game.
What Games are similar to No Place Like Home?
This game is similar to other easy-going adventure and collection sims like Stardew Valley, Minecraft, or even The Good Life.
How long is No Place Like Home?
There are many hours of gameplay in No Place Like Home. My best guess at this time would be several hundred hours of gameplay in Adventure mode. As the Developers continue to add to the game more content is constantly being released.
Final Thoughts On No Place Like Home Review