Let's get started on this Evil Dead: The Game Review.
What is Evil Dead: The Game?
Evil Dead: The Game is a Co-op and PVP asymmetrical multiplayer horror game. Step into the world of the Evil Dead franchise and play as Ash William or his friends. You also can play a truly evil demon entity. Each survivor will have different strengths and weaknesses. Work together as a team to save humanity.
Explore, loot, find key items and manage your fear to win the match.
Does Evil Dead: The Game hold up?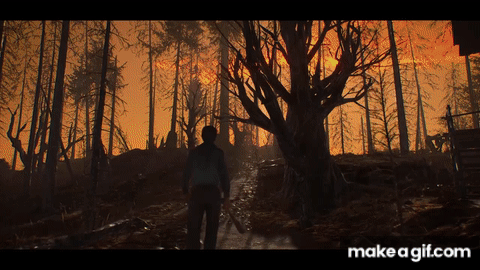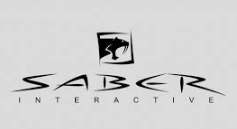 Who Makes Evil Dead: The Game?
Evil Dead: The Game is developed by Saber Interactive. They are a triple AAA game developer from the US. They have created many games including Warhammer 40,000: Space Marine 2, World War Z, SnowRunner, and many more
Which Platforms is Evil Dead: The Game On?
You can play Evil Dead: The Game on Playstation 4, Playstation 5, Xbox One, Xbox Series X, and Epic Game Store.



Evil Dead Game Tutorial
There is a tutorial for both the survivors and the demons in Evil Dead Game.
There is a clearly marked path for you to follow and large text boxes float at various points telling you what to do.
The tutorials slowly introduce you to the game's basics: finding items, following the various objectives, and fighting the bad guys and bosses.
Evil Dead: The Game Review Gameplay
The premise of Evil Dead Game is pretty straight from the movies. A Team of four Survivor players battles a Kandarian Demon player by activating and protecting the Necronomicon in 30 minutes.
Just a quick refresher for those not up to speed on the Evil Dead franchise….. The Kandarian Demon is an ancient demonic spirit that creates Deadites. Deadites are a type of parasitic demon that possess humans. The Necronomicon, also known as "The Book Of the Dead", can control and summon the Kandarian Demon and the Deadites. Just in case you were not up to speed on your Evil Dead lore.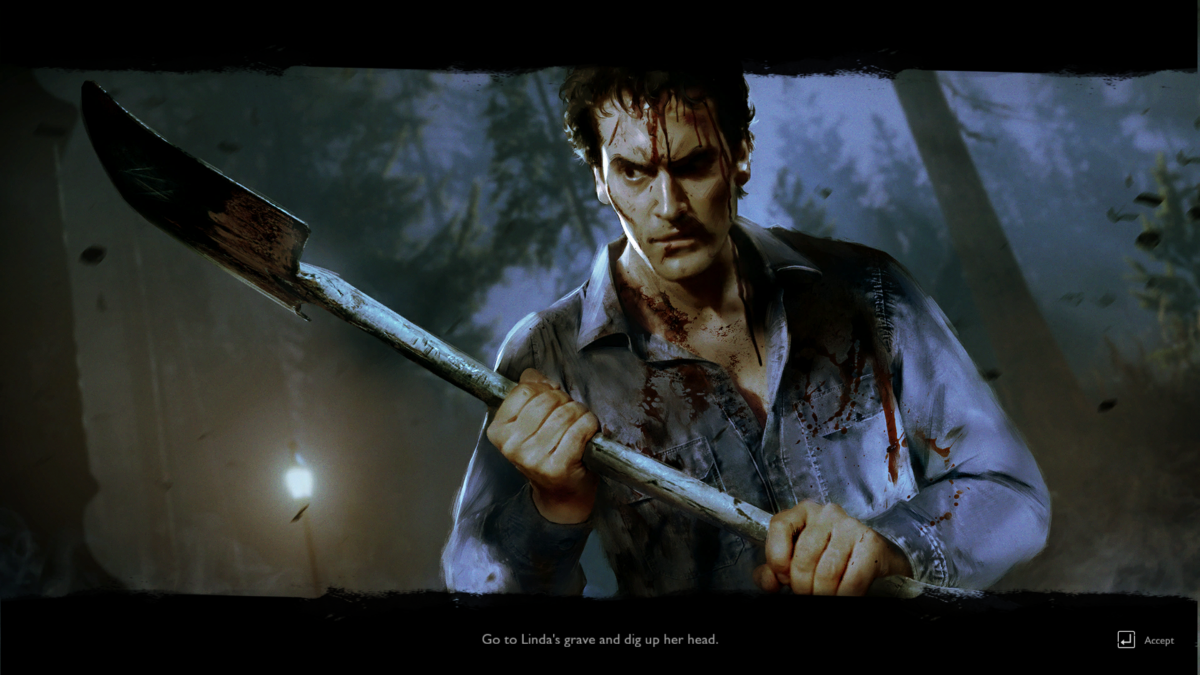 One of the great things about the Evil Dead game is the very obvious fan service to the franchise. The locations are accurate to the various movies and tv shows. There is a real sense of wonder walking around and coming across franchise locations you know so well. There are also so many quotes, and characters you love.
If you have never seen any part of Evil Dead, you can equally enjoy this game for the horror 4v1 that it is. It might just be a little harder.
How to Play Evil Dead The Game?
Each match starts in a random area on one of 2 maps that are filled to the brim with Evil Dead Franchise accurate locations. The two maps currently are Remington Rapids (the cabin map) and Cleaver County (Caravan Map). The maps are large and include tons of unique Evil Dead locations.
Things start with a Fortnite kind of style, searching houses and locations for weapons, ammo, matches, Pink F (leveling XP), and supply creates. If you veer too far from the group in your supply hunt, your fear level will rapidly start to increase. The Demon player will not know where you are during this time, but will be actively searching for you and can find you at any time. The Demon player will actively be leveling, sabotaging things, and trying to stop you.
After finding some initial supplies your group will need to make its way to 3 randomly generated key locations. First, you will need to find several pieces of a map found in randomly selected locations around the map. Sometimes these locations can be quite far away.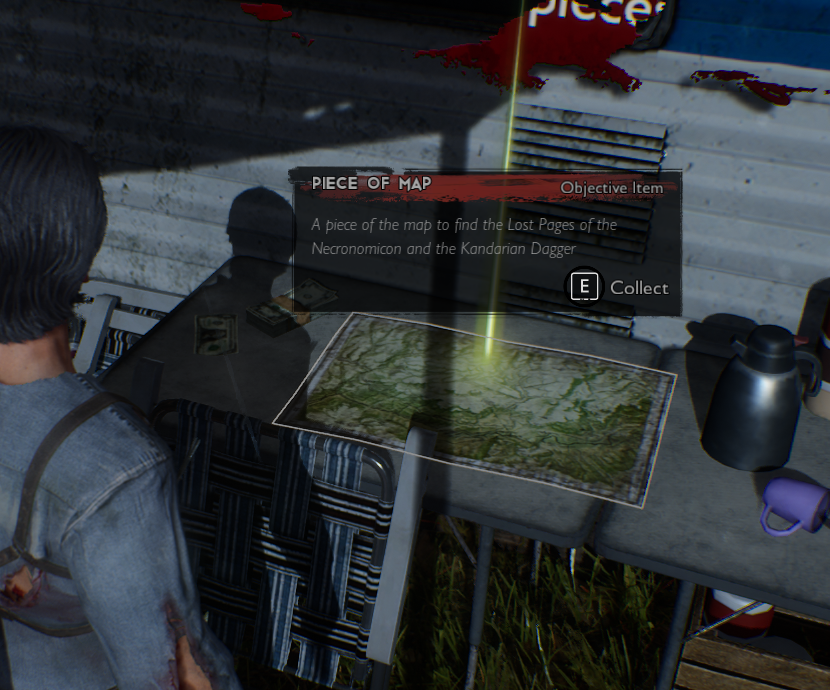 After your group finds all the map pieces, the next part of the mission is unlocked. Gather the Kandarian Dagger and the Lost Pages out of the Necronomicon. These two locations require you to head again to their spot and then battle the Demon in a 5-minute stand-off against waves of Deadites. Then you can collect the relic at that location and head to the other one for a repeat.
Finally, you will head to the Dark Ones who are guarding the book for a final battle and to protect the book, banish the demon, and win! This is repeated for every single game you play without variation.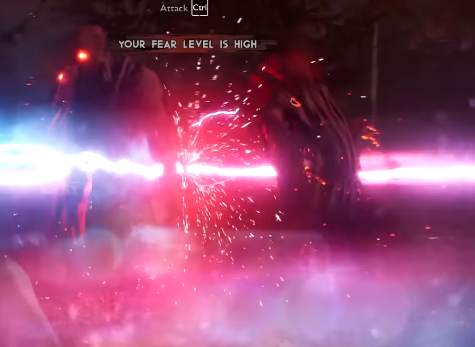 There is a lot going on in The Evil Dead game. After a few playthroughs, the concept becomes increasingly simple, yet still fun to return to with a group of friends.
One of the nice parts of the Evil Dead the game is that the survivors get to fight and fend for themselves. In many asymmetrical multiplayer horror games the survivors really only have the choice of running. Here you get to level characters, get different weapons and fight for all of humanity to win.
Each character has different benefits and abilities. You can tell when your team has a good mix of characters as things generally go much easier. If your teammates haven't grasped this concept yet, you may have a harder game. Running off by yourself will cause you to get feared, and likely picked off pretty quickly, very similar to Left 4 Dead style. You must stay together.
Evil Dead Campaign Mode
Besides the main game, there is also a solo-player campaign mode. You will need to beat these levels if you want to unlock all the different characters.
These modes are ok in themselves, pulling stories directly from the movies and tv shows, but they can be upwards of 30 minutes long and have no save points. That means one or two wrong moves, you'll be dead and repeat the entire experience. I found this campaign to be challenging. You will likely die a few times before you "get" the level and move to the next one.
This makes this section feel much less like a Campaign mode and more like "Challenges". Campaign mode, makes it seem like this is a good place to start, but it actually includes little of the core multiplayer game mechanics, beyond using the same locations.
If this was more correctly named, players would know this section will be hard and only for when they want that extra challenge.
A few issues with Evil Dead Game
As this is a brand new game, there are expected to be quite a few issues and there are. Evil Dead game at launch is frankly an unbalanced mess.
There have already been a few patches to try and address the unbalance issues, and I have to say on the most recent patch I think they actually made things worse. In previous games, you could win pretty much every match as a survivor, but now you are unlikely to even make it to the book. Still needs some tweaking.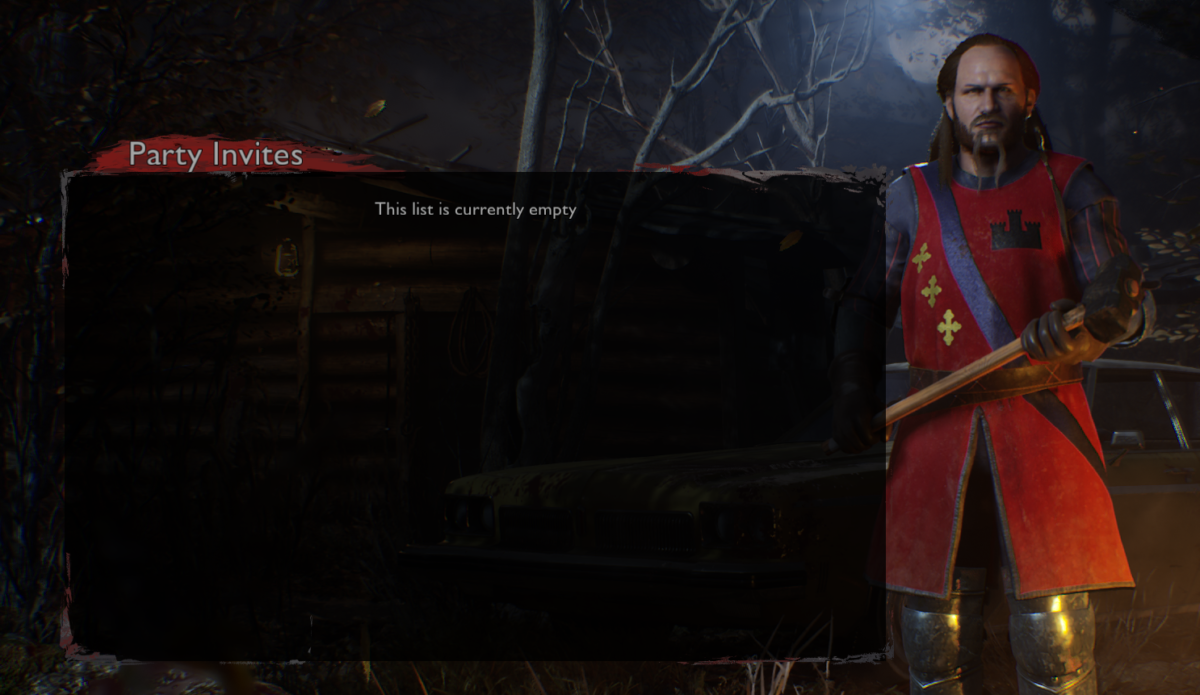 Matchmaking currently does not currently offer level-based matches. You can easily be playing against a level 25 player as a level 1 player. Many of the perks that happen when you level your characters make the game better. There is also no penalty for disconnecting so, you guessed it, people will disconnect frequently, both in the lobbies and during the match.
You currently need to invite friends manually, no importing from Epic friends list. After you are friends you have to invite your friends to a party after EVERY game and set up a new lobby each time. Not sure why this obvious lobby issue wasn't fixed before release but it's annoying. There is also no pop-up in-game that you have been invited to a party, just a small ! mark, so you basically need to be communicating offsite with friends to set this up effectively.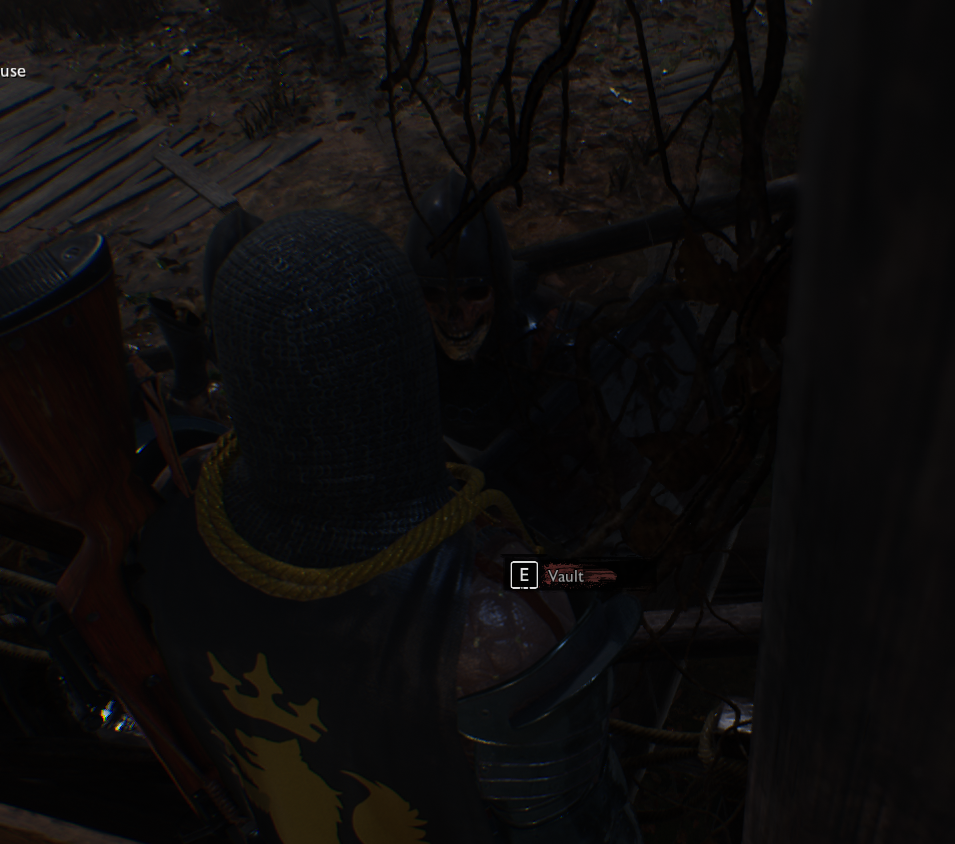 For some reason, there is no jump button in the game. This means you will frequently encounter a small step, rock, or ledge that you will get stuck on and not be able to step over. Definitely very frustrating. Some items in-game will have the Vault button, but not all.
You get both character points and spirit (account) points after every game. This is never explained in the tutorial. You can level with the XP the character earns as you play them, but you can also level with spirit points on any character, even if you have never played them. After a few games, you will be able to max your characters to level 25 without issue. Again, even if you've never played them and have no idea of their game mechanics.
There is no other game mode in Evil Dead than the one listed above with the hunt down the pieces and the Necronomicon. Even though there are currently 3 different types of demons, none of these characters feel particularly different enough. Especially on your 20th playthrough. Although the Demons have different abilities and bosses, overall the same things can be expected from the demons – Bosses, Elites, Basic units, Spooky trees, possessed cars, and occasional jump scares. The lack of different play modes or different abilities of the demon is definitely felt.
Currently, the deluxe package includes a Battle pass, but the Battle pass has yet to launch. There is only a handful of cosmetics in-game and currently no way to unlock more.
Which Characters are in the Evil Dead Game?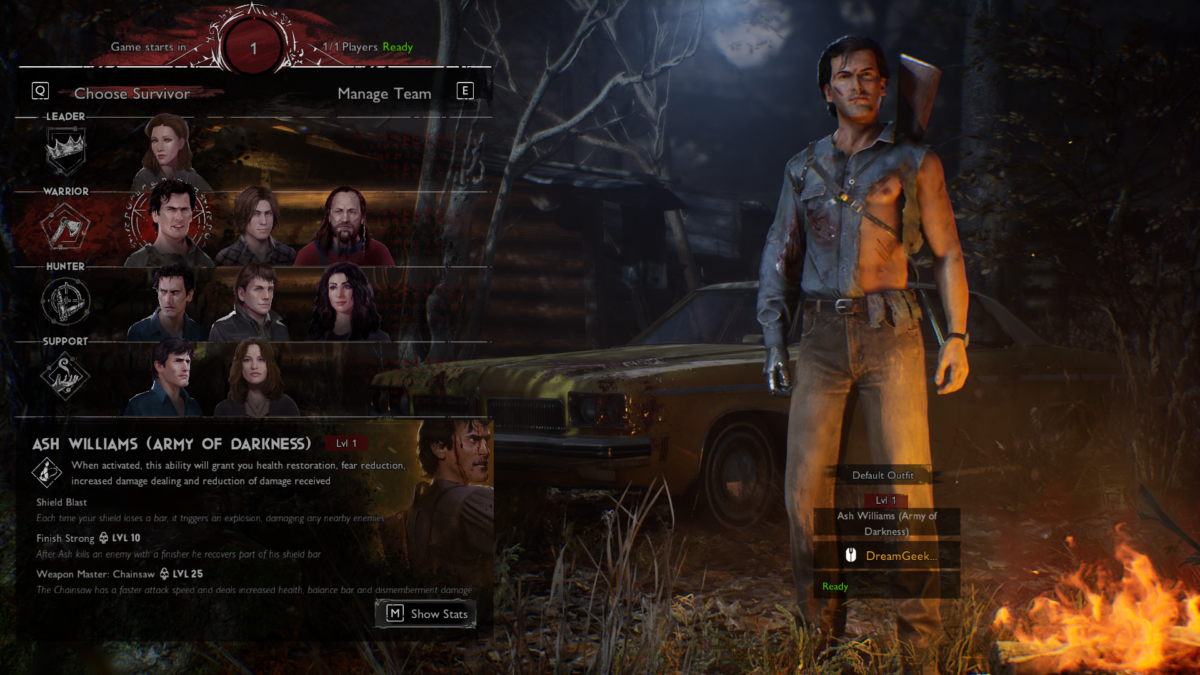 There are currently 13 characters available in the Evil dead game. They are;
Ash Williams (Army Of Darkness)
Lord Arthur
Kelly Maxwell
Annie Knowby
Scotty
Henry The Red
Ed Getley
Ash Williams (Evil Dead 2)
Ash Williams (The Evil Dead)
Cheryl Williams
Ash Williams (Ash VS The Evil Dead)
Amanda Fisher
Pablo Simon Bolivar
These characters have different roles and abilities in 4 classes, Leader, Warrior, Hunter, and Healer.
Evil Dead: The Game Graphics and Sound
The Evil Dead: The Game is simply stunning and beautiful to look at. Everything is extremely detailed, even in lower graphic settings.
Everything is very true to Evil Dead's story and lore. Besides that, the forest, bad guys, and finishing moves are all very well executed.
Who Will Enjoy Playing Evil Dead: The Game?
Evil Dead:The game is rated M for Mature. There is intense violence, blood and gore, partial nudity and language.
This game is obviously made for fans of the Evil Dead franchise. The fan service is EXCESSIVE and very enjoyable if you enjoy it. If you haven't seen it and you are looking for a new horror multiplayer game this might be right up your alley.
What Games are similar to Evil Dead: The Game?
Evil Dead: The Game is similar to other asymmetrical multiplayer horror games. Similar games would be Dead By Daylight, Left 4 Dead, and Friday The 13th: The Game.
How long is Evil Dead: The Game?
Each match usually lasts about 30 minutes. You can play Evil Dead game Endless times.
Final Thoughts On Evil Dead Game Review. Is Evil Dead: The Game Worth It?