Between all the online shooter/loot/upgrade and kill games out there, Anthem, born from the Dragon Age and Mass Effect's BioWare team, seems to be making a name for itself. With the gameplay trailers out, and several tidbits from its' producers, we may be seeing a GOTY in the making. Will this be BioWare's comeback machine before Dragon Age gets another shot in its' franchise?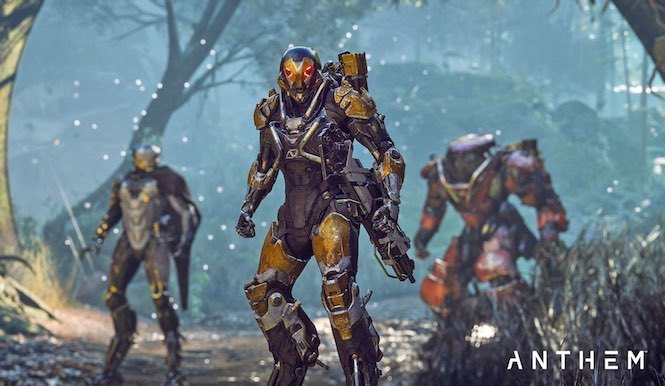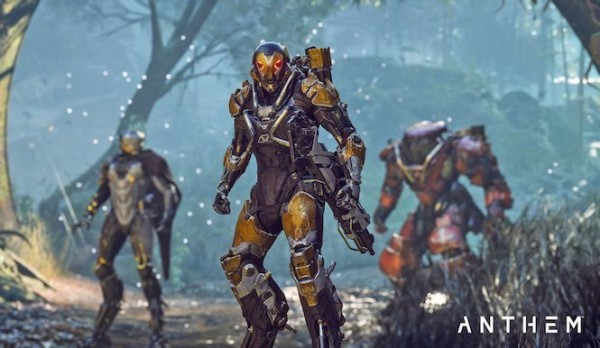 I dug into Destiny, The Division, and Monster Hunter World, and of course: the latter feels like a standout RPG. Anthem feels as though it's an aim to Destiny, but with the armor twist. All happening within a planet terraformed and full of alien lifeforms nearly as insane as Lost Planet. Each day or week, this title seems to attract the buzz. From romance options to map size. It's hard to ignore BioWare's new project and personally, I'm beginning to accept it.
The game play and variation already screams high levels of customization. Various weapons and classes to make a Javelin unique to the individual play style. I'm already feeling this aspect alone. The HUD seems functional at first glance, nearly akin to Jarvis. Quite a resourceful touch in the thick of it. According to Game Rant:
Ranger – this is basically the default suit. A good all-rounder for combat, armor, and mobility.
Colossus – the tank option, with high armor and a focus on area of effect attacks.
Storm – The Storm suit is effectively the magic-user, potentially with a support use. Concept art for the design has shown it with a range of elemental-looking abilities.
Interceptor – the hot rod of the gang. The fastest and lightest of the options here.
I'm already knowing which suits I'll aspire to get into.

One other factor: BioWare itself. With not much on their plate minus the Dragon Age title they're concocting, there might be a tighter focus on the product this time around. BioWare has a track record of creating worlds and characters to emotionally invest in. From Knights of the Old Republic to Dragon Age Inquisition, the stories that the quilt of the Canadian developer undertook to weave, enthralled and inspired since my first Mass Effect playthrough. You had Allister, Wrex, Morrigan, Iron Bulll, and casts of others, broken into our living rooms, fully equipped with masterful voice actors. For myself, Keith David(Spawn: The Animated Series), Claudia Black(Stargate SG-1), and Miranda Raison(Spooks) had me taken aback in BioWare's choices. BBC standouts and hollywood A-listers alike breathed life into these sprites more times than any Kefka laugh ever could.
An array of this level of attention to detail, alongside the Frostbite engine, could only mean that BioWare has what it takes to redeem itself. Will we see Anthem carry on a torch after the Andromeda drop? depends on how Anthem fares once into the wild come Q1 2019. Until then, I'll just have to buy that Iron Man light-up mask for each in-game trailer I'll witness from here on out.